Lando Norris admits this has been the toughest season of his Formula One career – and he is not prepared to wait another five years before he can fight to be crowned champion of the world.
Norris heads into his home race at Silverstone off the back of his best result of 2023 – an upgraded fourth in his updated McLaren at last weekend's Austrian Grand Prix.
He made his debut in 2019, scoring six podiums and taking one pole position along the way, narrowly missing out on a maiden victory at a rain-hit Russian Grand Prix two years ago.
But the 23-year-old from Glastonbury has endured a largely frustrating campaign in his under-performing McLaren. His strong finish in Spielberg marked the first time from the opening nine rounds that he has finished in the top five.
"This has been my toughest season," Norris said in an interview with the PA news agency ahead of this weekend's British Grand Prix.
"I have been on the rise and felt that glory and the podiums and then it drops off to the worst it has been for me. I want to win so much, but at the same time it feels so far away.
"Everyone puts in the effort, and when I am not close to fighting for points, it takes a lot out of me. I don't get anything out of it and it hurts.
"And when I think I have been in F1 for five seasons, I feel like 'damn'. Five years have gone by so quickly and before I know it I will have been here for 10. I don't want to be in this position then."
Although Lewis Hamilton, Max Verstappen and Fernando Alonso are regarded as the top three in F1, Norris is leading the chasing group.
Norris effectively ended eight-time grand prix winner Daniel Ricciardo's career by outperforming him during their two years together at McLaren. And Red Bull team principal Christian Horner is known to be an admirer of the young Englishman.
Sergio Perez has struggled for form in recent races, leading some to question whether there might be a vacancy alongside Verstappen at Red Bull next year.
Is Norris, who is contracted to McLaren until 2026, monitoring the situation at the grid's all-conquering team?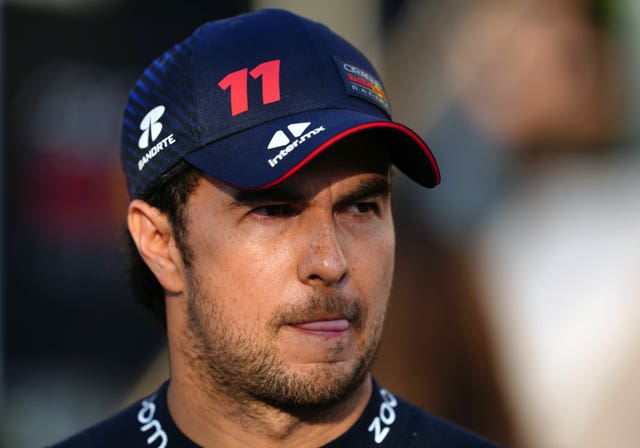 "You always monitor things," he replied. "Every driver on the grid does. And I do think sometimes, 'What would happen if I was in this position or that position?'
"But I am not the guy who wastes time thinking about it, or wishing for something else. I have kind of got to a point where I am just very happy to keep my head down.
"When the time comes and something happens then something happens, but I don't get carried away with any of that, as much as I daydream about things in life, like everyone does."
Norris' strong display at Spielberg will have lifted the mood at McLaren's Woking headquarters.
And Norris wants to carry over his form from the Styrian Mountains by putting on a show for a crowd on Sunday that will touch 150,000 spectators – a large chunk of whom will be cheering on the popular McLaren man.
"The experience of having a home race and the support of the fans, the cheers and the shouting, is such a cool thing," Norris added.
"In a way it makes me feel odd because I could never have ever imagined to be in that position, with people wearing my T-shirt and shouting my name. I am an introvert really, and not necessarily the best with crowds.
"But it gets me because there are people supporting me and spending their weekend cheering me on. I feel like I want to deliver and make sure they have a good time."
---