Former Pittsburgh Steelers linebacker James Harrison signed a one-year deal Tuesday with the New England Patriots that could see him face his former team in the NFL playoffs.
Harrison, the Steelers' all-time leader with 80.5 quarterback sacks, went unclaimed on waivers after being released Saturday by Pittsburgh. He made a free agent visit to the Patriots on Tuesday and signed with them.
The 39-year-old linebacker posted a photo on Instagram with new teammate Tom Brady, a 40-year-old quarterback and five-time Super Bowl champion, and the caption: "Finally… A teammate that's older than me! @tombrady."
Harrison, whose contract terms were not released, can play Sunday in the Patriots' regular-season finale against the New York Jets and the upcoming playoffs.
The Patriots and Steelers are both 12-3 and have first-round byes in the American Conference playoffs. Should they each win at home in the second round, they would play for a berth in the Super Bowl.
New England edged Pittsburgh 27-24 earlier this month in a regular-season contest that gave the Patriots a tie-breaker edge, meaning they will have a home-field edge throughout the American Conference playoffs by beating the Jets.
Harrison could have the chance to ruin the championship dreams of the team that released him after 14 seasons in Pittsburgh, including two Super Bowl championship campaigns.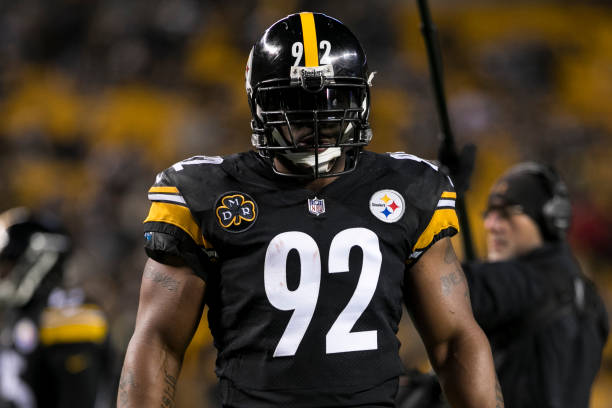 To make room for Harrison on the roster, the Patriots released linebacker Trevor Reilly. The Steelers released Harrison to make room for right tackle Marcus Gilbert, who was returning from suspension.
Injuries had hit the Patriots at linebacker while Harrison had seen his role diminish with the Steelers as defensive scheme changes put a greater emphasis on pass coverage for outside linebackers and rookie T.J. Watt emerged as a top talent.
Harrison was the 2008 NFL Defensive Player of the Year and a five-time Pro Bowl selection. He has 82.5 sacks, eight interceptions and 570 tackles in 191 career NFL games with the Steelers and Cincinnati Bengals.
The Patriots now have the NFL's oldest offensive player in Brady and oldest defender in Harrison.
Read More About: james harrison, NFL, Patriots, steelers, Top Story