Jerry Richardson is putting the Carolina Panther's National Football League team up for sale in the wake of sexual harassment allegations against the team owner and founder.
Richardson, 81, said in a news release late Sunday that he intends to sell the club following the end of the 2017 season. The sale comes amid a NFL probe into his workplace behaviour.
"The time is right to turn the franchise over to new ownership," Richardson wrote. "Therefore, I will put the team up for sale at the conclusion of this NFL season.
"While I will no longer be team owner, I will always be the Panthers' Number One fan."
Richardson did not address the allegations in his statement.
League spokesman Brian McCarthy told The Charlotte Observer that the NFL will retain a lawyer to conduct its probe.
The announcement comes two days after the team said they had opened an investigation into the allegations, which have not been detailed publicly by the Panthers or the league.
Sports Illustrated, citing unnamed sources, reported Sunday that Richardson and the Panthers reached financial settlements with at least four former employees over sexual harassment of women and the use of a racial slur.
"The Carolina Panthers and Mr Richardson take these allegations very seriously and are fully committed to a full investigation and taking appropriate steps to address and remediate any misconduct," Panthers team spokesman Steven Drummond said.
"The entire organization is fully committed to ensuring a safe, comfortable and diverse work environment where all individuals, regardless of sex, race, color, religion, gender or sexual identity or orientation, are treated fairly and equally. We have work to do to achieve this goal, but we are going to meet it."
The Panthers said the probe was being led by law firm Quinn Emanuel Urquhart and Sullivan, LLP.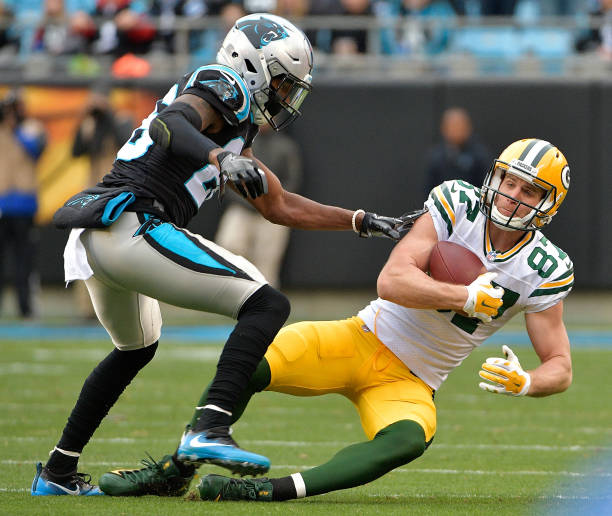 That would have seen Panthers minority owner and former White House chief of staff Erskine Bowles overseeing the probe, which will now be handled solely by the NFL.
Richardson, who played for the Baltimore Colts in 1959-60, became the first former NFL player since George Halas to own an NFL team when he was awarded an expansion franchise in October 1993.
He is one of only two NFL owners to have owned a club since its inception. The other is Bob McNair of the Houston Texans.
Read More About: carolina panthers, jerry richardson, NFL