Cleveland star LeBron James tied Larry Bird for sixth all-time in NBA triple-doubles Thursday as the Cavaliers beat the Los Angeles Lakers 121-112.
"King" James scored 25 points with 12 rebounds and 12 assists for the 59th triple-double of his 15-season career, and spoke afterwards of Bird's legacy.
"He's one of the greatest players to ever play the game," James said of the former Boston Celtics great. "He played until he couldn't play no more.
"And for young guys that don't know him, they think of Larry Bird as a jump shooter. But he was so much more than that. He was a passer. He averaged double-digit rebounds. He defended. He took charges."
James's milestone had him thinking about players he admired as a youngster — including Bird.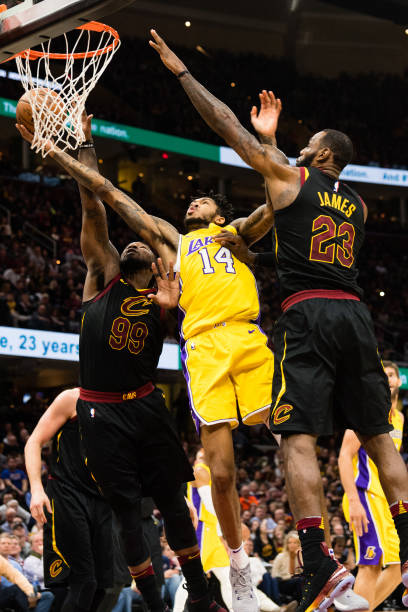 On the court he went up for the first time against NBA rookie Lonzo Ball — taken second overall by the Lakers in the draft in June — who has cited James as the player he idolized not so long ago.
"Who was his favourite player? It was me, and I was humbled by that," James said.
Ball and a young, energetic Lakers team led by Brandon Ingram's 26 points seized an early lead before the Cavaliers found their range.
Cleveland's Kevin Love led all scorers with 28 points and Jose Calderon added 17 for the Cavs, who scored 100 points for the 22nd consecutive game and won for the 16th time in 17 contests.
James helped put the game away, his dunk with 2:20 remaining and a short shot with 1:38 to play putting the Cavs up 117-108.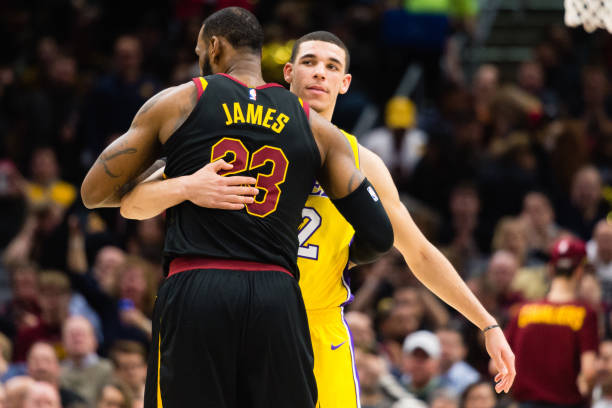 Ball who finished with 13 points, 11 rebounds and eight assists for the Lakers, said it was "pretty cool" to play against James for the first time.
"Watching him doesn't do him justice," Ball said. "He has that size, that speed. I'd say he's the best player in the world right now."
bb/jm
Read More About: Cavaliers, cleveland cavaliers, LA Lakers, Lakers, Lebron James, lonzo ball