LeBron James scored 34 points and the Cleveland Cavaliers held on to beat Chicago 115-112 on Thursday and end the Bulls' seven-game NBA winning streak.
Cleveland, playing their last game before their highly anticipated NBA Finals rematch with the Golden State Warriors on Christmas Day, had to make do without ailing coach Tyronn Lue on the bench, and without injured shooting guard J.R. Smith on the floor.
But in a contest that featured 26 lead changes, James scored 11 points in the fourth quarter and the Cavaliers held on for a 12th straight home win.
Kevin Love added 27 points and seven rebounds for the Cavaliers.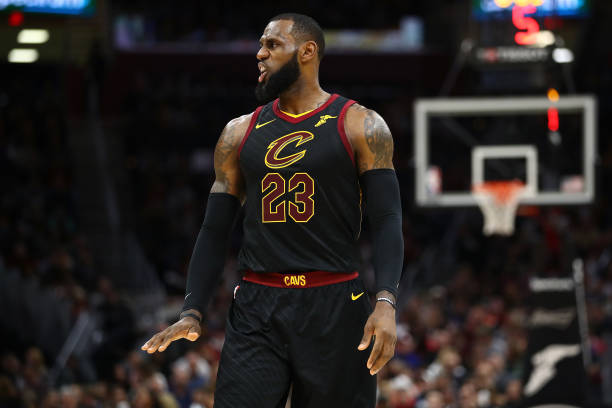 Channing Frye, in the starting lineup in place of Smith — a late scratch with a sore knee — scored just two points.
But Kyle Korver contributed 15 off the bench and Dwyane Wade and Jeff Green added 10 apiece for a Cavs team that has scored at least 100 points in 26 straight games and won 19 of their last 21.
Chicago's Denzel Valentine drove for a layup that cut Cleveland's lead to 113-112 with 14.3 seconds remaining.
But James answered with two free throws and after a Bulls timeout, Wade blocked Kris Dunn's three-point attempt and Valentine came up short on a three-point effort in the final second.
Lauri Markkanen led Chicago with 25 points. Valentine added 18 and Nikola Mirotic scored 15 off the bench.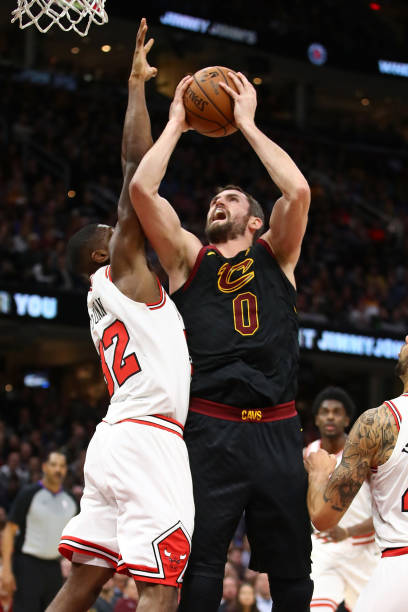 "We did some things tonight that were as good as any we had in the last eight (games)," Bulls coach Fred Hoiberg said. "The seven wins and this one tonight, to be able to be in a one-possession game and (potentially) be able to tie it on the last possession shows that growth that we have had as a team. The last time we played Cleveland in our home building, they absolutely drilled us."
It was the first game the Bulls had lost since welcoming Mirotic to the court this month. He had been sidelined by a concussion and facial fractures suffered when he was punched in the face by teammate Bobby Portis shortly before the season opened.
Thomas Closer To Return
The Cavaliers are still waiting for pre-season acquisition Isaiah Thomas to make his Cleveland debut.
Thomas, who has been recovering from a hip injury suffered last season with the Boston Celtics, has been officially ruled out of the marquee matchup against the Warriors.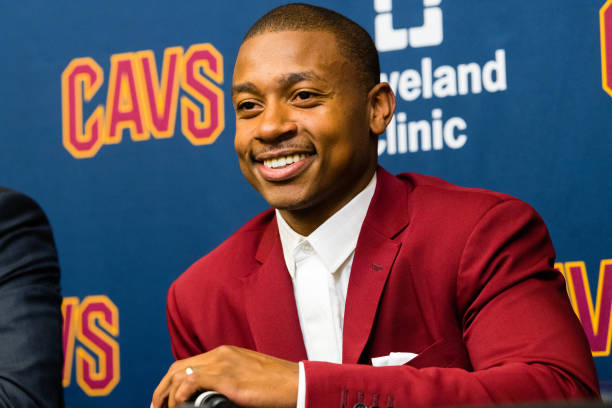 But the two-time All-Star point guard is getting closer to a return to the court and warmed up with the Cavs before Thursday's game.
"I felt like a basketball player again," said Thomas," who was in uniform for the first time since he was traded to Cleveland.
Earlier in the day, Thomas took part in a full-squad practice with the Cavaliers' G-League affiliate, the Canton Charge.
James called Thomas' appearance in the pre-game warm-up "a building block".
"To have Isaiah out there in warmups with us, going through our (pre-game) prayer, going through our starting lineups with us, it's just another step in the right direction."
Read More About: cleveland cavaliers, kevin love, Lebron James, NBA, Top Story