As we draw nearer to what could prove to be the most pivotal transfer window in years, manager's minds are dreaming of big names they could attract.
So here is the best case scenario for every Premier League team this Summer that could actually happen.
Arsenal
In: Vincent Janssen Granit Xhaka, Marquinhos
Out: David Ospina, Alex Oxlade-Chamberlain
Vincent Janssen is one of Europe's brightest prospects and is a very realistic target for Arséne Wenger (if he's still there). He's scored 25 goals in 31 apperances for AZ and is the top-scorer in the Eredivisie, all at the age of just 21. He's even drawn comparisons with Ruud van Nistelrooy.
Granit Xhaka looks like a done deal and Marquinhos could be the centre-back Arsenal have needed for years – the hardest acquisition of the three, but a huge move if they can pull it off.
It's time to give up on Oxlade-Chamberlain being the player he once promised to be. Ospina too should be shown the door, but there's only one name many fans want to see in the "Out" bracket.
Aston Villa
In: Nigel Pearson, Pretty much a whole new squad
Out: Most of the squad, particularly Joleon Lescott and Gabby Agbonlahor
They are without doubt, the worst team in Premier League history, but has there even been a whole club in such disarray in England's top flight?
They now have a Premier League wage bill and a League One quality squad. Bring in the absolute nutcase that is Nigel Pearson, a manager who'll really fight for the club. Let him revamp the whole squad and try to cling on to their Championship status. However, the only way to really stop the rot is for Randy Lerner to leave.
Bournemouth
In: Daniel Ayala, David Marshall
Out: —
With Tyrone Mings and Callum Wilson's returns as good as transfers, there's not much to be done for Eddie Howe after such an impressive season. Cardiff 'keeper David Marshall could bring more stability to a sometimes-leaky backline.
Daniel Ayala's wonderful season at Middlesbrough shows the centre-back is a great option for Premier League teams.
Chelsea
In: Antoine Griezmann, John Stones, Stephan Lichsteiner
Out: Branislav Ivanovic, Eden Hazard, Falcao, Loic Remy
Out with the old and in with the new is the policy Chelsea should take this summer. Jettisoning Eden Hazard while he's still worth something is the place to start. PSG will overpay as they always do. The fee should go towards bringing the prolific Griezmann and the talented Stones to the Bridge.
The young Englishman is the only option to fill the John Terry-shaped hole in the team. Lichsteiner would be an apt replacement for Ivanovic, who's struggled this season, especially considering the Swiss international's history with incoming coach, Antonio Conte.
Crystal Palace
In: Loic Remy, Alan Judge
Out: Conor Wickham
Retaining the services of Yohan Cabaye and Yannick Bolasie is first priority, but thoughts must then to goals. Remy will be available after Conte's Chelsea clear-out. The Frenchman leading the line with Brentford's Alan Judge behind could turn the Eagles into a very complete team.
Everton 
The Toffees really are impossible to analyse in this context because so many things could happen, Martinez could be sacked, Stones and Lukaku could go, and there's no way of knowing how much money will be invested in any case.
The only thing you can say with any certainty is that Everton have a massive period in their history approaching.
Leicester
In: Josip Illcic, Arkadiusz Milik, Johnathan Tah
Out: Riyad Mahrez
This article is about the best way the window can go in reality and in reality, Leicester will almost certainly lose Riyad Mahrez this summer. What is possible is keeping N'Golo Kanté and Jamie Vardy.
Milik's ability to score and create goals makes him a great option to support Vardy and Okazaki. Illcic has impressed this season at Florentina but Leicester will face a fight for the Bosnian. Johnathan Tah would be a great addition at centre-back.
Liverpool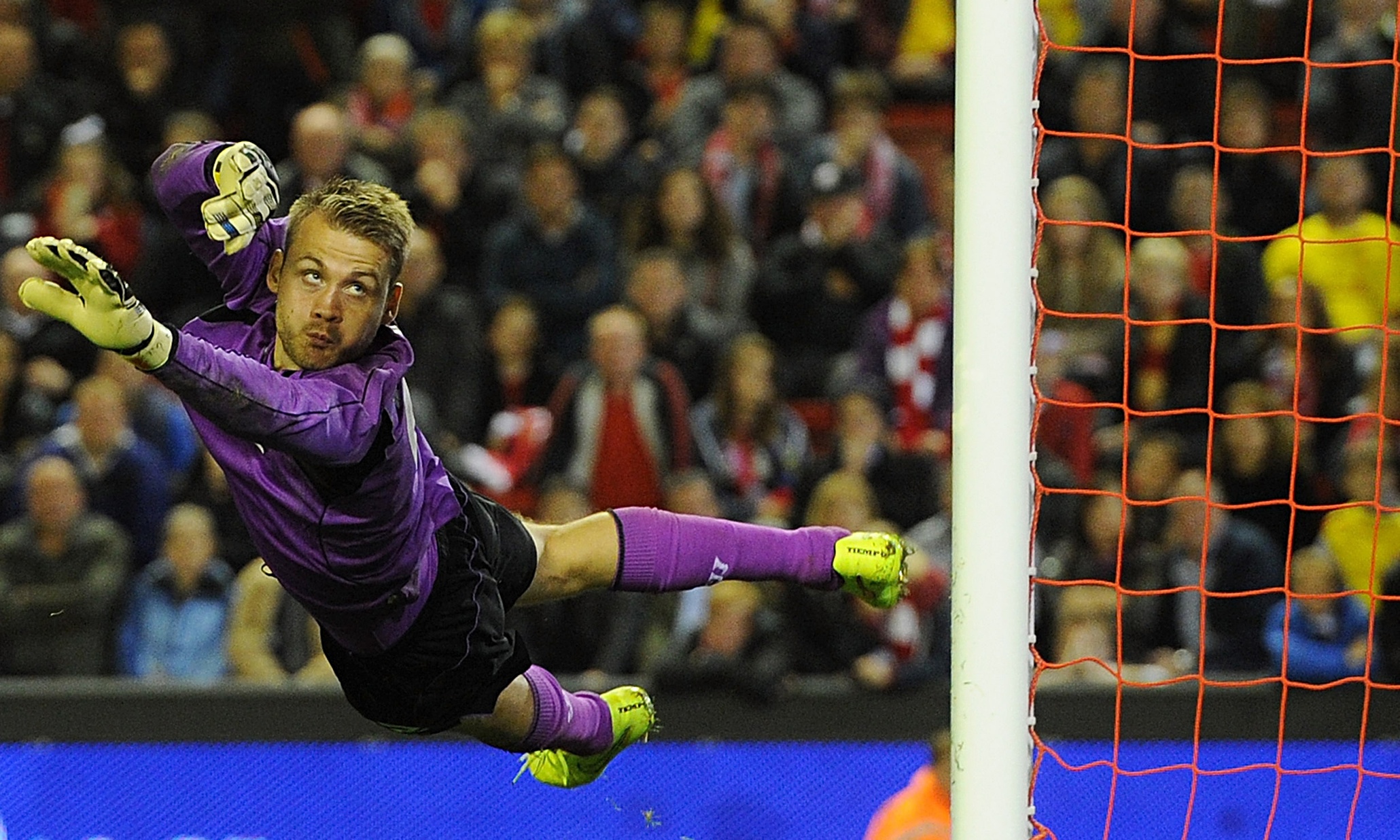 In: Jack Butland/Fraiser Forster, Aymen Abdennour, Joel Matip
Out: Simon Mignolet, Mamadou Sakho, Christian Benteke
The task for Liverpool is simple, improve their backline and they'll be a force.
If Jack Butland returns to full fitness by August, he's the best option to replace the hapless Mignolet. Matip's signature has been confirmed and the renovations at centre-back shouldn't stop there. Aymen Abdennour is a solid option for the Reds. Klopp will probably bring in some of his own players but those three are the minimum requirements.
Manchester City
In: Mats Hummels, Paul Pogba
Out: Yaya Touré, Samir Nasri, Elaquim Mangala
The only team with a realistic list that's almost exactly the same as their wildest dreams list.
With their vast reserves and the pulling power of possibly the world's greatest coach, almost anyone is attainable. Yaya is sure to go and Pogba could well arrive as an incredible replacement. Hummels is very much available and a centre-back is an essential acquisition.
Manchester United
In: Aymeric Laporte, Renato Sanches, A new manager(preferably not Jose Mourinho)
Out: Louis van Gaal, Marouane Fellaini, Marcos Rojo, Ashley Young, Phil Jones
It will surely be a summer of change for United. The wretched reign of Louis van Gaal must end and he has to be replaced appropriately. Jose Mourinho would be a terrible choice as this writer wrote here. Mauricio Pochettino is the only viable candidate, but he would be mad to leave Spurs now.
As for the players, a new centre back to partner Chris Smalling is a must. Renato Sanches is one of the brightest prospects on the continent. He's been linked with a move to Old Trafford in so many places, there has to be something to the rumours. Could turn a great young side into an amazing young side.
Fellaini, the less said the better.
Newcastle
In: Ross McCormack, Some decent young players on loan
Out: Just about everyone they bought last summer except Gini Wijnaldum
After a dreadful spending spree on Steve McClaren's part, the Toon have an overpaid, under-performing squad of misfits. A clearout is imperative and bringing in some good value from the Championship will help.
Norwich City
In: Nakhi Wells, Alan Judge
Out: —
After their defeat to Sunderland, it's beginning to look like Norwich will be playing Championship football next season. Unlike Villa and Newcastle, its actually quite hard to see why they're in the position they are. A lack of immense quality at the back or a lot of goals has hurt them but they're really not far off a decent team. Wells and Judge could bring in some much needed goals.
They'll be happy with any window that sees them keep Robbie Brady and Timm Klose.
Southampton
In: Alex Oxlade-Chamberlain
Out: —
The Ox could rediscover some of his form that paved the way for his move to The Emirates and the Saints would welcome him back but it's the empty "Out" column that will really please Ronald Koeman. They'll face a fight to keep Victor Wanyama, Dusan Tadic and Sadio Mane among others. Renewing the Dutchman's contract is also on the to-do list.
Stoke
In: Timm Klose
Out: Stephen Ireland, Peter Odemwingie
Similar to Southampton, it's a case of protecting your assets for Mark Hughes. Jack Butland will have numerous suitors and keeping him will be challenging but very possible. Timm Klose will be looking for around if Norwich are relegated and he could bring some really quality to the Bet365 stadium.
Sunderland
In: Saido Berahino, Daniel Ayala, Axel Tuanzebe(loan), Hakim Ziyech
Out: Anyone but Defoe
If Defoe does stay, he'll need some support and Saido Berahino will be available fairly cheaply. Ayala and Tuanzebe could be the start of a decent backline for Big Sam.
Swansea
In: Christian Benteke
Out: Eder
Swansea have tried and failed to replace Wilfried Bony's goals ever since he left. Benteke could finally fill that gap and is almost certainly available. Keeping Gylfi Siggurdson at the club is the first and most important task for whoever will be managing the Swans.
Tottenham
In: Vincent Janssen
Out: Nabil Bentaleb
Undoubtedly the most complete team in England, there's not much for Poch to do this summer. Janssen's talent will be spotted by someone, it's just a case of who gets there first.
Watford
In: Ashley Young, Peter Odemwingie
Out: —
Ex-Watford man Young is surplus to requirements at United but could offer the Hornet's some real quality. Misfit Odemwingie is a risk worth taking. Don't even have to approach him, he'll probably just turn up in the car park around late August. Sorting out the managerial situation is priority number one though.
West Brom
In: Loic Remy
Out: Saido Berahino
Berahino has to leave and will. Signing Remy would be a big coup for Pulis but it's possible.
West Ham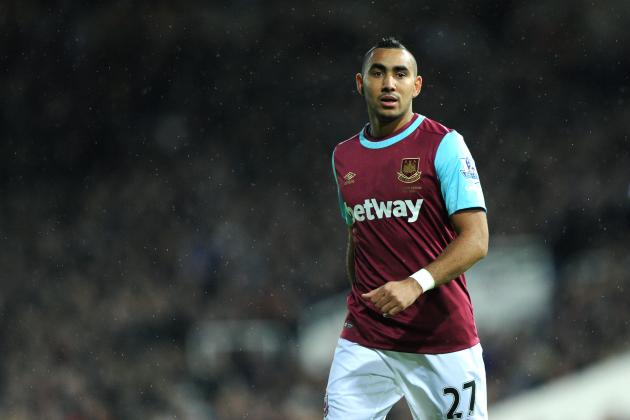 In: Odion Ighalo
Out: Anyone but Payet
Some goals up front is desperately needed, and Ighalo could be tempted by Europa League football. But there is definitely only one man that fans will be worrying about.
Read More About: football news, football transfer news, Premier League, premier league news