Trap Out. It is a phrase that is snowballing at a dramatic rate as the disappointment and groans of the Irish people become audible in the stands, studios, and streets of Ireland. As the Republic celebrated a smash-and-grab 2-1 win over lowly Kazakhstan, the cracks in Giovanni Trapattoni's questionable tactics become more and more visible to the 'Boys In Green'. No matter how remote the Astana Arena truly is, the fact that Ireland, with a team full of Premiership talent, only stumbled to an injury time win needs to be addressed. Perhaps even more worryingly, the fact that Kazakhstan boasted only one player playing outside of their native league, is cause for concern for Il Trap and co.
The Trapattoni debate is one that has been gaining momentum with every game since before we qualified for the Euros. Although the qualification was a major success, people tend to forget the manner in which we did so. There is no doubting that our most valuable asset is not the defensive capabilities of the mystical Richard Dunne, nor the calmness personified in Captain Keane's penalties, it is the 'luck' that Trapattoni seems to rely so heavily on. Case and point, the Moscow game in which the Republic goal was peppered from start to finish but to no avail. We cannot continue to rely on this phenomenon, as it is sure to run out at some stage.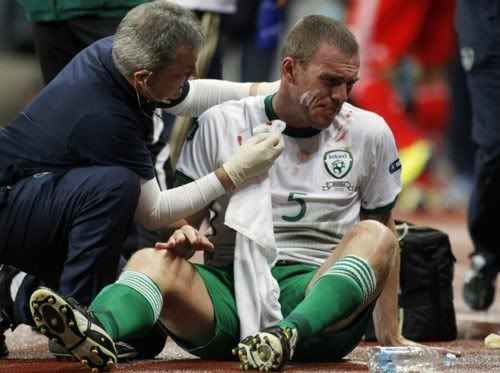 At a time when there is so many young talented Irish players available, I am of the opinion that Signor Trapattoni is not the man to nurture this talent and needs to pass the torch before the talent falls through the proverbial 'Trap-door'. In an age where social networking sites, such as Twitter and Facebook, allow an insight into the mentality of players, we have seen one too many instances where Trap has been criticised openly by his own players. This was further substantiated by James McClean's public expression of his disappointment at being left out of last night's game, using the words, "fuming and 'embarrassing'.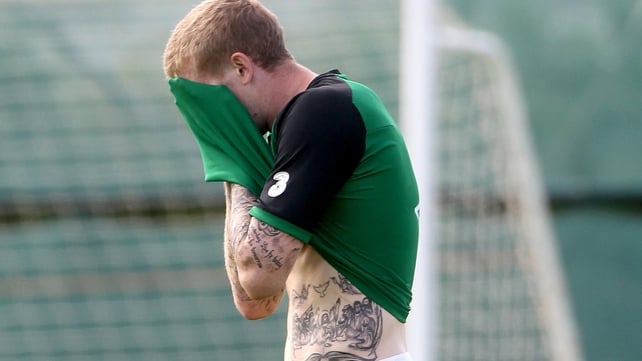 As the dust settled on a horrendous, undeserved win in Astana, the critics were out in full force, with one such critic labelling the performance as 'the worst in Trapattoni's four and a half year reign.' I am of the opinion that Trapattoni was once a great manager, just like he was once a great player. However, it is pointless looking at the past when clearly the future is what needs to be addressed.
We cannot continue to leave Premiership quality players such as Darron Gibson rot on the bench, whilst bringing on the likes of Paul Green, e.g. Ireland vs Spain. As I sat in the stands during the last few minutes in Gdansk last June, looking at my beloved Ireland being played off the pitch, it was then that I had made up my mind about Trapattoni. Both Xavi and Fabregas of the mighty Barcelona were in midfield for Spain, whilst we had Keith Andrews (who was our only shining light) and Paul Green, both players who were without clubs at that time. In my opinion Darron Gibson was right to walk away from the squad, he was treated terribly. In a country that lives and dies by it's sports results, 'little ol' Ireland' cannot continue to let talented players slip through our hands. It pains me to say it but the time has come for change, and this change and development cannot occur without the removal of our once beloved Giovanni Trapattoni. John Delaney, if you are listening put down that pint and resolve this ever-increasing problem before the flame of Irish talent is extinguished by a stubborn old Italian. Arriverderci.
 SPORT IS EVERYTHING. Richard Barrett.
Richard Barrett is a Sports Studies and Physical Education, University College Cork graduate. He is the editor of sportiseverything.com and his background extends to many sports.You can follow him on Twitter via @TheBoyBarrett or even send an email to [email protected]
If you are a budding young journalist or just someone with a basic interest in sports, contact SportIsEverything on Twitter via @TheBoyBarrett , or email [email protected] Submit your own works and we'll do our best to publish them. Always remember: Sport Is Everything.
Read More About: FAI, Republic of Ireland, Soccer, Trapattoni
---