In the Northern Hemisphere, there is no greater rugby competition than the NatWest 6 Nations and in 2018, the six nations of Ireland, England, Scotland, Wales, France, and Italy, will again showcase the best of European rugby.  Before you break out your jerseys, here is everything you need to know about this year's NatWest 6 Nations.
_____
When did the NatWest 6 Nations begin?
In 1883, the Home Nations Championship began. Home Nations refers to England, Ireland, Scotland, and Wales acting as a spiritual home to rugby. Over time France and Italy have both joined creating the 6 Nations. So far only European teams have joined the NatWest 6 Nations.
Today, the 6 Nations is one of the most popular rugby competitions worldwide. Based in Europe, the 6 Nations rivals The Rugby Championship in the Southern Hemisphere. Rugby Championship teams include the All Blacks (New Zealand), the Wallabies (Australia), Argentina and, the Springboks (South Africa. Previous, to Argentina the competition was called The Tri-Nations.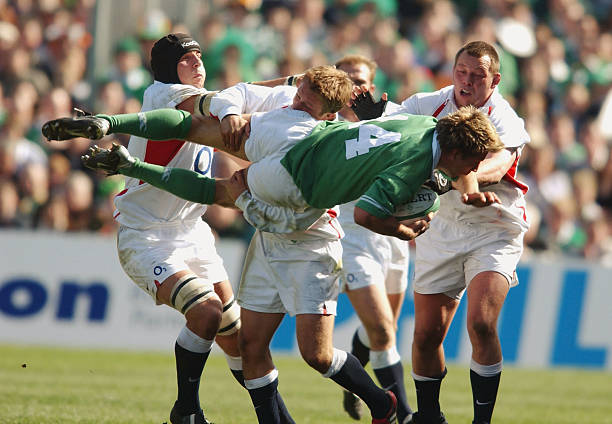 _____
When Does The NatWest 6 Nations Start?
On Saturday, February 3rd, at 14:15 GMT, Wales host Scotland in the tournament opener for 2018. Ireland go to battle in France at 16:45 GMT, while Italy and England duke it out on Sunday, February 4th. The final matches are due to take place on Saturday, March 17th, 2018, with a potential series decider between Ireland and England at Twickenham.
_____
What Are The NatWest 6 Nations Fixtures For 2018?
Fixtures for the NatWest 6 Nations have been announced as follows:
Fixtures via Six Nations Rugby.
_____
How To Bet On The 6 Nations
Betting on the 6 Nations is the same as betting on any other rugby match. Fans can choose to bet outright, first try, and the number of tries. Bets can also be made on the winning margin at full time. Bets on the NatWest 6 Nations 2018 can be made online or at a betting shop. Fans wishing to bet online are usually required to have an account. The steps are as follows:
Identify a reputable bookmaker or online casino & sportsbook

Look at the betting options available

Assess the odds

Place the bet
Placing a rugby or any bet involves confirming and paying for a bet. Popular online payment methods include bank transfers, debit or credit cards and iDebit. For people who want to know how to use iDebit to place bets, it couldn't be easier. iDebit allows people to access their online bank accounts to make payments. No credit or debit cards needed. Payments are made instantly meaning no time is wasted. Ideal for making some cheeky half-time bets.
_____
Who Are Three Players To Watch In The NatWest 6 Nations?
Here we take a quick look at the players likely to stand out in this year's NatWest 6 Nations.
1. Anthony Watson (England)
Bath and England team member Anthony Watson is poised to put in some good performances once again. Fresh from a Lions tour and aged just 23, Anthony Watson has already proven himself a valuable asset in world rugby. Team England are without several key players this year, giving Watson a chance to step up. Look out for him as a full-back.

_____
2. Brice Dulin (France)
Team France would not be complete without Brice Dulin. There is no doubt he will be utilised heavily as part of France's attack strategy. Dulin does his best work when under pressure and has a knack for always finding a gap. Watch out for him as France's number 15.
3. Jordan Larmour (Ireland)
Leinster man Jordan Larmour will be hoping to stand out in team Ireland. After strong performances in the Under 20 Six Nations, it was no surprise when Larmour was called up for Ireland. At 20 years old he is one of the youngest players in the NatWest 6 Nations 2018. Look out for him on the wing for Joe Schmidt's men.
Read More About: eddie jones, jordan larmour, Six Nations