NFL controversies have started up, Adam Silver discusses NBA rule changes and the Warriors dominance, Damian Lillard defends the WNBA, and Carmelo Anthony could be joining a new team. Here are this week's top five stories in US sports.
_____
1. NBA Commissioner Talks League Changes
Following the NBA Board of Governors meeting, NBA Commissioner Adam Silver addressed the Golden State Warriors dominance as well as a potential change in the NBA Draft age restriction.
"I'm not here to say we have a problem," Silver said. "And I love where the league is right now. But I think we can create a better system."
Parts of the 'better system' that Silver envisions are allowing players to be drafted at age 18 and creating a playoff system with seeding 1-16 rather than Western and Eastern conference finals.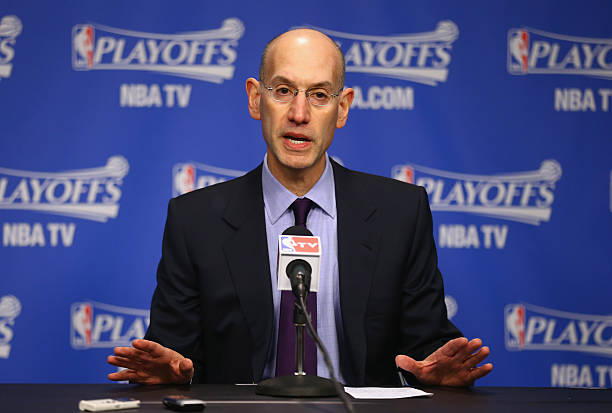 _____
2. NFL Star Accused of Domestic Violence
LeSean McCoy, a star running back for the Buffalo Bills, has been accused of domestic violence, child and animal abuse, as well as using performance-enhancing drugs.
The accuser is a friend of Delicia Cordon, an ex-girlfriend of McCoy. She posted a photo to her Instagram of a badly beaten woman (allegedly Cordon), and in the caption she claimed McCoy was responsible for the Cordon's injuries, as well as claims that he beat his son and dog.
McCoy denies these allegations, but law enforcement and the NFL are looking into the situation.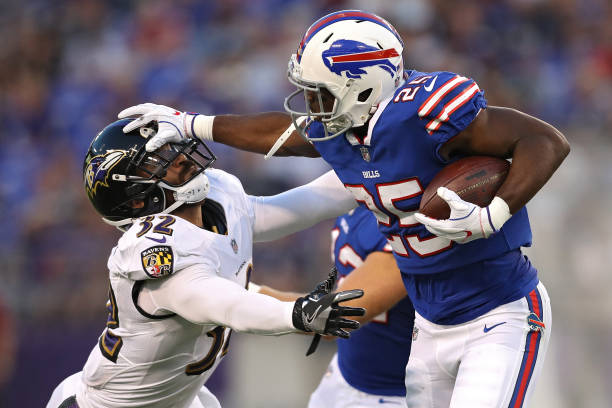 _____
3. Carmelo Anthony Looks To Join A New Team
While Carmelo has been one of the most talented players in the NBA over his fifteen-year career, his last few seasons have been mostly mediocre.
After a decent but not great first season with the Oklahoma City Thunder, Anthony opted in for the final year of his contract. But OKC has made it clear that he wouldn't be playing as much as he has in the past due to his performance. Melo was not happy with this.
Now, Carmelo is looking into other teams to join while the Thunder look to save some money. Anthony has met with the Houston Rockets as well as the Miami Heat, hoping to join a team where he'll be valued.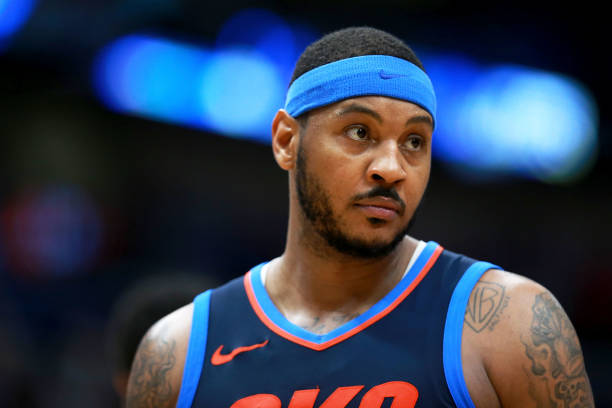 _____
4. NBA Star Damian Lillard Speaks Out On WNBA Treatment
After watching the Las Vegas Aces take on the Connecticut Sun, Damian Lillard of the Portland Trail Blazers voiced his support for the WNBA and its players.
Lillard believes the women of the WNBA deserve more respect and that they aren't making enough money for how hard they work.
Lillard wasn't the only one. Toronto Raptors guard DeMar DeRozan gave a similar statement after the game.
"Women's game, in general, is awesome. I think they deserve way more recognition than what they're getting and tonight's game is a great example of that," DeRozan said.
.@dame_lillard on the @WNBA: "They deserve a lot more respect. They deserve to make a lot more money than they do. I think it's time people start recognizing that they are professional athletes and they should be treated like it and their league should be elevated…" pic.twitter.com/QHgst1dSjI

— Her Hoop Stats (@herhoopstats) July 8, 2018
_____
5. NFLPA Fights Back Against New National Anthem Rule
The NFLPA (NFL Player's Association) has filed a grievance with the league concerning the recently implemented guidelines prohibiting kneeling during the national anthem.
The NFLPA claims the policy, which was installed without consultation with the union, is inconsistent with the collective bargaining agreement and infringes on players' rights.
The union said Tuesday it has proposed having its executive committee talking to the NFL instead of proceeding with litigation. The union said the NFL has agreed to those discussions.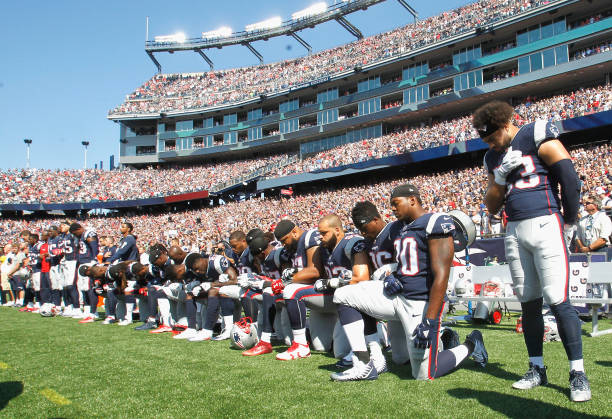 _____