Dan Evans admits his comments on the state of British tennis have met with a mixed reaction but he will not stop expressing his opinions.
Over the past couple of months the outspoken 33-year-old has criticised other British players for not playing enough tournaments, hit out at the elitist nature of the sport and claimed Emma Raducanu's US Open win papered over the domestic cracks.
Results on grass for home players have been broadly encouraging but Evans remains one of only three British singles players to earn entry to Wimbledon on their own rankings, with all the women needing wild cards.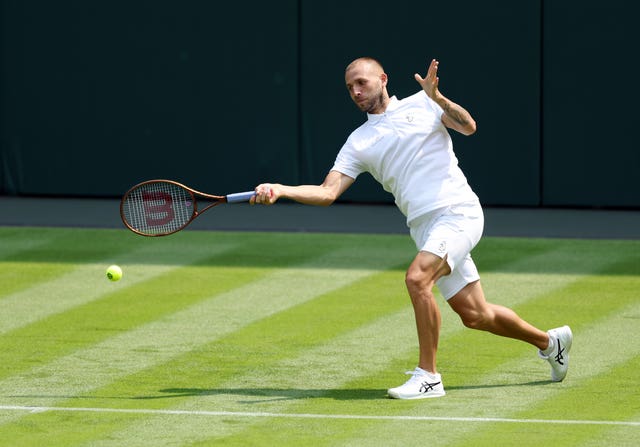 "I was asked a few questions and I answered them honestly," said Evans. "I think that's what the players are supposed to do. I think we owe it back to you guys. I've had plenty of messages of support and plenty of messages of whatever the other word is.
"I've never made it personal towards anybody in particular. I've stated groups at certain rankings. I'm not singling people out. And I think we'd all agree it would be better if we had more players inside certain ranking brackets."
The response from other British players has been largely to focus on the positive aspects, and Evans added: "We're in a world now where we've got to be positive."
Asked if more realism was needed, he said: "That would be my take on it but what do I know?"
Evans was more positive, though, about the future if the current crop of leading players are prepared to give back to tennis.
"After the current players stop I think British tennis will be in a decent spot five years after that if everybody gives a bit back to the game," he said.
"I think people will do and I think it's important. We're very good at taking things but when it's to give a bit of your own time back it's not so easy.
"I practised with Andy (Murray) on Centre yesterday and he's helping me there. I'm sure plenty of other people would want to hit with him. Today I played my hour with (20-year-old) Arthur Fery, which is also a good thing I think."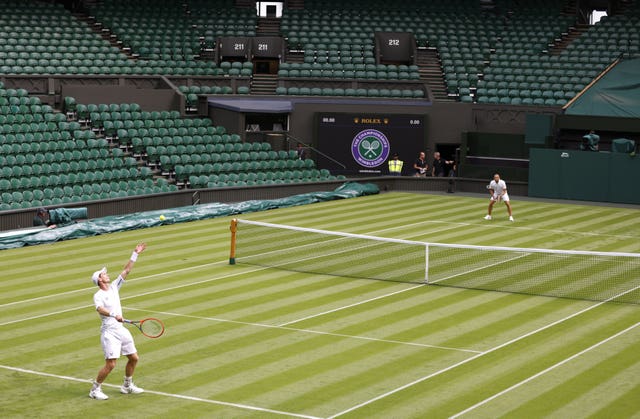 Evans is the 27th seed for Wimbledon but it has been a difficult season and, after losing to Sebastian Korda in the first round at Queen's Club, he branded his efforts embarrassing and said he was not looking forward to his home grand slam.
His attitude has softened a week on, with the Birmingham player, who takes on France's Quentin Halys on Monday, saying: "When you come in (to speak to the media) after a loss, it's difficult.
"I'm obviously looking forward to it. It's Wimbledon, it's an amazing experience to play here and win matches here so that's my goal is to get through the first round.
"I'm a realist. I didn't play very well and it's important to know that. There's no point kidding yourself. I've done some good work, I've played pretty well in practice and my game's in a decent space now."
---