Sport England funding is helping people with complex disabilities to get involved in tennis.
Research from the governing body has shown more than half of disabled people are physically inactive, and the funding means national disability charity Sense can expand its programme of sports across England and directly support an extra 5,000 people.
Lin Wallace, who has cerebral palsy, epilepsy and is blind, is a big tennis fan and has taken up sensory tennis, which uses special equipment, including balls that make a sound when they are hit.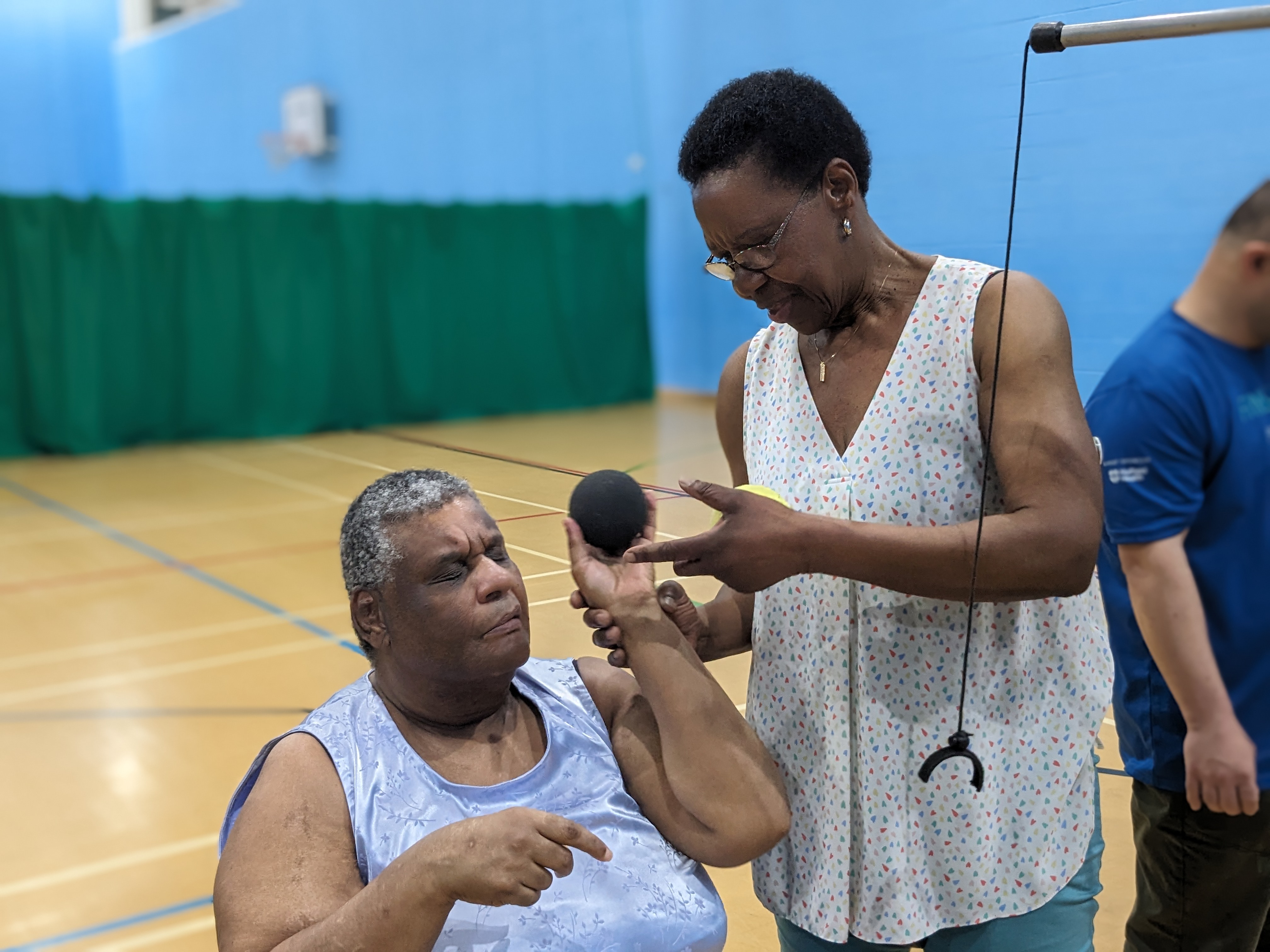 The 64-year-old from Devon said: "Tennis is very important to me. When I'm being active, I feel calm. It's part of how I support my physical and mental wellbeing.
"I've always wanted more opportunities to play. My vision loss has led me to find new ways of enjoying and playing the game and now, with sensory tennis, I can join in. Sensory tennis is designed for me and it makes me feel really happy. It's my favourite sport."
Paulette James, who is deafblind, non-verbal and has a learning disability, plays sensory tennis in Barnet, and her support worker has seen the difference the sport has made.
Nancy Williams said: "Paulette is very quiet but she knows what she wants. If we're doing an activity she doesn't enjoy, she'll get up and stop, and since I've known her there's not many things she likes to do. But then we found tennis.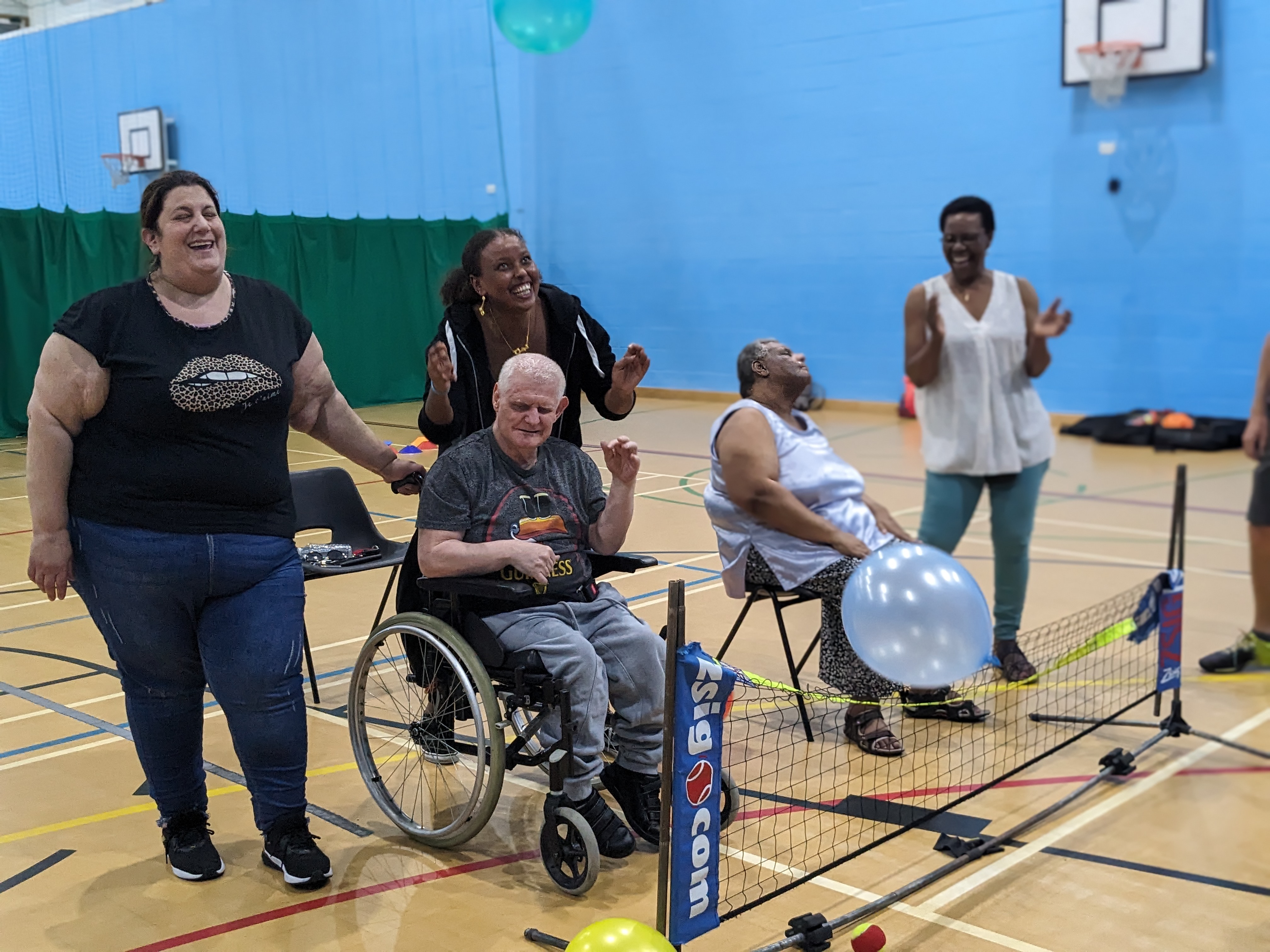 "There is no day we have taken her there and she hasn't enjoyed it. We're so pleased she has something to look forward to."
Mandy Burns, also from Barnet, was largely inactive before taking up sensory tennis.
Tracey Robson, who manages the sports sessions, said of the 60-year-old, who is deafblind: "Tennis is Mandy's favourite thing.
"At first she was initially a bit confused about the concept, so we use hand-under-hand signing to help explain it to her. As the sessions have gone on, we've seen her smiling more and more.
"It's amazing seeing the impact that sensory tennis has on Mandy and all the other participants. We have about 10-12 people that come every week and we've really seen the benefits. It helps build strength in the arms, which can help with other things like eating and signing."
Louis Wickett-Padgham, head of sport and physical activity at Sense, believes playing tennis can help disabled people in different areas of their lives.
"Stories like Lin's and Paulette's show there's no reason why people with more complex needs shouldn't be able to enjoy sport – we just need to provide a more meaningful, appropriate way to do so," he said.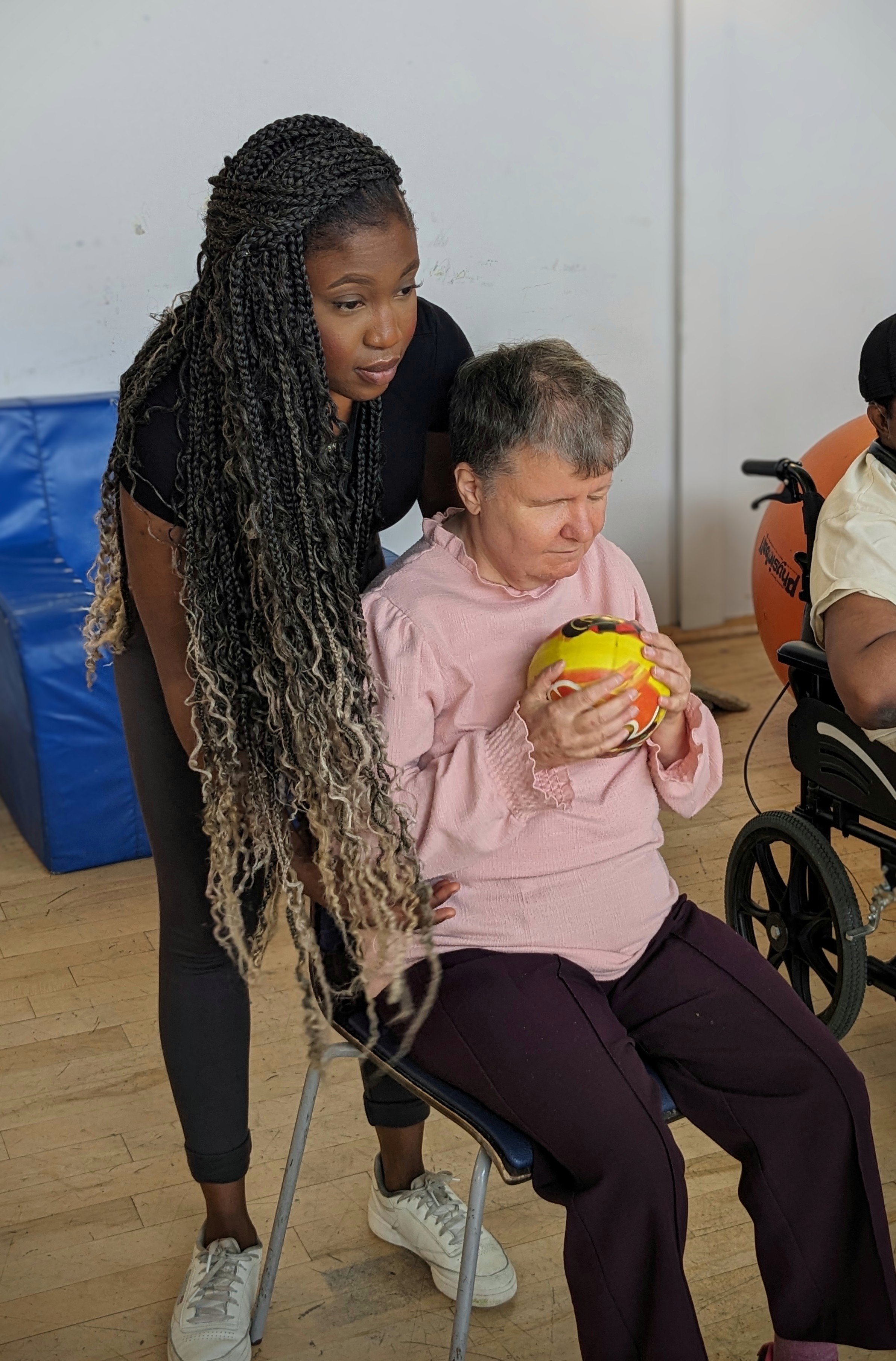 "Tennis is a great example of a sport than brings really tangible benefits to players, as well as being a lot of fun.
"Playing tennis can improve motor skills, balance and co-ordination and, for people with complex disabilities, this can really help them to build up their independence and confidence both on and off the tennis court.
"With new Sport England funding, we hope to reach thousands more people through sports like sensory tennis, to help people with complex disabilities to lead more active, healthy lives, learn skills and make friends."
---