Roger Federer welcomed back to Centre Court for first time since his retirement
Roger Federer showed he is still king of Centre Court after a special welcome marked his record-breaking achievements at Wimbledon.
The 41-year-old was back at the scene of his eight titles for the first time since he retired last September and was celebrated in the Royal Box ahead of the start of play on Tuesday.
Federer, who was fresh from appearing on stage with Coldplay in Zurich over the weekend, received a rapturous standing ovation and was visibly moved before taking his seat next to the Princess of Wales.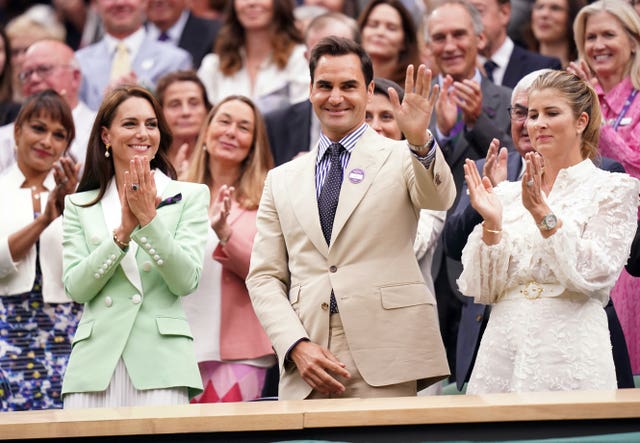 The celebration did threaten to upstage Elena Rybakina, the defending women's champion who began her title defence against American Shelby Rogers with a three-set win.
Federer did return last year to celebrate Centre Court's centenary but he has found things a lot easier this year.
He told CNN: "It feels OK now. Last year was hard, because I was still trying to play but struggling with my knee so bad.
"Last year was the 100-year anniversary of Centre Court, and I came back and I got an incredible ovation… I remember saying on court that I hope to see you next year – and I truly meant that.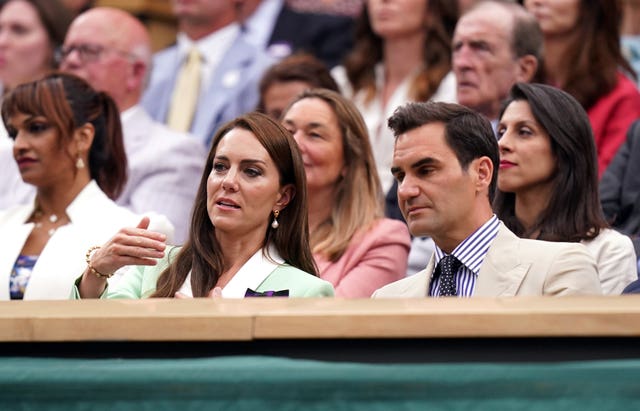 "Funny enough, I don't miss so much being out on court anymore just because I know the body couldn't do it.
"So I think it's good that I couldn't or I can't, which then lets me watch and follow tennis as a total fan.
"I think planning ahead and planning quite far ahead for personal moments with my family and friends, I think that's what I enjoy the most.
"Life's honestly been good. I didn't play so much anymore at the end. So actually I feel like the transition was super smooth."