Wimbledon will celebrate Roger Federer's achievements at the All England Club with a special ceremony on Centre Court on Tuesday.
The eight-time champion, who announced his retirement last September, will visit the scene of many of his greatest moments and be honoured before the start of play.
Chief executive Sally Bolton announced the news, saying: "I'm pleased to say that Roger will be with us tomorrow and we will have a special celebratory moment on Centre Court before play starts just to honour him as the man holding the most gentlemen's singles titles here at Wimbledon.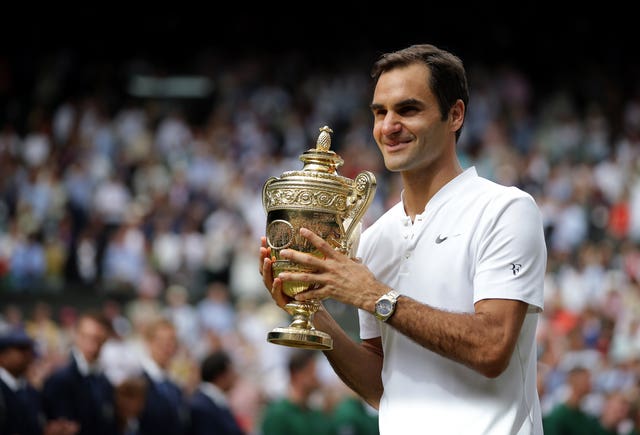 "For those lucky enough to have a seat on Centre Court tomorrow I'd encourage them to get into their seats about 1.15pm and we'll have a moment just to celebrate his achievements and to say thank you for all the memories."
Federer has mostly stayed away from tennis since bowing out in emotional scenes at the Laver Cup in London but was similarly honoured at the grass-court event in Halle, Germany last month.
His last match at Wimbledon came in 2021 when, struggling with knee trouble, he lost to Hubert Hurkacz in the semi-finals. He also visited the club last year as part of the celebrations to mark 100 years of Centre Court.
Bolton revealed that Serena Williams, who bowed out a few weeks earlier at the US Open, had also been invited but was unable to travel.
"We invited Serena similarly this year but as you'll know she's pregnant so understandably couldn't travel," said Bolton. "We of course wish her lots of luck with the remainder of her pregnancy and we hope maybe we might see her next year."
---