Neal Skupski has revealed his brother Ken's holiday conundrum after making it through to the semi-finals of the men's doubles at Wimbledon.
Ken, who retired last year, is now coaching his younger brother and has helped him and his partner Wesley Koolhof make it through to the last four in SW19 after a 4-6 6-2 6-3 win over Ariel Behar and Adam Pavlasek.
But after forgetting that the tournament started later this year, Ken booked a holiday to Ibiza for the end of this week, meaning he will miss the business end of the competition if he decides to go.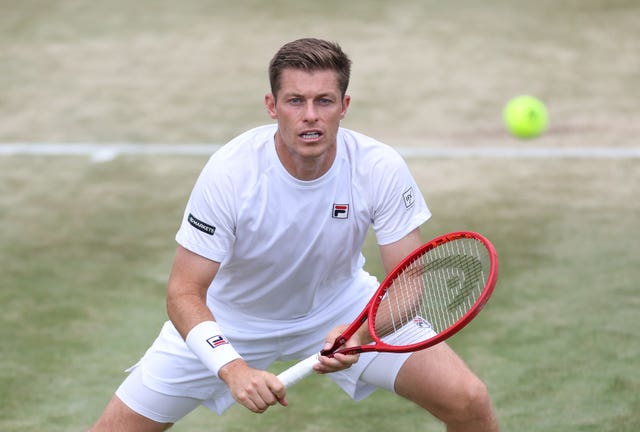 Neal says the final decision may rest with Ken's wife, but would be fine for his brother to jet off to the Balearic Islands.
"Ken is in a bit of a conundrum because he is going on holiday tomorrow to Ibiza," Neal revealed.
"Wimbledon went back a week and he didn't check the dates before he booked it. He said he might have to stay, so we'll see what he does.
"He wouldn't be partying, I know Ken, he will be going with the three kids, so he will probably need a holiday for himself after that.
"It is up to him, he will be there no matter what on the end of the phone, it seems like he is wanting to stay and maybe fly out whenever this finishes.
"We haven't spoken in depth about it. We have got a good team around us so if Ken does leave it won't affect us too much. We'll have a discussion about it and then he'll have a discussion with his wife!"
Neal is chasing a Wimbledon hat-trick after his mixed doubles success in 2021 and 2022 and says if he could claim glory in the men's doubles it would mean more.
"It is still a long way away, it would be an amazing achievement if I do go and do that, winning three in a row, but there is still a long, long way to go," he said.
"I play men's doubles week in, week out. That is the pinnacle of what I can achieve, to win Wimbledon. To win any event at Wimbledon is special but to win the men's would be extra special. It is a long way away."
Naiktha Bains and Maia Lumsden were denied a semi-final spot in the women's doubles after being outclassed by third seeds Elise Mertens and Storm Hunter.

The wildcards have enjoyed a fine run at the All England Club and were the first all-British pair to reach the last eight of the draw for 40 years.
But their impressive progression was ended emphatically on Court Two as 2021 champion Mertens and her Australian partner Hunter eased through 6-2 6-1.
There was disappointment for Jamie Murray in the quarter-finals of the men's doubles.
The Scot and New Zealander Michael Venus were defeated 6-4 6-3 by German 10th seeds Kevin Krawietz and Tim Puetz.
---