Marketa Vondrousova believes she will be facing 'super woman' when she takes on Elina Svitolina in the Wimbledon semi-finals.
Ukrainian wild card Svitolina is inspiring new mothers across the world with her run to the last four, just nine months after giving birth to her daughter Skai.
"It's incredible what she did. She received a wild card and she's in semis. It's incredible," said Czech 24-year-old Vondrousova.
"I feel like it's such a short time after a baby. She's doing amazing things.
"Yeah, she's a fighter and she's playing so good. I think for us, we can see that we also can manage with a baby. It's amazing.
"She also did great job in Paris. Now she's doing these things. Yeah, I mean, for me it's incredible she can do this with a baby, and after such a long time also.
"We chat a bit on Instagram. I'm with her all the way. She's fighting so much for everything. Now she's just playing amazing tennis also. She's a super woman, I think."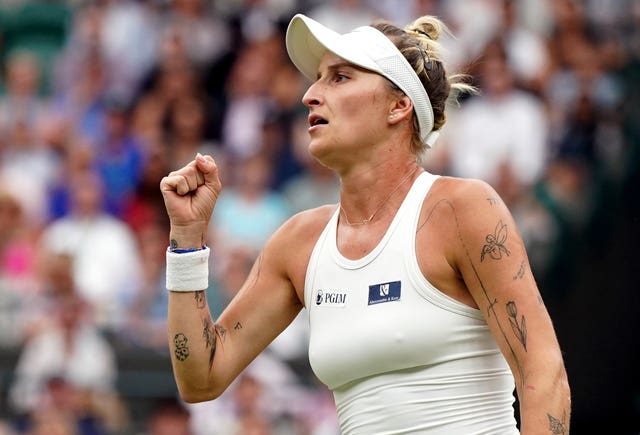 Vondrousova, the world number 42, pulled off a shock by beating fourth seed Jessica Pegula in the quarter-finals.
Svitolina, currently ranked 76 but who has been as high as three, stunned world number one Iga Swiatek on Centre Court.
"It's different right now," said Svitolina, 28. "Right now I just say to myself I think it's less years that I have in front than behind me. I have to go for it. I don't have time to lose anymore. I don't know how many years I will be playing more.
"So just I try to tell myself, like, go for it. You practice for these moments, for these big moments. This really helped me and calmed me a little bit, as well."
---