Liam Broady described the 90 minutes where he, Andy Murray and Cameron Norrie all exited Wimbledon as a "Debbie Downer".
Broady's impressive journey ended in the third round after he was unable to produce a repeat of his shock victory of Casper Ruud when beaten 4-6 6-2 7-5 7-5 by Denis Shapovalov.
The defeat ended British interest in the men's singles as Broady followed Murray and Norrie out on a chastening afternoon for the male home players.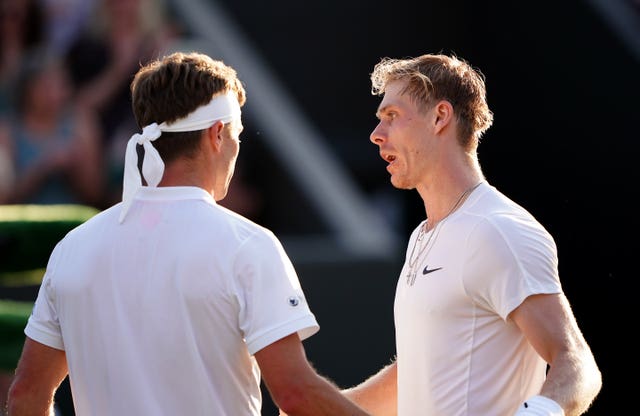 He did get further than his two compatriots, who both went out in the second round, as he matched his best performance at a grand slam, but says that did not count for much.
Asked if he could take any pride out of that, he said: "Not particularly, no. It kind of makes it worse that we've all lost on the same day, as well.
"Obviously I'd have preferred for us all to have won. Probably would have felt a bit better if we'd staggered what days we lost on, whereas now it's a bit of a Debbie Downer, isn't it?
"For all three of those results to happen on the same day is pretty rough."
Broady will perhaps have some regrets as he served to go two sets to one up against Shapovalov, but will leave the tournament feeling proud of his efforts as the British man who got the furthest.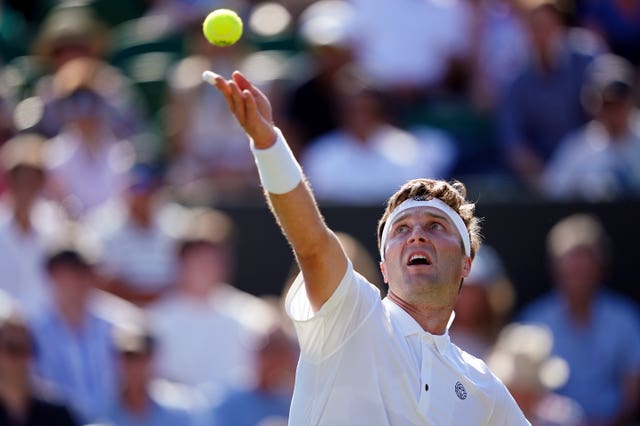 The £131,000 payday and rankings boost will make a tangible difference to his career, starting with the prospect of him making the US Open main draw next month.
"Obviously to make third round, being ranked 140 in the world, beating Constant Lestienne first round, that's an upset in itself. Doing it in straight sets was amazing as well.
"Then obviously to beat Casper on Centre yesterday, it feels like it was a week ago already.
"Then really it's difficult going on court less than 24 hours after you finish a five-set match on Centre in that way. Such an emotional and stressful match. Then straight back out there against a top, top grass-court player.
"Denis was just the better player, better man out there today. But, again, I think I can take the positives from it.
"The hard court season now is an amazing opportunity for me. Even if I could win one of the Challengers or have a deep run at one of the ATPs, I could be top 100 before the US Open.
"That's the goal at the end of the day."
---