Katie Boulter says she will have nothing to lose when she gets a shot at defending champion Elena Rybakina at Wimbledon.
The British number one is through to the third round for the second consecutive year after a 6-0 3-6 6-3 win over Viktoriya Tomova, and will meet last year's winner, probably on Centre Court, on Saturday.
"I think it's a super great opportunity for me. I've got nothing to lose. She's clearly the defending champion for a reason," said British number one Boulter.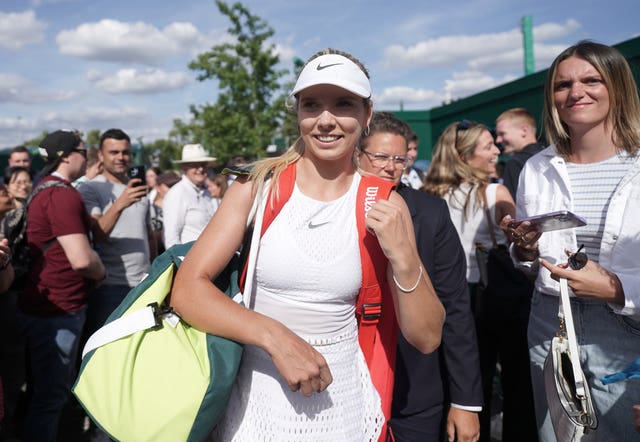 "I'm going to have a swing and go for it. I've got a lot of tennis behind me. It's time for me to test my skills against an incredible champion."
Boulter looked set to breeze through her second-round match against Bulgarian Tomova after wrapping up the first set in 27 minutes.
But the 26-year-old from Leicester put her family, as well as boyfriend and men's 15th seed Alex De Minaur, through the wringer when Tomova hit back to take the second and level the match.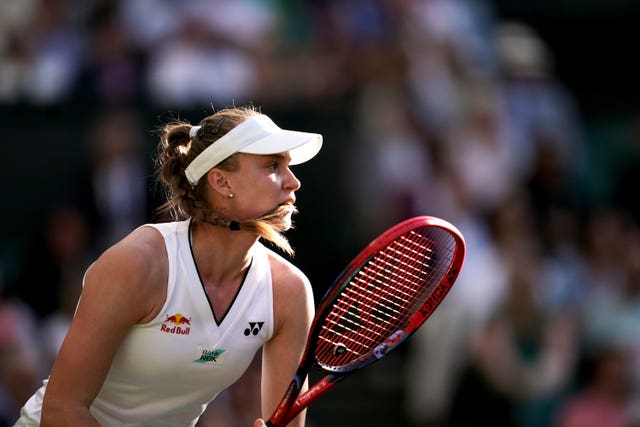 "Do my family get nervous? I don't know. I'm sure they do," added Boulter. "My grandpa spends a lot of time actually cramping with nerves. When I see him walk off, I know he's struggling!
"Obviously I've kind of been in their shoes a little bit more watching Alex. I hate every minute of it because it is so stressful."
Back-to-back net cords helped Boulter break for 2-0 in the decider and after that second-set wobble, she regained her composure and asserted herself on the contest once more.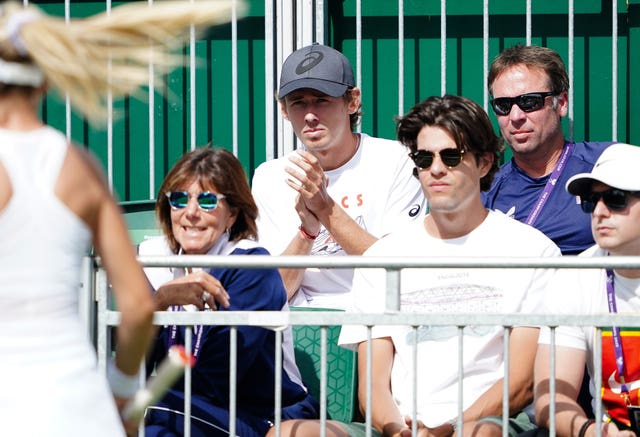 The Boulter serve was back on song, but she needed to come out on the right end of an epic 24-shot rally before converting a third match point with her 36th winner to complete a fine victory.
"I think I'm playing really well. I've played a lot of matches on the grass. I feel very comfortable," she said.
"It's always a tough match on grass when you're playing people like I am today. They're going to come back at you with a lot more trouble. I have to find ways to win.
"A lot of it is my self-belief. A lot of matches I've really drawn from recently to help me get over the line. I definitely did that again today, as well as the British crowd."
---