Jodie Burrage vows to learn from 'brutal' Centre Court debut
Jodie Burrage admitted nerves got the better of her on her Centre Court debut as she tumbled out of Wimbledon in front of David Beckham.
Former England captain Beckham watched from the Royal Box as Britain's Burrage was routed 6-0 6-2 by Russian 11th seed Daria Kasatkina.
"It was a good experience. Obviously not the result that I wanted. The first set was pretty brutal," said Burrage, 24.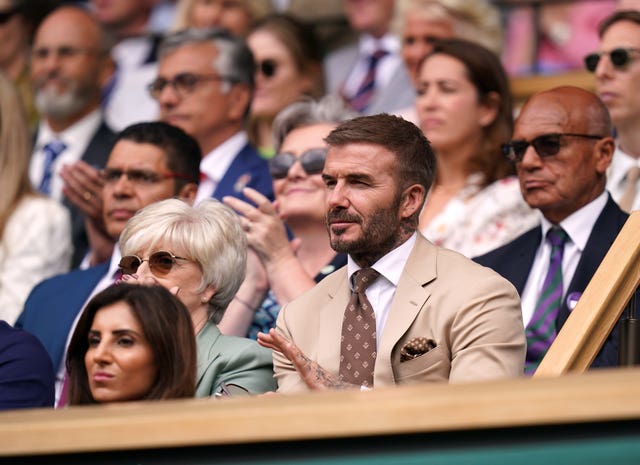 "But all in all, you dream to be out on Centre Court. When I found out yesterday, it's so exciting.
"In the same breath, you've got to deal with those nerves as well. I wish I could have settled a little bit earlier today. But you've got to go through these experiences to feel more comfortable in the next ones.
"So, yeah, it was a tough day, but also one of my dreams come true."
Burrage arrived on court with high hopes after reaching the Nottingham final last month and then knocking out Caty McNally on Monday for her first win at a grand slam and a likely place in the top 100.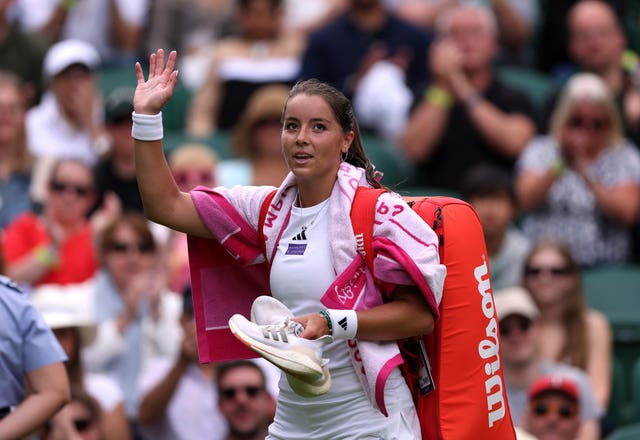 But she found herself staring down the barrel of a humiliating 'double-bagel' in the second round after dropping the first set without winning a game in 19 chastening minutes.
Kasatkina held again at the start of the second before Burrage finally got on the board, raising her arms in mock celebration in front of the Royal Box.
Bear Grylls, also watching from the posh seats, would have enjoyed the survival skills on display as Burrage went on to clinch a break of serve to lead 2-1.
But she was unable to hold serve before a rain delay and, despite some admirable resistance upon the resumption, Kasatkina clinically closed out the match in exactly one hour.
"I mean, having the people who were in that box out there watching you. I actually didn't see who was in there," added Burrage.
"When you're on the court, it's hard to see who is in there. You don't want to really look and stare.
"Then during the rain delay, they obviously had the cameras around, and in the room we're in I obviously saw David Beckham was announced. 'Oh my God, David Beckham is watching me play tennis right now'. And I was at 6-0, 2-2."