George Loffhagen was left pinching himself after going from pulling pints in a pub to preparing to take on highly-fancied Holger Rune on his Wimbledon debut.
The 22-year-old Londoner was a highly-rated junior but struggled with the difficult transition to senior tennis and hung up his racket in the summer of 2021.
Academically as well as athletically gifted, Loffhagen returned to his studies and, to earn some cash, worked at the Marlborough Head in Marble Arch behind the bar and collecting glasses.
"It was a bit of both because I hadn't worked in a pub before," he said. "I needed to learn on the job. It wasn't too bad. There were a few (troublemakers) but it wasn't too rowdy, it was OK."
A more different environment to Wimbledon would be difficult to find, and the idea that he might be playing at the All England Club less than two years later would have appeared fanciful.
But Loffhagen began to feel the pull of the yellow ball again and he returned to the tour last August.
"I struggled with expectations and stuff and I think the time out allowed me to mature a bit," he said. "I feel like I'm able to put things into perspective a bit better and that allows me to enjoy my time on court a bit more.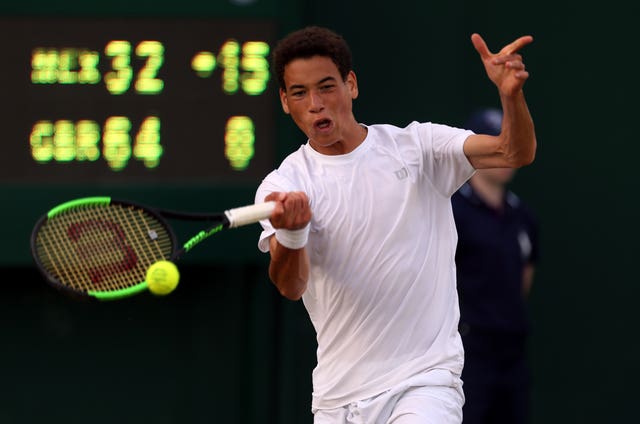 "I feel like I always loved playing tennis but outside factors prevented me from just enjoying my tennis as much. I'm just happy to be playing and that's the main thing at the moment. I wanted to play again and not have any regrets."
The break certainly appears to have done Loffhagen good. In less than a year he has gone from having no ranking to a place in the world's top 400, winning two titles and doing enough to earn a wild card from the All England Club.
The draw threw up an exciting clash with sixth seed Rune, and Loffhagen added: "I'm just really happy to be in the position where I'm able to play a match at Wimbledon because I definitely didn't think that was something that was going to happen. I just want to enjoy the experience and hopefully play well."
Loffhagen is one of three home debutants in the main singles draws this year alongside 20-year-old Arthur Fery and German-turned-Brit Jan Choinski.
Fery, who has two French parents but grew up in Wimbledon, will also get the chance to take on one of the title favourites having been paired with third seed Daniil Medvedev in the draw.
He said of his reaction: "It was excitement mostly. Any draw I would have taken and I would have been happy with but playing one of the top seeds is always exciting. Hopefully I can rise to the challenge.
"Playing the top seeds it's always best to play them in the first few rounds when they haven't played on the grass. Daniil didn't play here last year so I'm confident, I back myself.
"It's a great position, I love being the underdog. I'm going to go out, swing freely and play loose. I've got nothing to lose."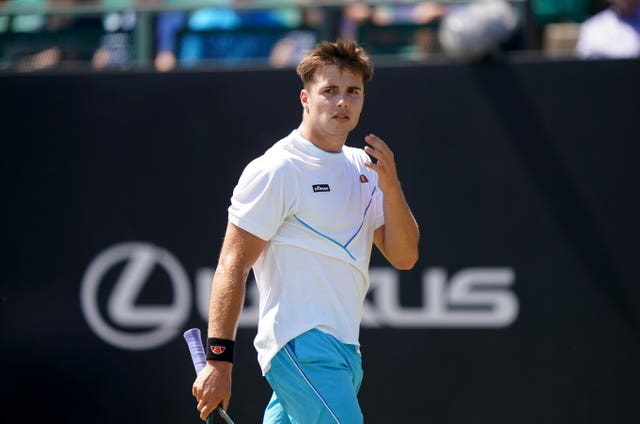 Fery also opted not to throw himself into professional tennis life after finishing juniors but took a different path to Loffhagen, heading off on a scholarship to Stanford University.
He has excelled in the college tennis system, which is becoming an ever more popular route to the pro game, and has played enough tournaments to also earn a ranking in the top 400.
Fery, who remembers watching Medvedev win the US Open in 2021 on the Tube on his way back from the Wireless music festival, hopes his college experiences will stand him in good stead on Tuesday.
"The big matches are fun," he said. "Crowds come out and the whole team feels like it's important. It's definitely not a Wimbledon crowd, it's pretty rowdy and people aren't always too nice to you but it's good, it builds character and being able to deal with all that stuff is beneficial for the future."
Fery, whose father Loic is the owner of both a hedge fund and French top division football team Lorient, will decide in January whether to complete his final year at Stanford or commit fully to tennis.
Choinski will be an unfamiliar name to most British fans but, having pushed his ranking up to 167, the tall 27-year-old has been awarded a wild card for the first time.
He represented his native Germany until 2018 when he opted to switch to Britain courtesy of his British mother Dominque.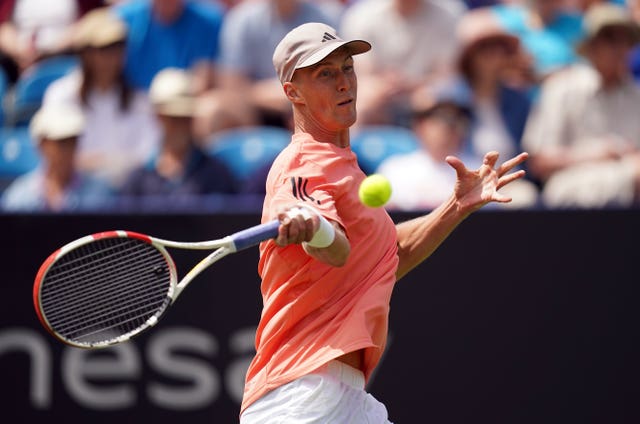 A professional ballet dancer, she grew up in Southampton before studying at the Royal Ballet School and then moving to Germany, where she met Polish dancer Andrzej Choinski.
The couple own a ballet school but, for their son, dancing was a passion only as preparation for tennis.
Choinski is grateful for the support he has received from British tennis, and said: "I really enjoy being here and I really have enjoyed playing the whole grass-court season. It's a totally new experience because I haven't played a lot on grass. I couldn't be more thankful for the opportunities I got."
---