Martina Hingis is the latest leading figure in tennis to question Emma Raducanu's career management and she believes the former US Open champion will find it tough on her return to the sport.
Raducanu has had to sit out this year's Wimbledon after undergoing operations on both wrists and one ankle and is not expected to be back until the autumn.
It has been a rollercoaster ride for the 20-year-old since her incredible victory in New York nearly two years ago, with intense scrutiny on her on and off-court decisions.
The one that has caused most head-scratching was Raducanu's decision to part ways with coach Andrew Richardson straight after the US Open, and she has not managed to find a consistent voice since.
Former world number one Hingis won five grand slam singles titles as a teenager, and she said: "If you have the right surroundings, I think that's also really important.
"I never met her so I don't know exactly what goes through the head. It's incredible she was able to win the US Open and, all of the changes after that, I don't think it was a great choice to do.
"When you win with someone, you usually continue, but I can't judge what happened. It would be nice for her to find the way and to find her success again.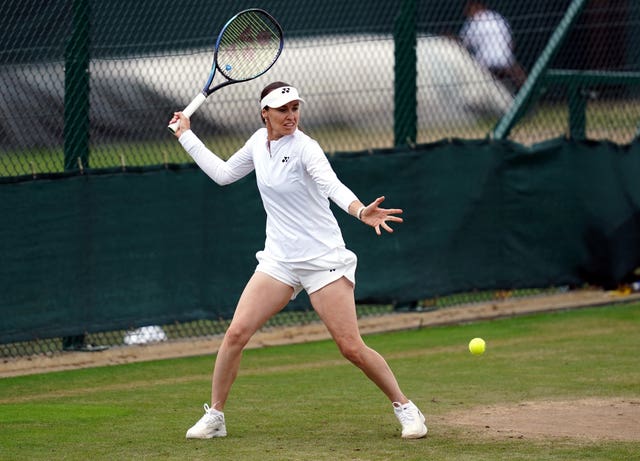 "She's got the shots, she's the whole package, but you still need the results. It's not like one day you win the US Open and then that's the rest of the life."
Raducanu will be ranked well outside the top 100 when she returns and, while she will not be short of wild card offers to get into the big tournaments, Hingis feels she faces an uphill battle.
"There's so many girls out there that can play well who are hungry," said the Swiss. "I hope the best for her but it won't be easy."
Hingis, champion at Wimbledon in 1997 as a 16-year-old, is back at the All England Club to play in the invitational doubles.
She enjoyed watching the run of Russian teenager Mirra Andreeva, who reached the fourth round as a qualifier before falling to Madison Keys.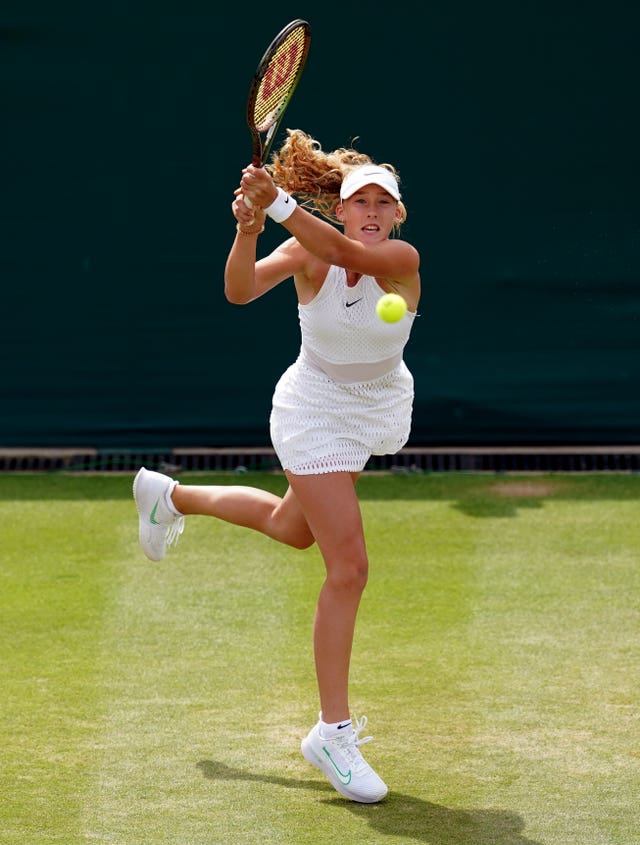 "It's great to see a 16-year-old doing so well," said Hingis. "I like her game. It's nice to watch and also for the people to see someone like this, it's still possible being young and doing well.
"She's very disciplined, she's got all the shots. Sometimes she's quite far behind (the baseline), I would like to see her being a bit more aggressive, but she doesn't miss. She's like a wall.
"It's hard to get through her but it's something she can maybe improve in the future to take more charge and attack when she has the chance to do it."
Andreeva had an unfortunate end to her tournament, receiving a point penalty for throwing her racket that gave Keys match point.
"I did that too," said Hingis. "You want to win, you want to play well. It can happen.
"When you're young you have your emotions. Sometimes it's good, sometimes bad. As long as nothing dangerous happens. Of course you're supposed to control your emotions but she's 16, she's a kid still."
---