Cameron Norrie has hit back at Novak Djokovic's accusations of poor sportsmanship.
The pair had an unexpectedly fiery clash in Rome two weeks ago, with the main flashpoint coming when Norrie hit Djokovic on the ankle with a smash after the Serbian had turned away to walk back to the baseline.
In his press conference afterwards, Djokovic criticised Norrie not just for that moment but for what he perceived as the British number one celebrating in his face after winning points, as well as a medical timeout he took prior to the final game of the match.
Djokovic, who won the contest comfortably, said: "Those are the things that we players know in the locker room it's not fair play, it's not how we treat each other."
Norrie did not see what the fuss was about, saying of the smash: "I apologised straightaway and I didn't see him. I looked up and hit the ball down low. I didn't see him turn and concede the point.
"I wanted to win, it was one of those matches where he's one of the best players in the world and I wanted to play my best and compete as hard as I could.
"I didn't think I was in his face at all. I think, if anyone knows me, I'm pretty vocal in some matches. It was a regular tennis match for me.
"I was feeling feeling my hip a little bit and I took the medical time-out. It is within the rules. And for him also it's in the rules to start the match on his time – being late."
The last comment was a pointed reference to the fact Djokovic turned up more than 10 minutes late for the match after spending time in the treatment room.
"He wanted some more time on the physio bed and the match was scheduled for 11am," said Norrie. "And we walked out maybe 11.12am, 11.13am. I don't think he saw any problem with that. He never said anything to me. And he never apologised.
"I asked: 'Was that OK to do that?' They said: 'Yeah, it is within the rules.' After 15 minutes, he gets defaulted. I said: 'OK,' and I continued warming up.
"I've never seen that before from any player. Regardless if it's a tennis match or not, you turn up on time for whatever it is."
Djokovic's complaints have sparked a debate in tennis about where the line is drawn between firing yourself up and disrespect towards your opponent, with Marton Fucsovics also complaining about Sebastian Baez celebrating the Hungarian's mistakes during a match in Lyon last week.
"If you're doing it right in front of someone's face and looking at them and trying to taunt them, that's not great," said Norrie.
"I was not doing that, Baez was not doing that, and I think it's part of the game. I love seeing players compete and really get up for the matches and really wanting to win. You see it in all sports.
"For me, I'm competing as hard as I can. I'm not trying to do it to distract the other guy or anything. This is the only time that anyone's had an issue with it."
Norrie could have had reason to complain about a very partisan crowd for his dramatic five-set win over Benoit Paire but the 27-year-old enjoyed the atmosphere and can expect more of the same in the second round on Wednesday when he takes on another Frenchman, Lucas Pouille.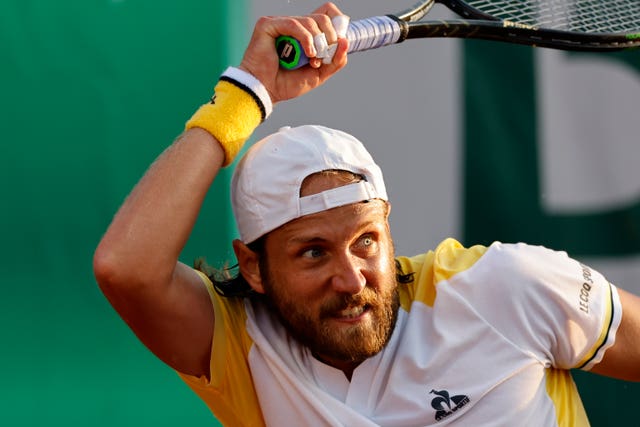 The 29-year-old was ranked in the top 10 in 2018 but an elbow injury the following year began a downward spiral, with Pouille battling depression and turning to alcohol.
He did not play any matches in the second half of last year but returned to the circuit in January and came through qualifying here before winning his first grand slam match since 2019.
Pouille has been roared on by the French crowd and led them in a rendition of the Marseillaise on court following his first-round win.
"It's really special," said Pouille, who beat Norrie at Roland Garros back in 2018.
"That's why also I think I took another 30 minutes on court to sign all the autographs, take all the pictures, because we finished pretty late and the court was still packed, and they were cheering me from the first point to the last one. The energy was just incredible. It was so many good emotions."
---