Cameron Norrie left his mark on Novak Djokovic but saw his Italian Open run end in the fourth round.
The world number one was simply too solid for Norrie in a 6-3 6-4 victory that maintains his record of never having lost before the quarter-finals in Rome.
The main talking point came in the fourth game of the second set as Norrie sought to retrieve an early break.
Djokovic turned his back on the play after presenting his opponent with an easy smash, only for Norrie, seemingly unintentionally, to drill the ball into the Serbian's legs.
Djokovic gave the British number one an extremely frosty stare and there was an edge to the contest thereafter, but Norrie never really threatened to land more than a glancing blow.
The 27-year-old, who had lost both his previous meetings with Djokovic, dropped serve at the start of the contest and was kept at arm's length through the rest of the opening set, with the six-time champion putting on a tactical masterclass.
Norrie withstood pressure after the smash incident to hold his serve until 4-4, when Djokovic made the decisive move to reach the last eight.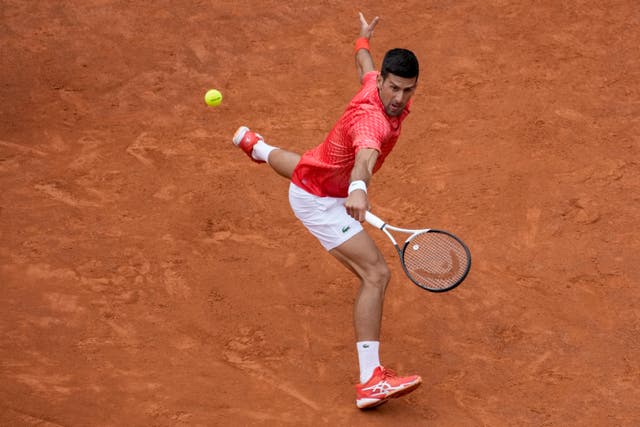 "It was an early start today, strange conditions," Djokovic said on Amazon Prime Video.
"I finished my warm-up 10 minutes before I went on court so I was rushing a bit with everything. I'm just glad to overcome today's challenge in straight sets and move on."
The 35-year-old was serving noticeably slower than usual but he was coy on the reason for an early morning visit to the treatment room.
"Every day is something," he said. "Thankfully I was able to play and finish the match so hopefully tomorrow I will feel even better."
---