Andy Murray will try to join Liam Broady and Katie Boulter in the third round of Wimbledon when his compelling duel with Stefanos Tsitsipas resumes on Friday.
On the eve of the 10th anniversary of his first title at the All England Club, Murray rolled back the years with a performance showcasing all his famous grit, skill and grass-court nous to lead 6-7 (3) 7-6 (2) 6-4.
There were boos when it was announced the match would be halted with 20 minutes still to go until the 11pm curfew but Murray was probably not too disappointed after a hugely concerning moment at set point when the Scot screamed in pain and fell to the ground clutching his left groin.
Mercifully he quickly got to his feet and clinched the set with a serve that drew a Tsitsipas error, and the hope must be he has not done anything that could jeopardise his chances.
The match did not begin until gone 7.30pm, mostly as a result of the win of Broady's life, with the 29-year-old outlasting world number four Ruud to clinch a 6-4 3-6 4-6 6-3 6-0 victory.
The win over Ruud, who has made the finals of Roland Garros and the US Open during the past 12 months, was even sweeter for the Stockport left-hander given it took place in front of a buoyant Centre Court crowd.
"It was a pretty terrifying, exhilarating experience coming out at Centre Court on Wimbledon, but it's been my dream since I was five-years-old," said Broady.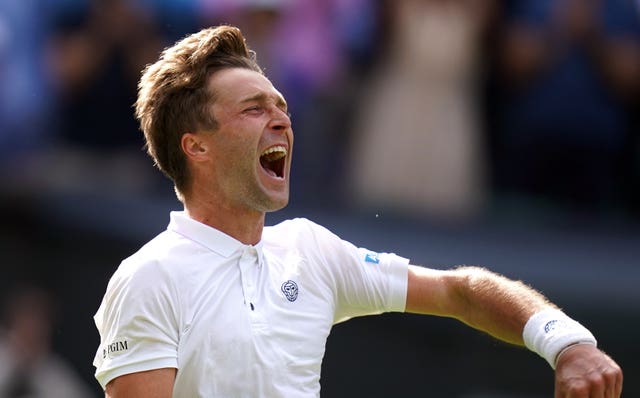 "I played on Court One in the finals of the juniors (in 2011). I was a set and a break up. I completely choked it, completely guffed it. That has kind of haunted me my entire career, to be honest.
"It always bothered me coming back, playing on the bigger courts and never really feeling like I was comfortable and had performed. That's why it felt good. I feel like it's taken a monumental effort for me personally to be able to win a match on Centre Court at Wimbledon."
Like Broady, British number one Boulter is through to the third round for the second consecutive year after a 6-0 3-6 6-3 win over Viktoriya Tomova, and will meet last year's winner Elena Rybakina.
"I think it's a super great opportunity for me," she said. "I've got nothing to lose. She's clearly the defending champion for a reason.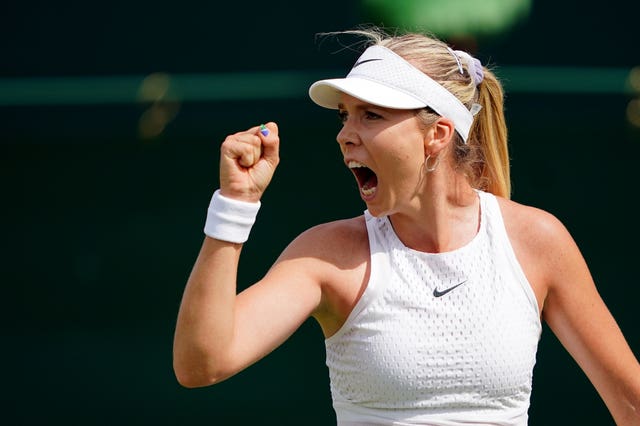 "I'm going to have a swing and go for it. I've got a lot of tennis behind me. It's time for me to test my skills against an incredible champion. I think I'm playing really well. I feel very comfortable."
Jan Choinski was the only British singles player to lose, the German-born 27-year-old going out 6-4 6-4 7-6 (3) to his former junior doubles partner Hubert Hurkacz.
Choinski hopes to improve his ranking enough to earn direct entry in 12 months' time, saying: "I would be very happy coming back next year. Maybe even without needing a wild card for the main draw, try my best to get my ranking to a position where I can enter the tournament by myself."
---