Andy Murray's heartbreaking loss to Stefanos Tsitsipas capped a day of misery for British players at Wimbledon.
The raucous delight of Thursday night's Centre Court crowd, who had seen Murray go two sets to one up when the 11pm curfew came into play, ebbed away on Friday afternoon as Tsitsipas fought back to win 7-6 (3) 6-7 (2) 4-6 7-6 (3) 6-4.
It was a hugely disappointing way for Murray to mark the 10th anniversary of his career-defining first Wimbledon title, and he offered no guarantees that he would be back at the All England Club in a competitive capacity in a very downbeat press conference.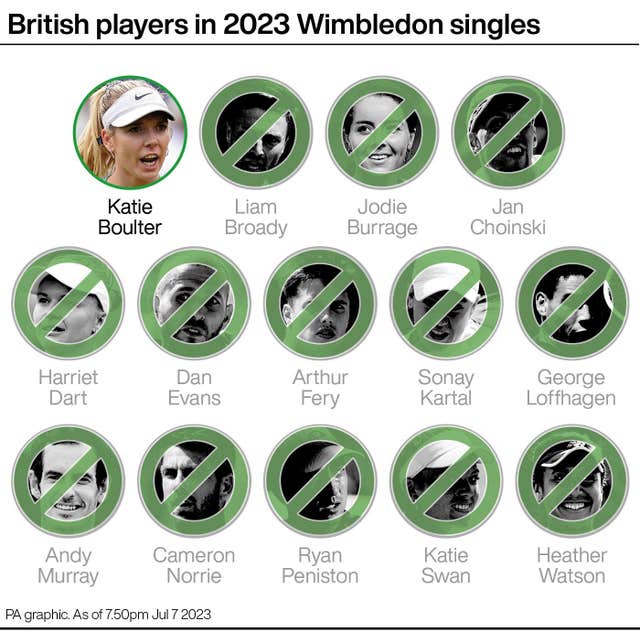 The 36-year-old is not yet ready to hang up his racket but it was clear how much this one hurt, and he said: "Motivation is obviously a big thing. Continuing having early losses in tournaments like this don't necessarily help with that.
"It's similar to, I guess, last year. I had a long think about things, spoke to my family, decided to keep on going.
"I don't plan to stop right now. But this one will take a little while to get over. Hopefully (I'll) find the motivation again to keep training, keep pushing, try and keep getting better."
Murray's exit swiftly followed that of British number one Cameron Norrie, who was beaten 6-3 3-6 6-2 7-6 (3) by unseeded American Chris Eubanks.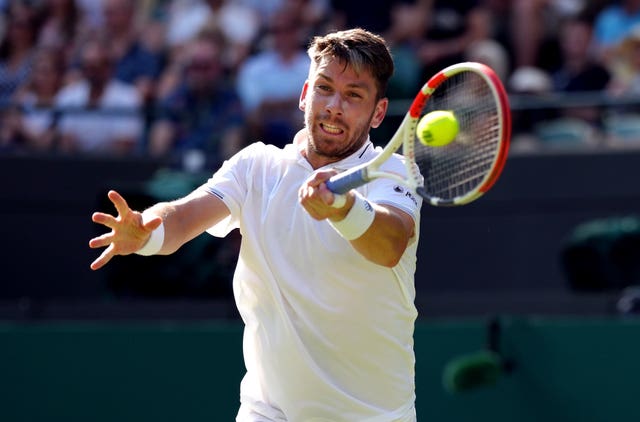 It was a third disappointing slam defeat of the year for Norrie, who had hoped to match or even surpass last year's brilliant run to the semi-finals.
He gave credit to his big-hitting opponent, for whom this was a breakthrough moment, saying: "I think credit to Chris on that one. He played unbelievable.
"Served well. Came out, was hitting the ball huge. Didn't miss at all. I got outplayed. I couldn't really get into the match how I wanted. Wasn't feeling the ball that well today.
"I fought as hard as I could. I came up against someone who was really confident. He played great. So he definitely deserved to win the match.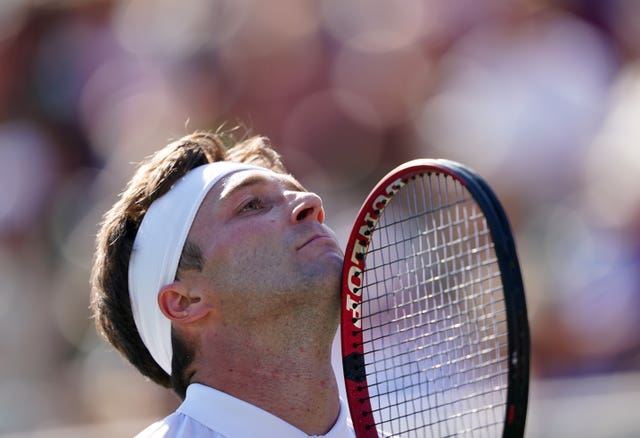 "I wanted to play well at the slams. It's not quite working out for me right now. I'm preparing as well as I can, leaving no stone unturned with my team, my preparation and everything. More than anything, I'm disappointed."
Liam Broady was the only British man to make the third round but his singles campaign ended 90 minutes after Norrie's with a 4-6 6-2 7-5 7-5 loss to Denis Shapovalov.
He took no comfort from going the furthest, saying: "It kind of makes it worse that we've all lost on the same day. Obviously I'd have preferred for us all to have won. Probably would have felt a bit better if we'd staggered what days we lost on, whereas now it's a bit of a Debbie Downer, isn't it?"
The 29-year-old can reflect on a very positive week overall, though, after knocking out fourth seed Casper Ruud in the second round, and he is targeting a top-100 breakthrough for the first time in his career.
"The hard court season now is an amazing opportunity for me," he said. "Even if I could win one of the Challengers or have a deep run at one of the ATPs, I could be top 100 before the US (Open). That's the goal."
The trio of defeats mean Katie Boulter, who takes on defending women's champion Elena Rybakina in the third round on Saturday, is the only British player left in singles.
---