Andy Lapthorne was furious to miss out on watching his beloved West Ham win a European title but secured compensation in the form of a second French Open trophy.
The Londoner teamed up with South African Donald Ramphadi to beat Heath Davidson and Robert Shaw 1-6 6-2 (10-3) in the quad wheelchair doubles final.
Lapthorne had tickets for the Europa Conference League final on Wednesday, and said: "I was absolutely fuming with the tournament referee here. He's not going to hear the end of that for a long time, because he didn't let me know that we wouldn't be playing on the day of the game.
"If I would have known that, I would have been on a plane to Prague. But we won. That's all that matters, and I was absolutely buzzing. I go to most games, home and away, and been going with my dad and my brother for donkey's years and we've never won anything.
"To see my dad and my brother get to experience that on Wednesday was very special, very emotional. I can't wait to get home to celebrate that. Was inspiring and just so pleased for everyone involved.
"We're back in Europe again next year so I'll be going and following the team all over the place again and complaining about disabled access in places like Serbia and stuff again."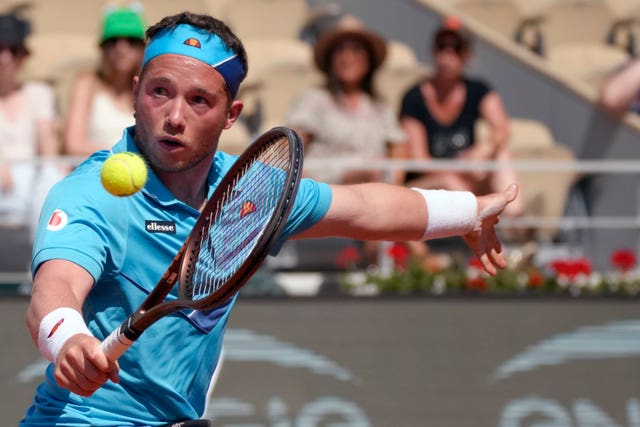 Lapthorne and Ramphadi toppled the first and second seeds to win the title, giving the British player his 16th slam title overall and the South African his first on his 30th birthday.
"It's been a tough few weeks in my personal life," said 32-year-old Lapthorne. "I don't need to go into it, but it's been very difficult. This game sometimes has a way of reminding you why you love it."
Alfie Hewett missed out on a fourth singles title at Roland Garros and lost his world number one ranking to Japanese teenager Tokito Oda but teamed up with Gordon Reid to win the doubles for the fourth year in a row.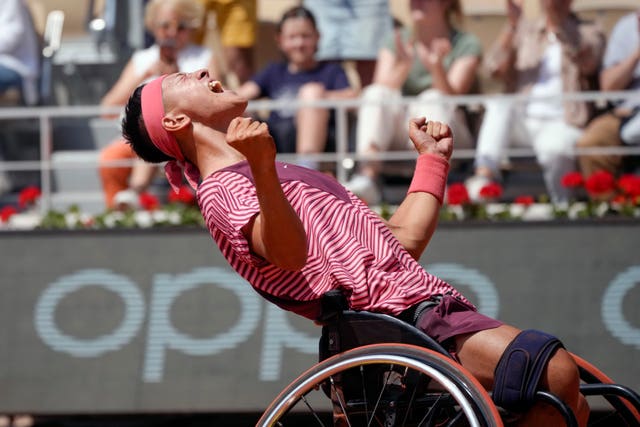 An emotional Oda, 17, produced a brilliant display on Philippe Chatrier to win 6-1 6-4, ending Hewett's hopes of winning three slam singles titles in a row.
Hewett and Reid have dominated the doubles category in recent years and won their 17th title together and 12th in the last 14 tournaments by beating Martin De La Puente and Gustavo Fernandez 7-6 (9) 7-5.
Hewett said: "I'm happy to finish the day on a good note. It's never easy to come off the back of a grand slam final loss and within a couple of hours go again. I struggled a little bit with my emotions. In the end it was OK but I'm exhausted now."
---