Alexander Zverev made it belatedly into round two at Wimbledon and then insisted his horror ankle injury is behind him.
The German, back in action this season after requiring surgery on the ankle ligaments he tore in last year's French Open semi-final against Rafael Nadal, had to wait until day four to play his opening match due to the rain in south-west London.
He quickly made up for lost time, however, beating Dutchman Gijs Brouwer 6-4 7-6 (4) 7-6 (5) on Court One.
"Am I pleased to be in the second round? Very, yeah. It took me three days, but I'm here. I'm happy about that," he said.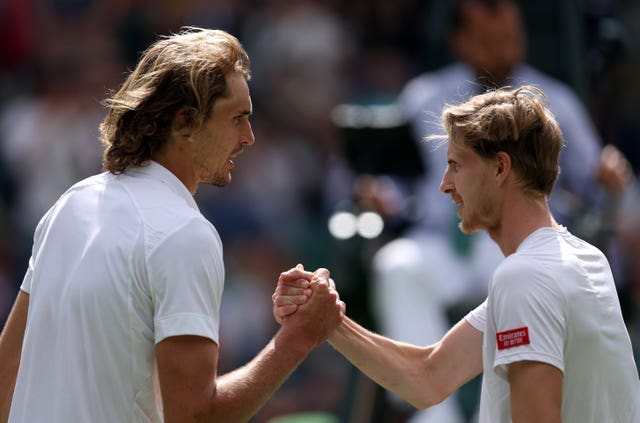 "No, look, the tournament starts when the tournament starts. For further matches, it's not going to be easy because the big difference between here and normal tournaments is we're playing best-of-five sets.
"But I hope that I'll be fine. I hope that I am physically prepared for this kind of moment.
"It's not helpful, let's put it that way, but it is what it is. Nobody has a magic switch for the rain. Nobody can do anything about that.
"Usually winning in three sets at slams is great. Especially in this case it's even better for me."
Zverev let out a blood-curdling scream after slipping on the clay at Roland Garros last year and left the court on crutches.
The former world number two, seeded 19th here, was sidelined until February but believes he is now fully fit and firing.
"I mean, I proved at this year's French Open that my fitness is at a good stage," he added.
"I think I'm not thinking about these kind of things anymore. That's usually a good sign, when you're not thinking about it. It means that you're prepared.
"For now, as I said, I played three sets. I feel pretty fresh and I feel pretty ready to go."
Former finalist Matteo Berrettini was another playing catch-up after his match with fellow Italian Lorenzo Sonego was suspended on Wednesday night.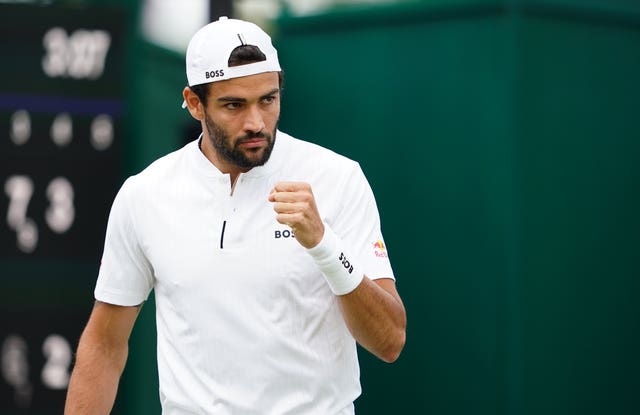 Berrettini, who has endured an injury-hit season, was unhappy that the match continued for so long with the court conditions becoming slippery.
The pair resumed on Thursday with Berrettini 2-1 up and he eventually came through in four sets.
Afterwards, he said: "I think sometimes it's just a little bit weird, like, supervisors or referees dress up with sneakers and say 'no, it's playable'. It has to be a little bit more than that.
"I get, for example, that they wanted to finish the tie-break, but we fell three times in the tie-break. I think it's really tough.
"I know everybody was in a rush. Everybody wanted to finish the match. But when it's not safe, it's dangerous, you don't want to get injured."
---