Ellis Genge insists England are determined to rediscover the missing fight that resulted in their collapse against France when they aim to ruin Ireland's Grand Slam celebrations on Saturday.
The stage is set for one of the great days in Irish rugby as Andy Farrell's men stand on the brink of winning their first Championship clean sweep in Dublin to ignite the St Patrick's weekend party.
While Ireland sit atop the global rankings and are primed to take this autumn's World Cup by storm, England have been picking up the pieces after France rampaged through Twickenham in a record 53-10 home defeat.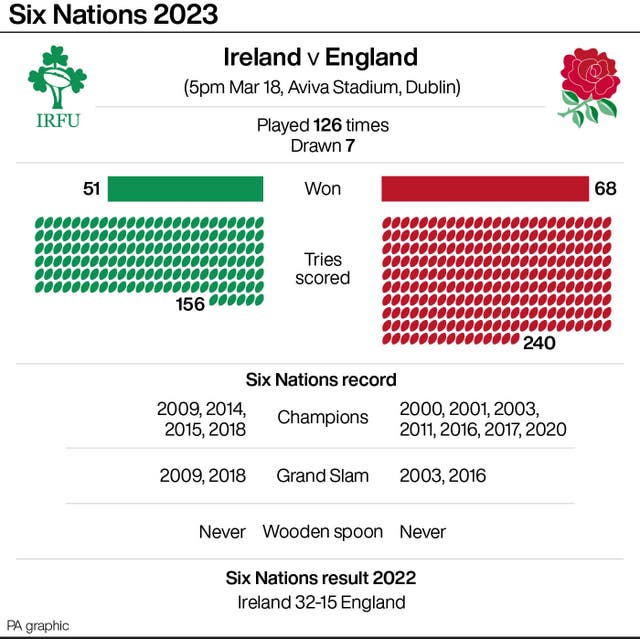 How much scarring has been left by the experience will be revealed in the climax to the Six Nations, but Genge insists his Aviva Stadium underdogs are desperate to step up in their moment of truth.
"We got hammered at home, we're going away to number one in the world on St Patrick's Day – literally a day that's made for them – and they can win a Grand Slam," Genge said.
"All odds are against us but I'm really confident in the group that we'll come out swinging.
"Irrespective of the scoreboard, it's not necessarily about going out there and thinking about points.
"It's more so now about proving a point that we have got some fight in us because that was questioned at the weekend and it's not where we want to be as a team.
"It's just about putting it right for each other. It's underpinned by the fight and that's something we didn't do at the weekend. There's definitely some dog in this team and it wasn't shown very well against France.
"I don't think what we showed against France is the team we are. It was abysmal on our part and there's a lot that we can rectify reasonably easily. Ultimately it comes down to fighting and that's what we're going to do."
England were bullied mercilessly by Les Bleus, who dominated the collisions on both sides of the ball. Genge stresses the need for perspective, however.
"I don't think one defeat defines you. It just highlights your vulnerability, shows you are not where you need to be and shows there's a reasonable gap between us and the top of the world," the Bristol prop said.
"Every cloud and that but it doesn't hide away from the fact that we had 50 points put on us at home. There's pain and a chance for retribution as well.
"If I was Irish I'd be mustard for this – the chance to win a Grand Slam at home. But I don't think they'll take us lightly, they'll give us the respect we deserve even off the back of the 50 points.
"Ireland have changed a lot in terms of their psyche. They used to love being an underdog team and now they're number one in the world. They've got to back that up and I think they're a brilliant team. Now we're the underdogs."
---