The eighth instalment in the series analyses the options Warren Gatland has at scrumhalf for the British and Irish Lions 2017 tour of New Zealand, with there being a number of experienced players with contrasting skill-sets to choose from.
Ireland – Conor Murray, Kieran Marmion
Conor Murray
The favourite to don the number 9 jersey against the All Blacks, Murray has claimed the scrumhalf starting berth for every match of the last four Six Nations tournaments (20 matches in a row) and started 14 out of Ireland's last 15 matches. His recent form has seen him touted as the best scrum half in World Rugby, despite protests from All Black fans.
At 27 years of age and with 48 caps to his name, the Munsterman could challenge Peter Stringer's tally of 98 international test caps – with three tests against the All Blacks in June and July helping that along nicely.
Kieran Marmion
A Pro12 Champion with Connacht last season, Marmion has had limited opportunities at international level to realistically challenge Murray for the scrumhalf starting berth. Unless Murray is injured before or during the Six Nations, it is unlikely that Marmion will get a chance at international level to stake a claim for a spot in Gatland's initial squad – the fact that Connacht are 8th in the Pro12 doesn't help his case either.
England – Ben Youngs, Danny Care
Ben Youngs
Youngs has had to battle Danny Care for the English number 9 shirt throughout his international career, earning 67 caps since his debut in 2010 compared to Care's 66. Known for a usually effective running game, Youngs started 11 out of 13 matches in England's undefeated 2016 and is seemingly Eddie Jones first choice at scrumhalf. His recent form for club and country has been criticised, with the criticism particularly focused on his lack of speed regarding his distribution from set pieces and breakdowns.
The upcoming Six Nations should provide the platform for Youngs to re-state his case for inclusion into Gatland's squad based on form.
Danny Care
Care has had to settle for second fiddle to Youngs within the England camp over the last few seasons, missing out on selection for the 2013 Lions tour of Australia – whilst Youngs earns two caps on the tour. The upcoming Six Nations is a great opportunity for the 30-year-old to challenge for both a starting berth in the English team and a place in the Lions squad – with Youngs not in the form of his life.
At 30 years of age, it may be his last chance to realistically pull on a Lions jersey.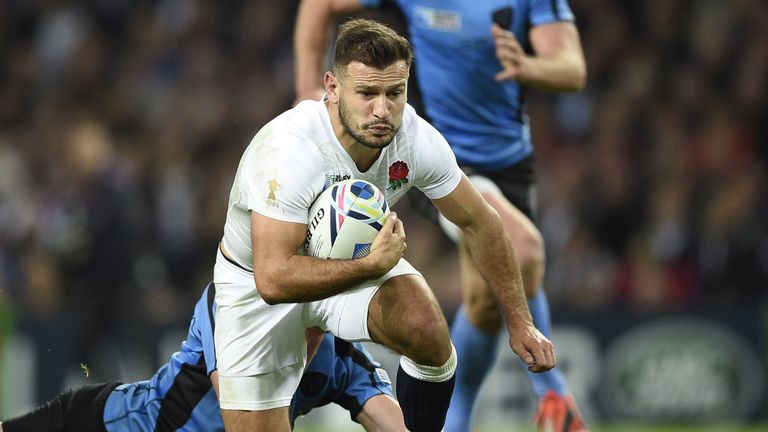 Wales – Rhys Webb, Gareth Davies, Lloyd Williams
Rhys Webb
After missing the 2015 World Cup through injury, Webb was also injured in the 2016 Autumn international loss to Australia and has not played a match since – with the Ospreys scrumhalf anticipated to miss the opening round of the 2017 Six Nations. A torrid run of injuries for one of the northern hemispheres most talented number 9's.
The 28-year-old could still be selected for the initial Welsh squad for the upcoming Six Nations, but his recovery from injury and subsequent form for club or country is expected to ultimately decide his fate regarding Lions selection
Gareth Davies
Davies has effectively capitalised on the run of untimely injuries suffered by Webb having started all five of Wales' matches in the 2015 World Cup, played in each of the 2016 Six Nations matches and played in all four of the recent Autumn internationals. Scored a match winning try against England in the 2015 World Cup, and is on good form for a Scarlets outfit which is within reach of a playoff position in the Pro12.
Depending on who interim Wales coach Rob Howley picks at 9 for the upcoming Six Nations, Davies could be given a series of starting berths to prove that his form warrants his inclusion into the initial Lions squad.
Scotland – Greig Laidlaw, Henry Pyrgos
Greig Laidlaw
The Scotland captain has developed into a reliable leader and goal kicker over the past 3 seasons, becoming one of the national sides most consistent performers with his decision making, kicking from hand or tee and speed of distribution being strong attributes of his game.
With Glouceseter unlikely to challenge for silverware this season, Laidlaw will have to lead a Scotland squad full of promise to a string of impressive and (somewhat) unexpected performances if he hopes to attain a place in Gatland's initial squad.
Henry Pyrgos
The Glasgow co-captain has been on solid form for the Warriors over the past three seasons and is unlucky to have had his opportunities at international level limited – with it being nigh on impossible to oust a captain from their starting berth in a team.
Still only 27 (compared to Laidlaw's 31 years), Pyrgos may still have the chance to secure the scrumhalf position for Scotland in the coming seasons, although Sam Hidalgo-Clyne may have some input in the matter. Pyrgos is likely to be an outsider for inclusion into Gatland's initial squad due to a lack of international exposure and experience, as well as the fact that he currently not in the best form of his career.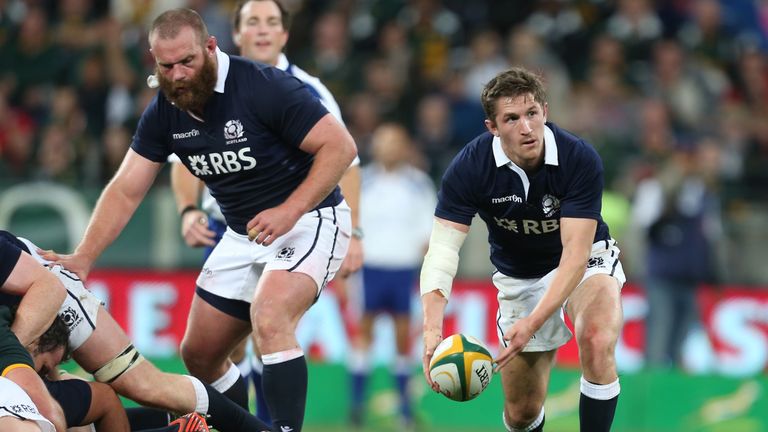 Conclusions
Conor Murray is the most in form player on this list, is most pundits first choice at scrum half to face the All Blacks and is almost certain to be selected in Gatland's initial squad. With Munster anticipated to earn a place in the Pro12 playoffs and challenge in the European Champions Cup, Murray will have plenty of opportunities to prove why he is the front runner for Lions selection at both club and international levels.
Ben Youngs is the most capped player on this list and toured under Gatland on the 2013 British and Irish Lions tour of Australia, earning two caps in the process. His recent form for club and country has faced criticism, but it is expected that Youngs will remain Eddie Jones' first choice at 9 for the upcoming Six Nations.
If he can perform to standards expected of him by England's fans and coaches and help the Red Rose win a second Six Nations title in two years, then he is expected to be chosen by Gatland – partly due to experience and reputation.
The third scrumhalf spot is much more unpredictable, with the experience and leadership qualities of Greig Laidlaw contrasting the speed and dynamism of Welsh scrumhalves Gareth Davies and Rhys Webb. Laidlaw is almost certain to start all of Scotland's matches in the upcoming Six Nations, whilst the Welsh number 9 jersey could be swapped a few times during the tournament.
Whoever is in best form and contributes the most to their national side finishing higher than their Gaelic counterparts is expected to earn the third scrumhalf spot in Gatland's initial touring party.
Marmion, Pyrgos and Care can still challenge for this third spot, but they would need to showcase their skillsets and form in the upcoming Six Nations to have a realistic chance of earning selection into Gatland's initial squad
The statistics used to write this article were gathered from the data presented by ItsRugby and ESPNScrum.
Graham Mandistch, Pundit Arena