The Northampton Saints have moved their home fixture with Leicester Tigers away from Franklin's Gardens to Twickenham in order to raise money for former player Rob Horne. 
The 34-times capped Wallaby suffered a life-changing injury when playing for the Saints last season. In a clash with the Leicester Tigers at Welford Road in April, Horne made a tackle but in doing so, suffered a brachial plexus avulsion, which detached five nerves from his spinal cord which control the shoulder, arm and hand.
The 28-year-old had to retire as a result.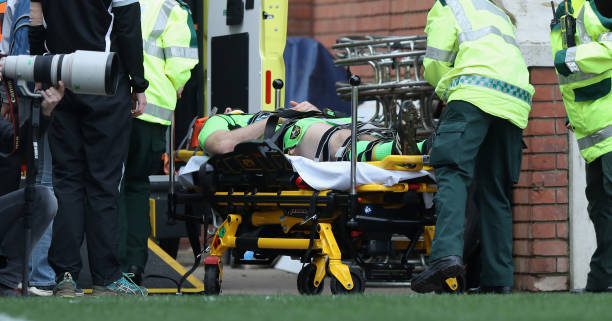 Horne has full paralysis of his right arm and he will return to the UK from Australia on 6th October to take in the Twickenham clash between the Saints and the Tigers.
"Early on we couldn't put too much out there because we didn't know. I have been through a fair journey in a short space of time," Horne told Northampton's website.

"What happened is that I suffered a brachial plexus avulsion, meaning that I detached the five nerves from my spinal cord which control my shoulder, arm and hand.

"As a result of that, I have full paralysis of my right arm and currently with chronic pain."
A club statement said:
"To kick-off the fundraising, Northampton Saints will donate £5 on behalf of every Season Ticket Holder, while supporters will have the option to make a contribution as they purchase tickets. There will also be a number of fundraising opportunities on the day itself, with donations going towards Rob's ongoing rehabilitation and ensuring some financial security for he and his family."
Saints chairman John White said:
"The outpouring of support for Rob at the end of last season from the whole rugby community in the East Midlands was overwhelming – and we wanted to act.
"The Club received countless requests from both Saints and Tigers supporters for a fitting way in which they could both bid farewell to Rob and also support him.
"Leicester Tigers' chairman and board have also made it clear that they are very keen to help Rob in any way they can, and this is a superb way to do that."
Read More About: leicester tigers, northampton saints, Rob Horne