Leeds and England hooker Keara Bennett says her sport must seize the moment and build on a breakthrough World Cup campaign when the new Betfred Women's Super League season gets under way at Easter.
Bennett featured in all five games as England reached the semi-finals, where they were beaten by New Zealand in front of a near-capacity 7,139 crowd in York.
England's performances sparked interest in Australia's fully professional NRLW, with a number of players, including Bennett's Rhinos team-mates Georgia Roche and Fran Goldthorp, linked with opportunities Down Under.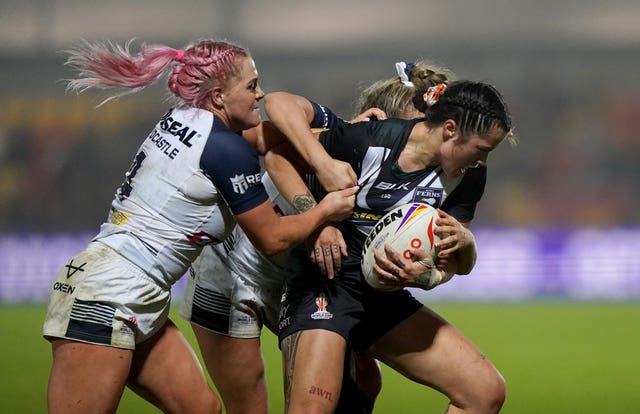 And with both the Rhinos and the newly rebranded York Valkyrie announcing they will pay players win bonuses for the first time in 2023, Bennett believes that the future for the domestic game is bright.
"Obviously the World Cup was hugely important in terms of attracting so many new fans and media to the sport, and it is something we will be able to build on," Bennett told the PA news agency.
"The introduction of win bonuses will also make things easier and it shows the game is going in the right direction, although I don't think it will change the amount of effort we already put into the game."
Bennett's Rhinos will kick off the season with a repeat of last year's Grand Final triumph against York at Headingley on April 9, prior to the Rhinos men facing Huddersfield.
It remains to be seen whether the Rhinos will boast the likes of Roche and Goldthorp, with the point at which the first major domestic star agrees a deal in Australia clearly not far away.
"The standard over there is out of this world but I don't think we're far off," said Bennett, a full-time sports science student at Leeds Beckett University, who made her Rhinos debut in 2019 and has been integral to two subsequent Grand Final wins.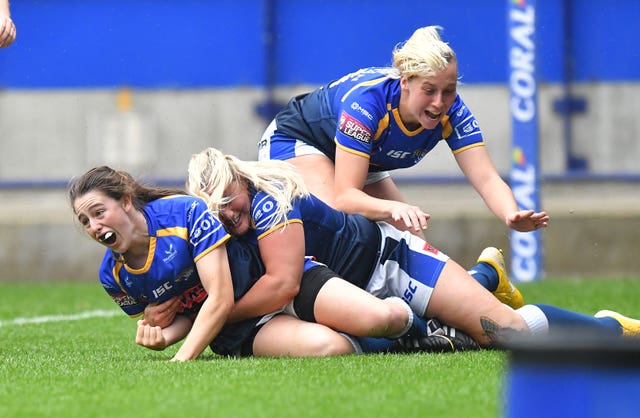 "Having teams from the NRL come and speak to English players gives everybody an incentive, and the sooner some of our players are exposed to the NRL it will be so beneficial.
"If the opportunities come for any of the girls it will be a great one to take, but we've also got to strike a balance in terms of building the competition over here.
"When it comes to the World Cup in 2025, we want to be going into it on the same level as Australia and New Zealand."
---