Leeds have pulled off a major coup ahead of the new Betfred Women's Super League season by signing England star Amy Hardcastle from St Helens.
The 33-year-old, a stand-out performer in England's run to the semi-finals of last year's World Cup, said was was relishing the chance to link up with the defending champions.
Hardcastle said: "It's exciting to be joining the Rhinos and I am looking forward to the new challenge.
"After the World Cup, I started looking at my options and thinking about what I wanted to do and considered, did I want to stay in the game, did I want to progress and I had to think about what would benefit myself and my family.
"Being closer to home was a factor for me and I still want to play at the best level that I possibly can, with a quality side as well."
Halifax-born Hardcastle started her career with Bradford, with whom she won the treble in 2017 and also won the treble with Saints in 2021 before featuring in last season's successful Challenge Cup campaign.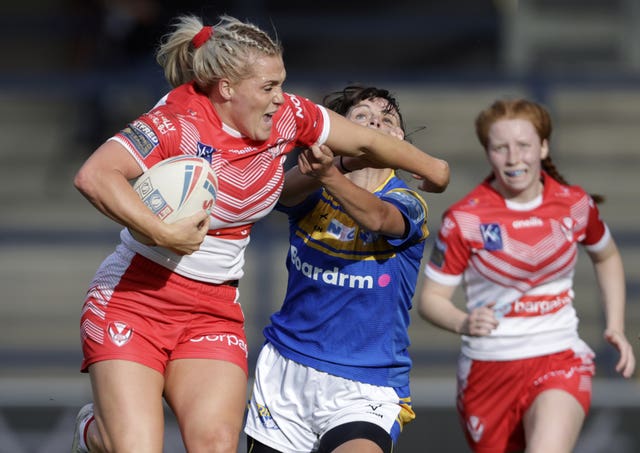 Leeds head coach Lois Forsell said: "Amy is a quality player with plenty of experience playing at the highest level.
"She is the only player to have won the treble twice – which is a remarkable achievement – and we know she has ambitions to win more."
The Rhinos are one of two teams, along with the newly-rebranded York Valkyrie, who announced they would pay players performance-related bonuses for the first time next season.
---