Leeds Rhinos and England half-back Georgia Roche has become the second English player to sign a professional deal in Australia's NRLW.
Rhinos head coach Lois Forsell confirmed the 22-year-old's departure on Friday, and she is expected to link up with Newcastle Knights next month.
Last week teenager Hollie-Mae Dodd became England's first female professional rugby league player when she left Rhinos' Super League rivals York Valkyrie to sign for Canberra Raiders.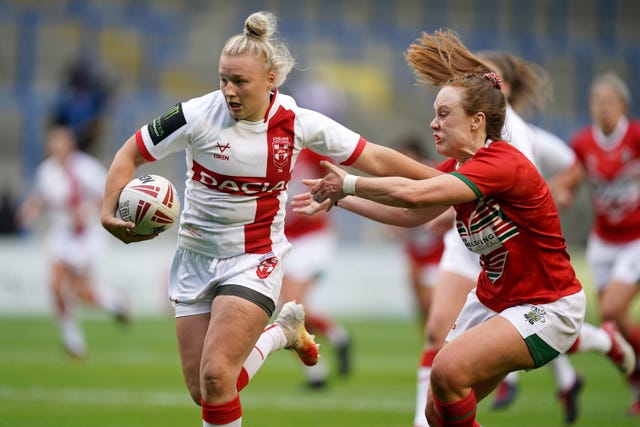 Forsell said: "Georgia has been in talks with the NRLW for quite some time. It has been a longer process than we expected but she has been up front with us from the start of that journey.
"Credit to Georgia, she has been snapped up by an NRWL club and that will be announced sooner rather than later.
"It is a shame for us but she goes with our best wishes and it is a credit to the competition and us as a club that we've got players of that calibre that they want to snap up."
Roche was forced to miss the Rhinos' first two games of the new women's Super League season due to an embargo placed on her playing domestically by the Australian club whilst negotiations were ongoing.
However, both Roche and Dodd are expected to feature for England in their mid-season international against France at Warrington later this month.
---