St Helens star Konrad Hurrell faces an anxious wait to confirm if he will play a part in his team's daunting World Club Challenge clash with Penrith Panthers in Australia next month.
The Super League champions are set to fly out to face their all-conquering NRL rivals on February 1 – just two days before Hurrell and his partner Bec are expecting their first child.
The Tonga international has been given permission to travel out later for the February 18 clash but is hoping an overdue arrival will not scupper his chances of featuring in the first title clash since 2020.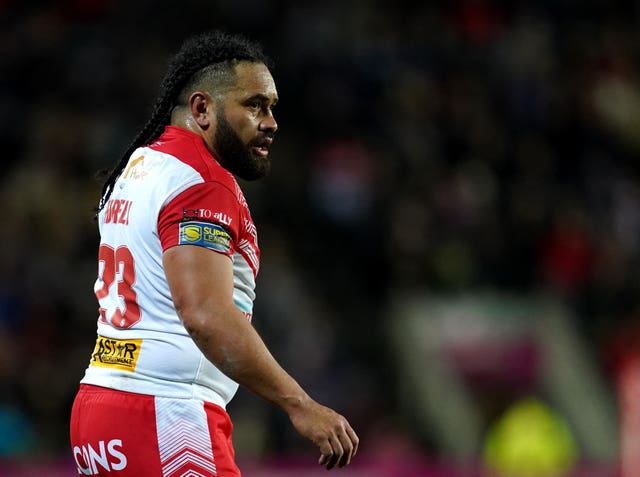 Hurrell said: "Our first baby is due in the week that we're leaving, so hopefully the baby will come a bit earlier, but the club knows about the situation and I am going to take a different flight.
"I'm definitely planning to go to Australia but it depends, because it's my first child and I can't not be there. Even if we have to wait an extra week I am still intending to fly out to join the team."
The former NRL centre was a surprise signing by Saints from Leeds Rhinos at the start of last season, but turned his career around with a series of fine performances and ended the campaign with a Grand Final ring.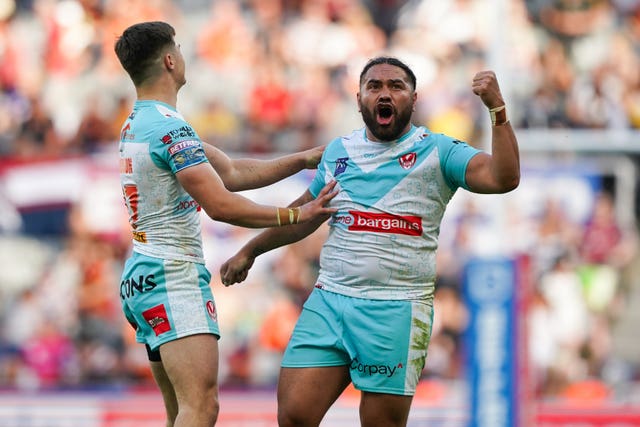 "I think about 90 per cent of people said, why the hell are you signing him?," admitted Hurrell, who has subsequently gone on to earn a second one-year deal.
"But they had faith in me, and I just came in and saw all these great players and what the Saints culture meant to them.
"I feel like my career has got back on track. Winning Super League and the League Leaders' Shield makes my career look a lot better than it did before. I am happy here and I feel like I want to stay until I retire."
Now the 31-year-old is determined to cap his remarkable career revival by playing a key role in sinking the back-to-back NRL champions, irrespective of the side Penrith put out for the showdown.
Reports in Australia suggest the hosts will not select a full-strength side but Hurrell, who featured in the NRL for New Zealand Warriors and Gold Coast Titans, shrugged off suggestions they will not be up for the fight.
"I think they (Penrith) will take it seriously because they are always saying they are in the best competition in the NRL, so they can't be seen to lose to a Super League side, because it would be chaos.
"We've got to give Penrith respect because they have won two in a row, but we have got to go there and stop people saying the NRL is better than Super League.
"The bottom line is it doesn't matter who they put in their team. If we go there and win, we will go down in history for winning the World Club Challenge, and it's something I will always be able to say I was involved in."
---