Wimbledon has not failed to bring excitement and anticipation to the court this year.
The women's tournament has featured a shocking number of upsets, resulting in all of the top-10 seeds to be eliminated. Roger Federer and Rafael Nadal are breezing through opponents, but their quarter-final opponents could possibly trip them up.
With several matches coming today and tomorrow, here are the 2018 quarter-final matchups.
_____
D. Cibulkova vs. S. Ostapenko (12)
Cibulkova, while not seeded in this year's tournament, is explosive and a considered a genuine contender after defeating the No. 22 and No. 15 seed. She will have to bring her top game as she faces the intense Ostapenko, who is the No. 12 seed and the 2017 Roland Garros champion.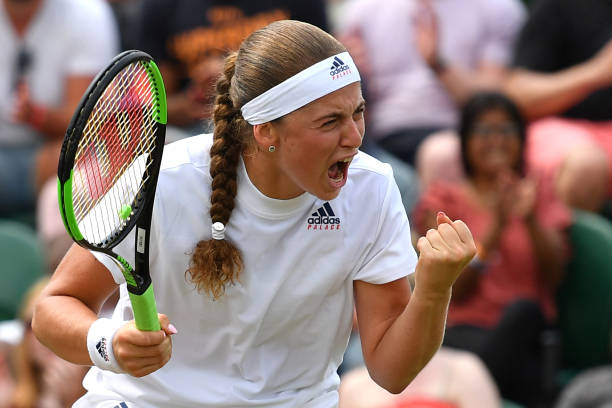 ___
D. Kasatkina (14) vs. A. Kerber (11)
Kerber is the highest remaining seed in the women's tournament. She has been performing impeccably, only dropping one set so far. Kasatkina is a young player who brings inventiveness to the court, but she will no doubt have a tough match against the two-time grand slam winner.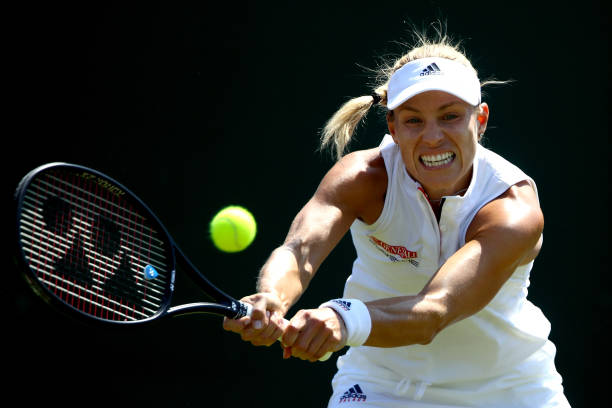 ___
S. Williams (25) vs. C. Giorgi
While Giorgi has a lot of power coming out of her small frame, she will face one of the toughest opponents women's tennis has ever seen. Serena is back for her first Wimbledon tournament in two years after she went on a hiatus following the birth of her daughter. Williams has cruised so far and hasn't dropped a set yet.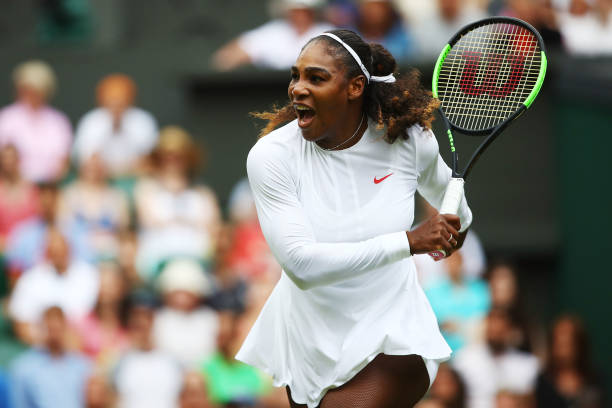 ___
K. Bertens (20) vs. J. Gorges (13)
Bertens and Gorges will most likely give viewers a great match, with both of them being two of the three best servers left in the tournament (the other is Serena, obviously). While Gorges is the No. 13 seed, Bertens has stunned both Venus Williams, the No. 9 seed, and Karolina Pliskova, the No. 7 seed, in this year's tournament.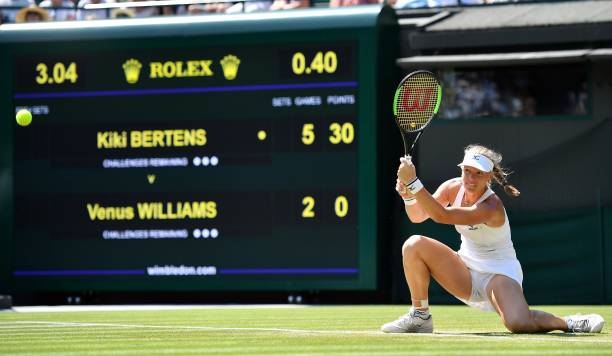 _____
R. Federer (1) vs. K. Anderson (8)
While Federer is the clear favorite to win Wimbledon this year, Anderson could give him trouble. Federer has won 33 straight sets at Wimbledon, but Anderson has a killer serve that has been stunning his opponents. Federer has the odds in his favor though, as he has only lost in the Wimbledon quarter-finals once and has beaten Anderson at each of their meetings.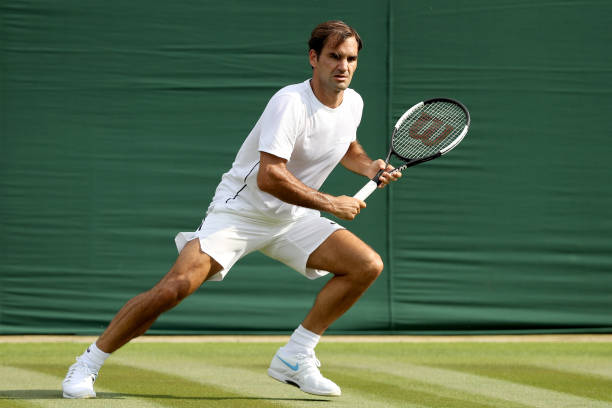 ___
M. Raonic (13) vs. J. Isner (9)
Raonic and Isner have been some of the best servers in the male tournament this year, with Isner unleashing 135 aces and Raonic 117. Isner, 33, has not been broken in 74 service games while Raonic has dropped serve just three times in 72 games. Even though Isner leads Raonic 3-1 in career meetings, this match will require excellent play from either opponent in order to move on to the next round.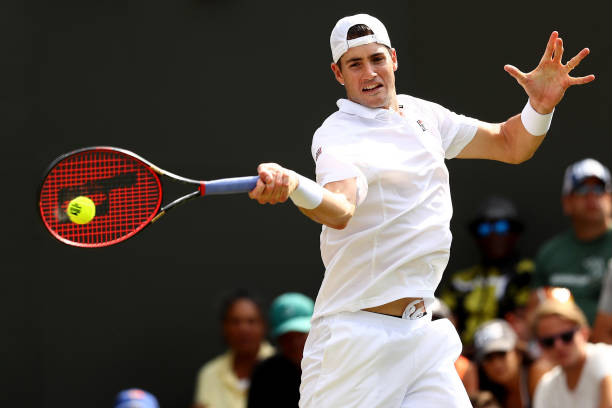 ___
N. Djokovic (12) vs. K. Nishikori (24)
Nishikori is now the first Japanese man to reach the Wimbledon quarter-finals, but he will have to overcome three-time champion, Djokovic. Nishikori is trailing 13-2 in career meetings with Novak, but he is determined and playing better than ever.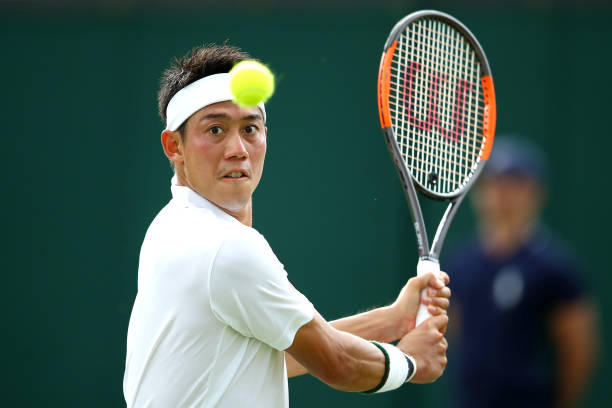 ___
R. Nadal (2) vs. J. del Potro (5)/G. Simon
Even though the del Potro vs. Simon match was suspended on Monday, Nadal will still be the favorite to win no matter the opponent. Nadal is fresh off a French Open win, his 17th career grand slam. del Potro led by two sets, but Simon fought back, leaving the score at 7-6 (7-1) 7-6 (7-5) 5-7 before the darkness forced the match to be delayed.