It's been a while since we've seen Conor McGregor in sanctioned action.
His boxing match with Floyd Mayweather last year aside, it's been 18 months since the former two-weight UFC champion has stepped into an Octagon.
He has made noises about a comeback, but the 29-year-old's hiatus from MMA has been characterised by controversies outside of scheduled fights, notably in last November at a Bellator MMA event in his native Dublin, and of course in New York last month.
McGregor and a host of friends attacked a bus containing UFC fighters, with a shattered window leading to the UFC 223 card being gutted by virtue of three cancelled fights. It also led to his arrest.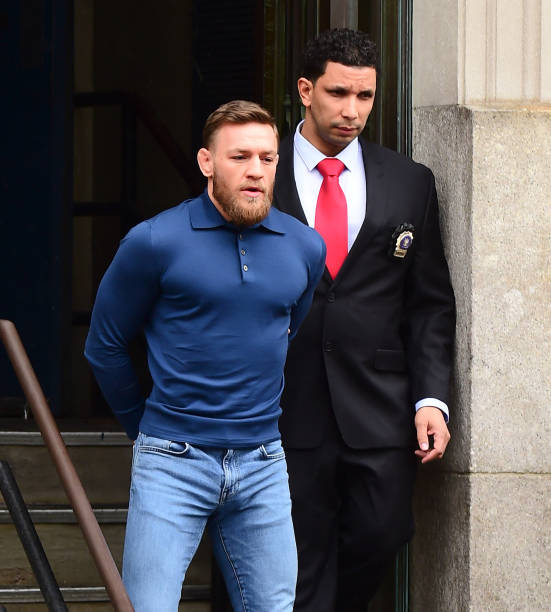 A month later, it appears that the 'Notorious' one may be back on the right path.
TMZ have released footage from John Kavanagh's SBG Ireland gym, which shows the lightweight training with a colleague.
The video shows McGregor working mainly on his grappling and ground game, a necessity if he is to topple the undefeated UFC lightweight champion, Khabib Nurmagomedov.
That fight has been mooted for months now, with even suggestions of it taking place in the champion's homeland of Russia. UFC president Dana White dismissed that possibility recently, though he remains hopeful of making the fight happen elsewhere.
The footage can be seen below via TMZ.
Read More About: conor mcgregor, Conor McGregor news, conor mcgregor training, mma, mma news, UFC