Ahead of his impending first-team debut with Preston North End, Richard Barrett caught up with sixteen-year-old prodigy, Adam O'Reilly.
Nestled between the leafy suburbs of Blackrock and Rochestown, the traditionally working-class area of Mahon in the south-east of Cork city is home to many things.
The cultural juxtaposition of booming multi-national company HQs with the hardship of neglected council estates is somewhat indicative of the unequal society that we now live in.
In amongst the contrasting 'skyline' of Mahon, lies a grassy area where social classes count for nothing, and that is the hallowed turf of Ringmahon Rangers FC.
Founded in 1951, the soccer club is the heartbeat of the local area with a strong footballing history. One would be forgiven for thinking that Mahon is an independent state within the self-titled People's Republic of Cork, such is the pride with which the community wear their hearts on their black and red Ringmahon Rangers sleeves.
Simply put, there's only one thing people from Mahon love more than being from Mahon, and that's telling people they are from Mahon.
In close third comes football, and the strides taken by the local club in recent years would be the envy of most clubs throughout the country. While loyalty and a community spirit may lack in many of the towns and cities in modern Ireland, the opposite is true in Mahon, where they have nurtured the talents of countless young footballers and continue to do so each week.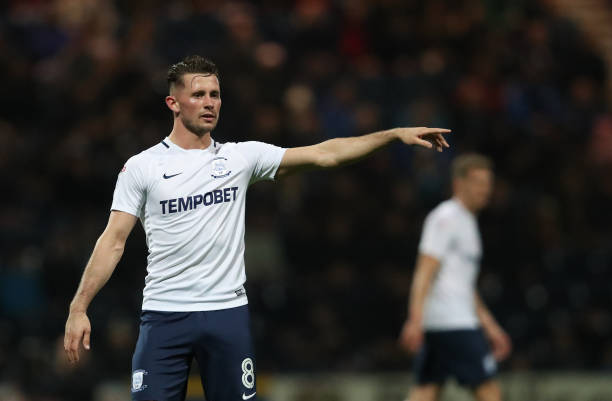 One such footballer is Preston North End's dynamic midfielder, Alan Browne. At just 22 years of age, and currently riding the crest of a four-game Man-of-the-Match winning streak, one would think the former Ringmahon Rangers schoolboy's place in Alex Neil's starting eleven is secure.
Think again.
Waiting in the wings and progressing through the Preston ranks at a pace that Browne himself would be proud of is sixteen-year-old Adam O'Reilly, also a graduate of the well-oiled Ringmahon machine.
"I don't want to put it the wrong way, but I'm fighting for the midfield position. I want to be in the squad ahead of the rest of the midfielders at the club.

"To be fair, Alan is an unbelievable player. When I first came over, I was over for two weeks. He gave me a text to take me out for a bite to eat, looking after me. I wasn't used to the experience at all, I was only young at the time."
At the time of writing, Adam O'Reilly is still sixteen.
"I first heard of Preston's interest when I was fourteen. They brought me over for a trial. I did well and they signed me up.
"Moving over was a risk. I was leaving Douglas Community School at such a young age but it was a decision that my family and I made and it's looking well for me at the moment. I just want to push on now."
O'Reilly represented Ireland through the ranks and in a recent conversation with U16s national team boss Paul Osam, this writer was told O'Reilly has the mentality and ability to go all the way. This mentality was displayed when O'Reilly was just thirteen years old and playing in a local Cork schoolboys match. He made national headlines for an act of sportsmanship that saw him roll the ball back to the opposing goalkeeper for a penalty he felt he did not deserve.
This is undoubtedly just one act amongst an abundance of others from Adam O'Reilly. One thing the young midfielder is not short of is maturity, a characteristic that was no doubt forged by the work of those at his local club.
"The people at Ringmahon have played a key part in getting me to where I am. I can't thank them enough. My Dad has been a big help and so have Pa Murphy and Graham Keohane, they've been helping me out throughout the years."
Even the most diehard of Ringmahon fanatics could not have predicted the rise through the ranks that O'Reilly has been on over the last fortnight, even with the help of a growing number of Irish footballers at Deepdale.
"When I arrived, it was like 'bang, you're Irish' and there was a connection straight away. They welcomed me in. Ever since there's been more Irish coming over and it's easy to get along with everyone.
"Alan Browne and Greg Cunningham have been at the club for three or four years and they explained what the managers are looking for and how I could do some stuff better to help me out and help me push on."
Despite the growing green contingent at Preston and a penchant for giving Irish lads game time, ultimately O'Reilly would have to prove himself to his new manager if he had ambitions of forcing his way into the plans of Alex Neil. Minutes need to be earned.
"Simon Grayson (former manager) was known for bringing young players through and then we heard Alex Neil was joining. I didn't know much about him at the time but I read a few things and he said that if he trusts a player then he'll bring him through. That's exactly what he's done.
"My first call-up was Brentford away. When I first got the nod I was shocked.

"I was training with the first team for quite a while, and then they gave me the opportunity to travel with them. Alex Neil came up to me and said 'you're going to be travelling with the squad down to Brentford."
O'Reilly failed to make the matchday squad on that occasion but it was clear that he was edging closer to a breakthrough. Thankfully, he didn't have long to wait for another call-up, this time at home to Wolves.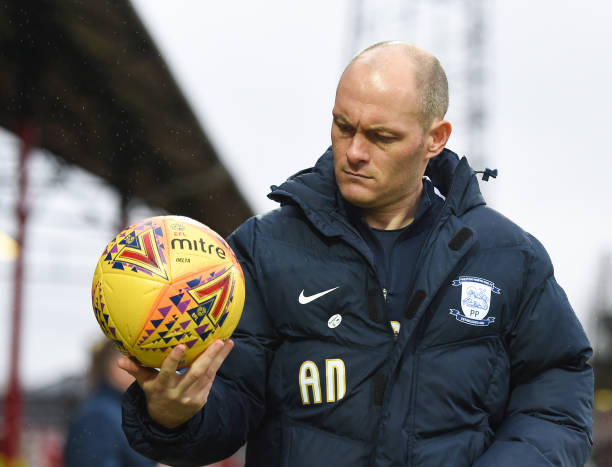 "It was unbelievable. The day before the game I had to get a suit because I knew I was in the squad that was actually going to go to Deepdale (and may have been in the stands).

"But then I got into the dressing room. Alex said he would call out the team by putting it on the board. I was reading it and saw my name amongst the subs. My jaw just dropped.

"I still have the suit."
O'Reilly says he won't be returning it just yet.
"I went out for the warm-up, I was nervous, trembling, to be honest. Then throughout the game, I was thinking 'could I be brought on?' I might have a chance.

"With five minutes to go, he told me to warm up with two other lads. I thought, 'no way, I'm going to make my debut'. It didn't happen but the experience in front of the entire crowd was unbelievable."
While the disappointment of getting so close to making a first-team debut but ultimately failing to touch the turf may unsettle some young players, O'Reilly is different. At a recent UCC Soccer event in Cork, another Cork footballer, Alan Bennett, spoke about needing a bulletproof mentality to make it in football. While the youthful O'Reilly is unproven in this regard, it's clear from talking to him that he does possess something innate that sets him apart from other sixteen-year-olds.
"I set out goals at the start of the season. From starting as a youth team player all the way through to training with the first team, and then trying to get into the first-team squad, and playing with the reserves.

"I have completed all those goals so it's just a matter of setting more goals for myself to achieve.

"I didn't expect to be on the verge of my debut at such an early stage, it's just a matter of working harder, getting my debut and then focusing on getting my first start."

"It's a dream come true."
Cork people, this writer included, consider themselves the heartbeat of Ireland. If midfield is often considered the heartbeat of a football team, then who would bet against an all-Cork and Ringmahon midfield in Alan Browne and Adam O'Reilly pumping life into the Irish national team for years to come?
Certainly not this 'langer' anyway.
____
Preston North End are away to Aston Villa on February 20th at 19:45.
Read More About: adam o;reilly, Alan Browne, Preston, Top Story
---