Shane Lowry believes he has already been repaid for the bad luck which derailed his bid for victory in last year's Honda Classic.
Lowry was caught in a sudden downpour on the 72nd hole and was unable to birdie the par five as Austria's Sepp Straka had done in the group ahead to take the lead.
The former Open champion felt being caught up in the driving rain was "as bad a break as I've got in a while", but went on to have a successful season which included victory in the BMW PGA Championship and a tie for third in the Masters.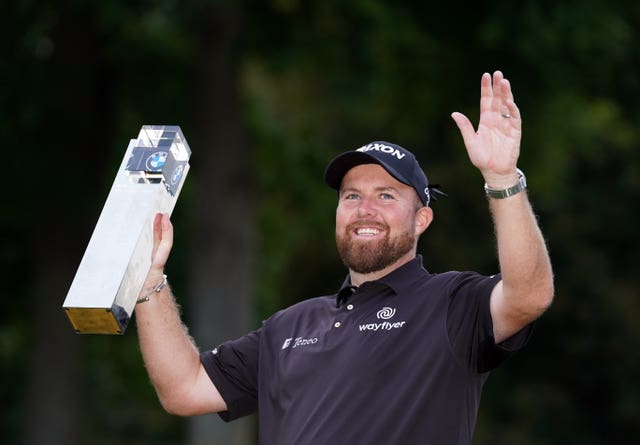 "Last year's runner-up finish was obviously very disappointing," Lowry told a pre-tournament press conference ahead of this week's Honda Classic at Palm Beach Gardens.
"I had a two-shot lead with five to play. I didn't feel like I did much wrong the last five holes out here, which is tough to do because it's obviously a very tough stretch of golf and I got beat by Sepp in the end.
"It was disappointing at the time, but I remember it kind of kickstarted a nice consistent run of golf for me and I played well going into the Masters then and stuff like that. It gave me a lot of confidence for the year ahead."
Asked about the 18th hole in last year's final round, Lowry added: "It was one of those where I stand on the tee and torrential rain starts and I already see Sepp sort of 330 yards down the middle of the fairway.
"Yes, if it didn't rain, the probability was I might have made birdie and got into a play-off, but it wasn't a God-given right to win.
"Yes it was a bad break, but they're the breaks you get in golf. I was hoping it was going to repay me back at some stage during the year. I had a decent year last year, so yeah, whatever."
Lowry labelled his BMW PGA Championship victory as "one for the good guys" as the tournament featured 18 players from the Saudi-backed LIV Golf Invitational Series, something Lowry admitted he "can't stand" ahead of the event.
It was also the first qualifying event for this year's Ryder Cup and although Lowry is keen to make the European side for Rome after making his debut in the record 19-9 defeat at Whistling Straits, he took a diplomatic approach when asked if LIV players should be eligible for the team.
"I can't sit here and say whether I think they should or shouldn't because the way it is now, I could be on the team with one or two of them or multiple of them in September," Lowry added.
"I don't know whether they should or they shouldn't. That's just kind of the way I am now. But even if I had an opinion, I can't really say because if I'm a part of the team and then there's bad blood there, it doesn't bode well for the team.
"I'm all about Team Europe and the Ryder Cup, and I'll do everything in my power to be a part of something that will be special in September.
"Whether there is lads involved in it or not, if we're standing there with the Ryder Cup trophy on Sunday, I'll be a happy, happy man."
---