Scottie Scheffler looking for more from consistent season ahead of Scottish Open
World number one Scottie Scheffler insisted he was unsatisfied with a season which had produced two wins and an incredible run of consistent golf.
Scheffler successfully defended his title in the WM Phoenix Open in February and also won the prestigious Players Championship in March, while his worst finish in the whole of 2023 so far was a tie for 12th in the Genesis Invitational.
The former Masters champion has also not finished worse than fifth in his last six starts, a run which includes being runner-up in the US PGA Championship and third in the US Open.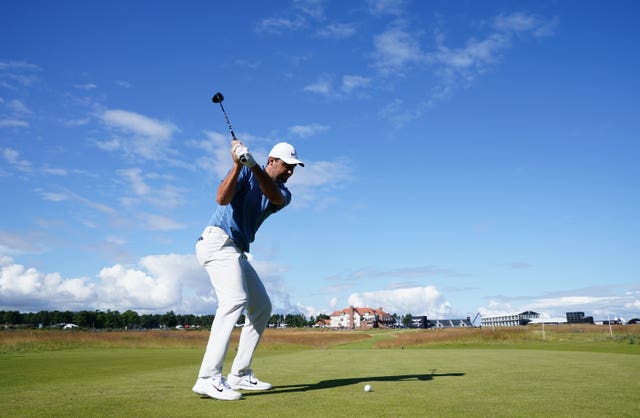 "I'm very proud of how I've been so consistent," Scheffler said ahead of the £7million Genesis Scottish Open at Renaissance Club, where he missed the cut 12 months ago.
"I would obviously like to win more. But if I win eight times, I want to win nine. If I win nine, I want to win 10. Golf is one of those games that you're never really satisfied. You're never really satisfied with the results of things and you always want more.
"I want to win every time I tee it up. You win once and you want to win twice. It's funny, as a kid, if you think you win once on the PGA Tour you'll be satisfied. And you win once and it's pretty fun and you want to win again and the cycle continues."
Scheffler is unsurprisingly ranked first in numerous categories on the PGA Tour this season, including strokes gained off the tee, approaching the green and greens in regulation, but he is ranked a lowly 131st in putting.
"I think that it's all just perception," the 27-year-old said. "I'm not going to let what you guys think about my golf game affect how I think of my golf game. I believe that I'm a very good putter and everything returns to the average.
"If you're hitting the ball as good as I have been in the past year, it's very, very difficult to make all the putts. I feel like the things I've been working on to improve have been working significantly.
"As my "putting struggles" have continued in y'alls' minds, I've gotten back to number one in the world and I've had a bunch of top-five finishes. Granted, if I can make a few more putts, those would have been more wins.
"But at the end of the day, I'm proud of tournaments this year and playing solid golf and that's what I'm working on."
Eight of the world's top 10 are in the field for the Scottish Open, including three-time major winner Jordan Spieth and defending champion Xander Schauffele, who equalled the lowest score in major history with an opening 62 in last month's US Open.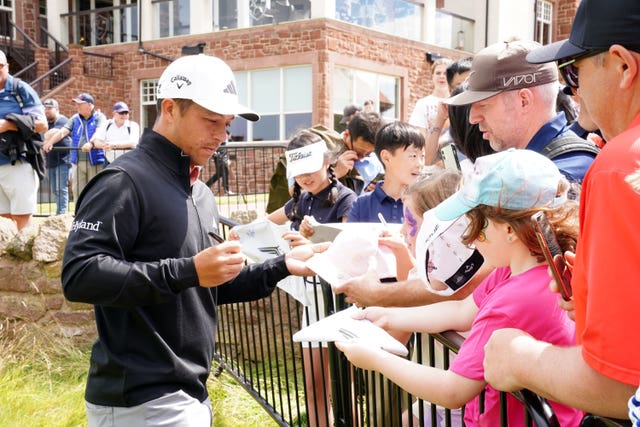 Schauffele survived a rollercoaster final round 12 months ago to secure his third win in succession, with Spieth getting to within a shot of the lead in the final round before making a double bogey on the 14th.
"I really enjoyed this tournament last year," Spieth said. "We had the wind blowing significantly all four days, including a tough final round where I had a chance to win.
"Something about the golf course fit my eye so I'm just trying to pick up where I left off here. I really enjoy coming to Scotland, it's one of my favourite places in the world to play golf.
"You can't even count on two hands how many phenomenal golf courses there are. There's four or five in a five-mile radius here, so I went out last night and played North Berwick just trying to have a lot of fun while we're in the middle of working.
"My coach Cameron and his son were going to go out and play, I thought I would just go out there maybe with a few clubs and chip and putt and walk with them. I ended up taking my bag and played all 18 holes.
"Played the first few and was like, I can't really quit on nine like you can in the States and I know that the last five, six holes are just incredible.
"It was just a fun evening to play golf. We don't really get a lot of run, random rounds on the road and that was one to take advantage of."