Rory McIlroy moves on from US Open near-miss in confident mood ahead of the Open
Rory McIlroy is confident he will bear no mental scars from his latest near-miss in a major championship as he prepares to return to the scene of his Open triumph.
McIlroy held a share of the lead when he birdied the first hole in the final round of last month's US Open, but failed to make another and finished a shot behind American Wyndham Clark at Los Angeles Country Club.
The 34-year-old has now recorded 19 top-10 finishes since winning the last of his four major titles in the 2014 US PGA, a month after also winning the Open at this year's venue of Royal Liverpool.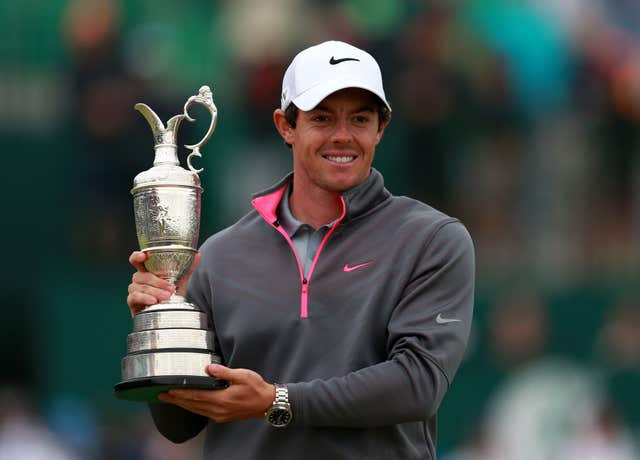 McIlroy declined to speak to the written press ahead of this week's £7million Genesis Scottish Open, but gave two short television interviews in which he would only speak about on-course matters.
Asked if there were any mental scars from the US Open, McIlroy said: "I don't think so.
"The one nice thing about the US Open a few weeks ago is I had to play golf the week after. Well, I didn't have to, but it was nice to play the week after at the Travelers because then you're not really dwelling on it, right.
"You have to get right back in the saddle and go all over again. There has not been much dwelling on anything.
"I was really happy with my performance (in Los Angeles). I thought I stuck to my game plan really well. I know my game is in good shape so, I'm excited about that.
"I'm as close as I've ever been (to winning), really. My consistency in performances, especially in the majors over the last couple years, is way better than it has been over the last few years.
"Having had a really good chance at St Andrews last year, having a really good chance in LA a few weeks ago, I need to keep putting myself in those positions obviously and the more times I go through them, even though I'm not getting the wins, it's going to stand by me for whenever I get myself in that position again."
McIlroy was bullish about his chances of winning the Masters in April to complete the career grand slam only to miss the cut at Augusta, but feels he has learnt from that experience.
"I felt like my game was in really good shape, I didn't produce what I needed to produce the first two days and that was disappointing," he said.
"I think I learned a lot from that and just about playing a golf tournament…72 holes is a long time. A lot can happen. It's a journey to get yourself into contention and to be there on Sunday afternoon and there's a lot of golf shots to be hit and a lot of golf to be played.
"The worst thing you can do in this game is get ahead of yourself."