World number one Dustin Johnson fired two birdies in his first nine holes Friday to edge ahead of the pack at the US Open at Shinnecock Hills.
Johnson, one of just four players to emerge from a punishing first round under par, teed off on 10 and picked up shots with birdies at the 11th and 16th to move to three-under for the tournament.
After strong winds whipped across Shinnecock on Thursday, sending even well-struck shots over greens or wide into deep rough, misty rain greeted the morning starters on Friday, developing into harder showers as the morning wore on.
Johnson, who appeared untroubled by either set of conditions, was prepared for "another difficult day" on Friday.
"Every day out here is going to be difficult," he said. "It's going to take the same kind of focus and I'll have to shoot the same kind of quality golf shots if I want to shoot another good score."
Former world number one Tiger Woods, playing alongside Johnson and second-ranked Justin Thomas, needed to do more than maintain after a first-round 78.
But Woods, who counts three US Open titles among his 14 majors, was finding it hard to build any momentum.
He opened with a promising birdie at the 10th and picked up a stroke at the par-five 16th, but bogeys at 14 and 18 left him right where he started the day.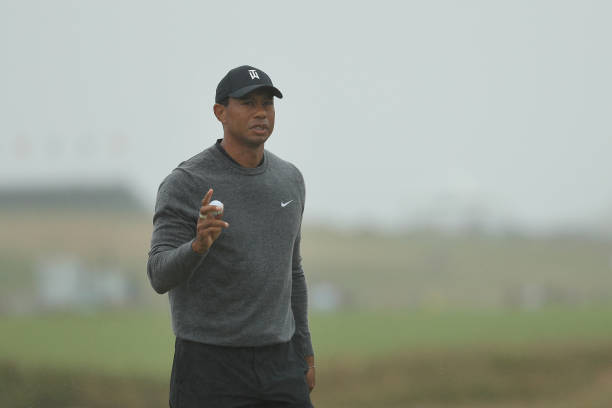 While the wet weather made for improved scoring, Shinnecock, which played to an average of 76.4 on Thursday, remained an imposing test.
Russell Henley, who shared the overnight lead with Johnson, Ian Poulter and Scott Piercy at one-under, moved to three-under with birdies at the 10th and 12th.
Still two-under and one back after a bogey at 14, Henley ran into real trouble at the par-four third, where his tee shot was buried under long, rain-soaked rough and he whiffed on his first effort to hit out.
His next shot rolled through the fairway into the opposite short rough and he eventually two-putted for a triple bogey seven that left him tied for fourth at one-over.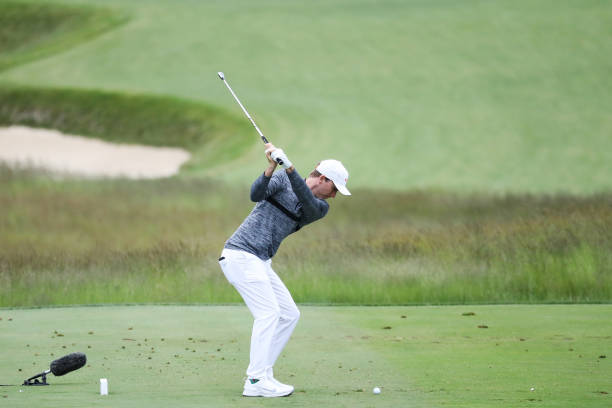 Piercy and Poulter were both due to tee off in the afternoon, along with a raft of big names trying to claw their way inside the cut line.
As Johnson established himself as the man to beat on Thursday, the rest of the world's top-10 ranked players combined to shoot 52-over par.
– Big names struggle –
Fourth-ranked Jordan Spieth fired a first-round 78. Northern Ireland's world No. 10 Rory McIlroy will try to salvage something — even if it's not a chance at the weekend — after a 10-over par 80.
The two played alongside five-time major winner Phil Mickelson, whose latest bid for a US Open title that would give him a career Grand Slam was dealt a body blow as he posted a first-round 77.
England's third-ranked Justin Rose, one of seven players who shared sixth place on one-over par on Thursday, was looking forward to resuming what promised to be a bruising chase when he teed off at 1:14 pm.
"I enjoy the battle. I enjoy the fight," he said.
"I enjoy the grind, really … especially when you're on the right side of the fight," Rose added. "When you get a bit cut up and bruised, it can change pretty quick."
bb/rcw (Additional editing by Sean McMahon)
Read More About: dustin johnson, us open