Shane Lowry leads the Irish charge heading into Day 2 of the US PGA Championship after shooting one under par, five shots off the clubhouse leader. 
Gary Woodland, who has never cracked the top-10 in 27 major starts, fired a six-under-par 64 Thursday to grab a one-stroke lead over fellow American Rickie Fowler after the opening round of the 100th PGA Championship.
On a day when Tiger Woods and Rory McIlroy grinded out level par, unlikely Woodland — who snapped a five-year PGA victory drought by winning in February at Phoenix — unleashed the best putting round of his career at Bellerive Country Club.
"When I see putts go in, that just gets me going," Woodland said. "It's really starting to click. I thought I was putting well. It was nice to see them go in."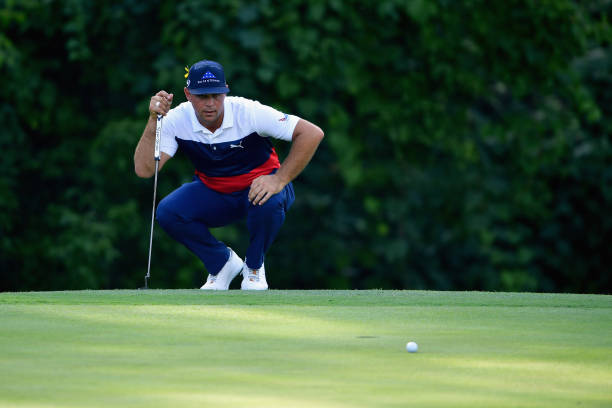 World number 44 Woodland, whose best major finishes have been shares of 12th at the 2011 PGA and 2016 British Open, sank seven birdie putts in 10 holes to pass Fowler, who matched the best major round of his career with a 65.
Ninth-ranked Fowler, twice a top-five finisher in every major, is without a win to show for it, having finished second at the Masters in April.
"I always have hope. It's not something I necessarily worry about," Fowler said. "Keep putting ourselves in position, get in contention. We'll just keep beating down that door."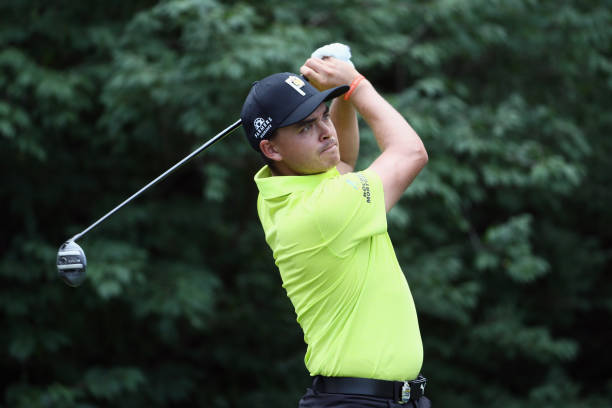 Woodland, 34, opened with a bogey but closed the front nine with back-to-back birdies then sank a 44-foot birdie putt at the par-4 11th and added 23-foot birdie putts at 12 and the par-3 16th.
"You work so hard and you want to see results to back up the work you've done," Woodland said. "Today was just a step in the right direction."
At the par-5 17th, Woodland dropped his approach three feet from the cup and tapped in for a birdie to seize the lead, then closed with a par.
"It was nice to get the jitters over early," Woodland said. "I really settled in. I played great all day."
Woods, a 14-time major champion making a comeback after spinal fusion surgery, battled back all day to overcome a bogey-double bogey start.
"It kept me in the golf tournament," Woods said. "I could have easily gone the other way, but I hung in there and turned it around."
The 42-year-old American battled back with birdie putts from four feet at 18, nine feet at the first and eight feet at the par-5 eighth.
"Just hung in there. I was trying to chip away at it, pick away at it," Woods said. "I was able to grind out a score today."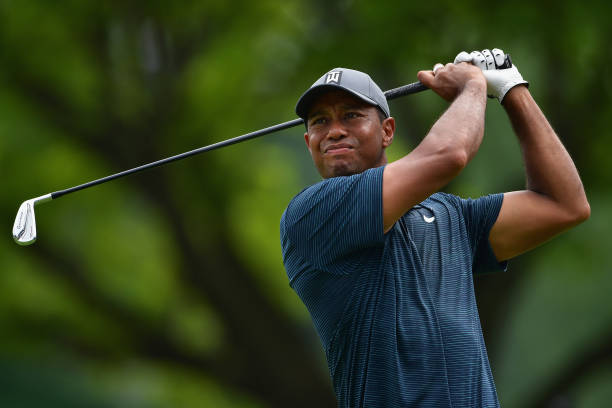 Woods briefly led in the final round of last month's British Open, but he hasn't won a major since the 2008 US Open or any title since 2013.
Four-time major champion McIlroy found a bunker at 10 and made bogey, then sank birdie putts at 11 13, but made bogey at 18 and parred in from there.
"It wasn't that easy out there," said McIlroy. "I gave myself a few chances. I finished off with nine pars. It could have been a little better."
Fowler, a back-nine starter, found 11 of 14 fairways and 16 of 18 greens in regulation. He birdied 14 but landed in a bunker at the par-3 16th and made bogey, then bounced back with a 12-foot birdie putt at the par-5 17th, a 14-footer at the first and six-footer at the third.
Fowler followed with a 31-foot birdie putt at the par-4 seventh hole and blasted from a bunker to eight feet to birdie the par-5 eighth.
"I'm definitely happy about the start and we'll see if we can keep that rolling," Fowler said. "I kept it very stress-free. Just played within myself."
– Stone, Johnson in third –
South African Brandon Stone, who won July's Scottish Open, shot 66 to share third with US two-time major winner Zach Johnson.
"The game felt really good," Stone said. "Just tried to stay calm and I made a few great putts."
Johnson saved par at 17 from a bunker and dropped his 155-yard approach two feet from the cup to set up a closing birdie.
"That was big at 17 and then I had the right distance at 18," Johnson said.
– Thomas finds positives –
Woods and McIlroy played in a feature group alongside second-ranked defending champion Justin Thomas, who shot 69.
Thomas, who won last week's WGC event, could join Woods as the only men since 1937 to win consecutive PGAs.
"Definitely a lot more positives to take the negatives," Thomas said. "I'm in a good position for Thursday."
– Irish Elsewhere – 
Padraig Harrington is on +1 and Paul Dunne is on +3 heading into today's round.
js/gph (Additional editing by Sean McMahon)
Read More About: shane lowry, us pga championship