Sergio Garcia will hope to use this week's Portugal Masters as the springboard for a successful Ryder Cup after a difficult season that has seen the Spaniard record just one top-10 finish since April.
The 38-year-old was selected as one of four captain's picks by European skipper Thomas Bjorn for the September 28-30 showdown against the United States at Le Golf National just outside Paris.
"I told Thomas, 'if you end up picking me, I'll make sure that I play something coming into the Ryder Cup'," Garcia said on Wednesday, ahead of the tournament at the Algarve resort of Vilamoura.
"I didn't want to be without playing for four or five weeks coming into such a big and amazing event.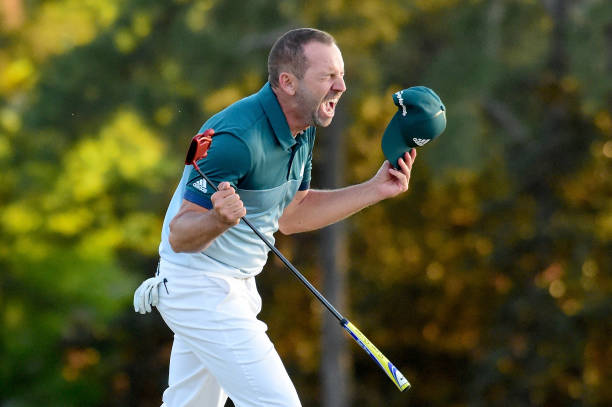 "Portugal seemed like a good fit and I'm happy that I decided to come here. Obviously, the course is nice, it's going to be a good test and I'm excited for it."
Garcia, the 2017 Masters champion, has dropped to 28th in the world rankings, but his Ryder Cup pedigree counted strongly in his favour with Bjorn as the leading points scorer in Team Europe history.
It will be his ninth Ryder Cup appearance, having won 22.5 points since becoming the event's youngest-ever player as a 19-year-old in 1999.
"I don't need to show anyone. The only thing I have to do is go out there and help Team Europe — my team-mates and my captain and vice captains — not only with the game on the golf course but outside, in the team room and everything," he said.
"There are things that are important to have in a team. I think that is one of the reasons why Thomas picked me, not only because of the game he knows I can play, but what I can bring outside of the golf course into the team room and stuff."
Europe are unbeaten on home soil since 1993, but they were beaten 17-11 by the US at Hazeltine two years ago.
The Americans will bring a power-packed line-up to France, with Jim Furyk able to call upon nine major champions — including the resurgent Tiger Woods — in his 12-man team.
Only Phil Mickelson, appearing at his 12th Ryder Cup, has more experience than Garcia across the two teams at this year's competition.
"Everyone knows how much I love the Ryder Cup, and that hasn't changed, so I'm really excited about it," said Garcia.
"Being the top points scorer in European history doesn't really matter to me. What I want is to get the cup back, that's the important thing.
"If I can help by winning a lot of points, that's great, but at the end of the day the most important thing is to get the job done."
_____
mw/jc