Time may be growing short, but that doesn't mean Phil Mickelson can afford to hurry as he vies for the US Open title that has long eluded him at Shinnecock Hills this week.
"The last thing I'm thinking about right now is trying to win," Mickelson told reporters on Monday. "When you try to go out and win a US Open you will lose it quick."
Mickelson, who will turn 48 on Saturday, has experienced plenty of heartbreak in 26 prior US Opens.
His six runner-up finishes are a record, and with the US Open the only major missing from his resume, Mickelson admits the prospect of becoming just the sixth player to complete a career Grand Slam is in his thoughts — even as he aims to play as if it's not.
"I love that I have another opportunity to try and complete the career Grand Slam," Mickelson said. "My goal, though, is not to try to win on Thursday. My goal is to stay in it Thursday, stay in it Friday, and have an opportunity for the weekend."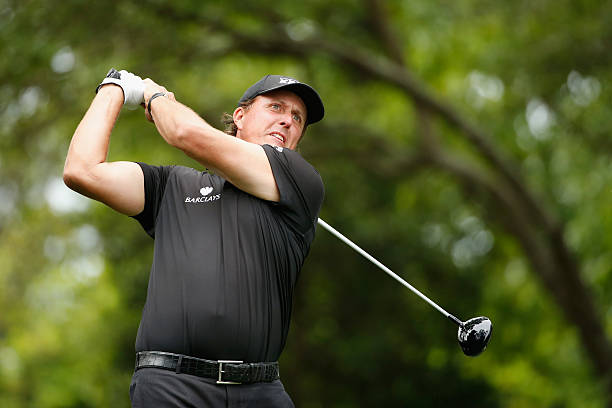 Mickelson is playing his third US Open at Shinnecock, the historic course on New York's Long Island where he finished second in 2004.
"This is certainly one of my favourite courses," Mickelson said. "It's the best set-up, in my opinion. And the reason I say that is all areas of your game are being tested.

"I feel as though the luck of a course has been taken out as much as possible to where skill is the primary factor.

"The reason why I'm excited about the setup is short game is going to be a huge factor. If you do miss a green, it will stay in fairway. It will stay where touch will be a factor. But I love how that has been brought into it, rather than the hack out of the rough, hope it comes out OK factor."
Mickelson insists he brings no baggage from his 2004 near-miss, when he double-bogeyed 17 on Sunday and lost to Retief Goosen by two strokes.
All of his US Open disappointments, Mickelson said, have provided valuable lessons.
He recalled his tie for fourth at the 1995 US Open at Shinnecock — when he played the par-five 16th six-over par for the week.
"In my mind back then, a par-five was a hole you had to make birdie on," he said. "Now, as I have kind of evolved, I look back and use that negative as a learning experience to help me play better this week."
Along with wisdom, Mickelson brings a recharged game to Shinnecock.
He claimed his first title in nearly five years with a triumph in the WGC Mexico Championship in March. His six top-10 finishes on the US PGA Tour this year also include a tie for second at Pebble Beach.
He gathered steam on Sunday with a final-round 65 in Memphis to finish tied for 12th.
"Certainly the way I've been playing this year — and at the consistency level as well as at a much higher level than I've played the last few years — gives me a great opportunity," he said.
Nevertheless, he said, he won't be trying to win the US Open on Thursday. He's tried that before, he said, "and I was home Friday night."
_____
bb/rcw