Luke List will be more emotional than most of the golfers teeing off at The Open on Thursday recalling how his late father first introduced him to links golf.
The 33-year-old American, who came agonisingly close to his first win on the PGA Tour earlier this year at the Honda Classic, will be experiencing the unique atmosphere of the only major to be played outside the USA for the first time.
He qualified due to a fine joint third finish in last week's Scottish Open, which included a first round 63 at Gullane, one of the courses his father, Mark, took him around on their trip 12 years ago.
"We came to Scotland a dozen years ago and we were in Gullane and Berwick. It was such great fun to tour around and see the courses," said List.
"Just to remember the times we had here were very special. At Gullane last week, I went into the clubhouse after the Scottish Open and saw where we had a beer together. It's nice to remember."
His dad died three years ago but List has been reviving memories of that trip with his wife Chloe, who is also expecting their first child.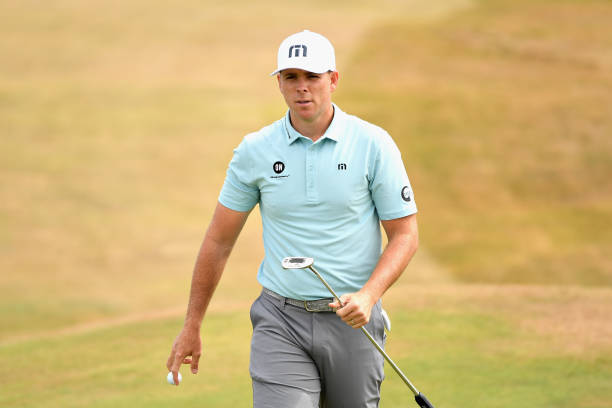 "Dad loved this type of golf. He just loved Scottish golf," said List.
"He used to talk about it a lot and tell me lots of stories, so it is nice to be here and remember him in this way.
"It will be very emotional on Thursday. It is hard not to be emotional being in Scotland but to me, it is all smiles because it is all memories.
List, who will tee off in the third threesome at 7:57 am (0657 GMT) with 2016 Masters champion Danny Willett and young Argentinian Emilio Grillo, is relaxed about playing a course that has become known as 'Car-Nasty' due to its toughness if the weather turns brutal.
"I am feeling good and my game is good," said List.
"I think my tendency has been to over-prepare for majors and my old self would have driven up straight after the Scottish and played 18 on the Monday.
"The conditions are really firm and the forecast is really good too so that is nice."
_____
pi/cw