The eyes of the golfing world will be on Carnoustie this week, as The 147th Open Championship takes place at the challenging course.
The world's best golfers will battle it out on the Scottish links, with a full complement of Major winners past and present vying for the Claret Jug.
McIlroy for one will be desperate to end four years without a major and disprove those who think even at just 29 the wow factor of earlier years has lost its sheen.
"I'll just treat it like any other event," McIlroy told Golf World.
"Prepare the way I normally do and go out and play and see what happens. I'm not putting any pressure on myself.
"My record in the Open Championship's been pretty good the last few years," added McIlroy, who first showed what a talent he was as an amateur in the 2008 Open."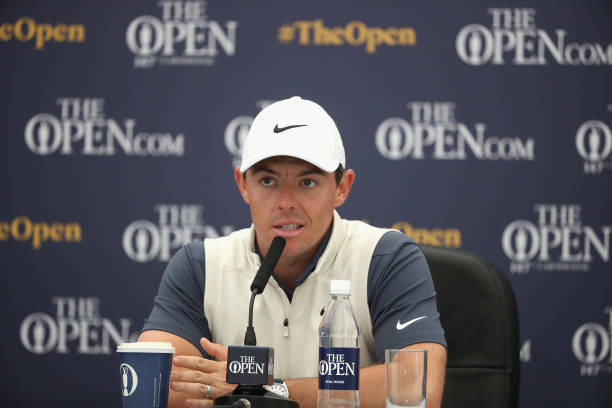 The 29-year-old — whose last triumph in a major dates back to 2014 — was speaking on the eve of the British Open at Carnoustie where he first burst onto the scene as the leading amateur in the 2007 edition.
McIlroy began this season well but has had a series of mixed results since fading in the final round of The Masters, when he was in the final pairing with eventual champion Patrick Reed.
However, he hopes coming back to the Scottish links can help him reproduce the golf he produced when he was starting out, as he looks to lift the Claret Jug for the second time on Sunday.
"I've alluded to the fact that I think sometimes I need to get back to that attitude where I play carefree and just happy to be here," said McIlroy ahead of the first British Open in Carnoustie for 11 years.
"I just think, as you get a little older, you get a little more cautious in life. I think it's only natural."
Justin Rose, whose best result remains tied for fourth when a callow 17-year-old amateur in 1998, believes he can become the first Englishman since Nick Faldo in 1992 to lift the Claret Jug.
"Yes," said the 37-year-old as to whether he could win.
"Obviously, it has been a barren run for sure. I don't believe in superstition or anything like that, but I just feel like my game is in a good spot."
---