Waterford attacker Patrick Curran is one of a number of Déise hurlers hoping to complete a historic treble this weekend.  
Curran played a massive role in Waterford's minor and under-21 All-Ireland victories and will hope to also play a role this Sunday for the seniors.
Man of the Match in both Waterford's minor and under-21 All-Ireland finals, Curran is one of the most gifted attackers in the county. However, the Dungarvan club hurler has yet to transfer that success to senior level.
With the style of play issued by Derek McGrath, underage stars such as Curran and Stephen Bennett find themselves being used as impact subs. However, Curran is patient and understands that his manager ultimately knows what's best for his side.
Speaking to GAA.ie, the trainee primary school teacher expressed his views on his current role.
"Every player wants to be playing but it's moved on from individual views, we're a real collective group. We know that we have to give everything to the cause. Whether you're playing for two minutes or 22 it doesn't really matter.

"We're a real group. You have to be ready when you're called upon. It's not really frustrating because we know that, behind it all. Maybe other people view it a bit different outside. You have to be strong enough to know that."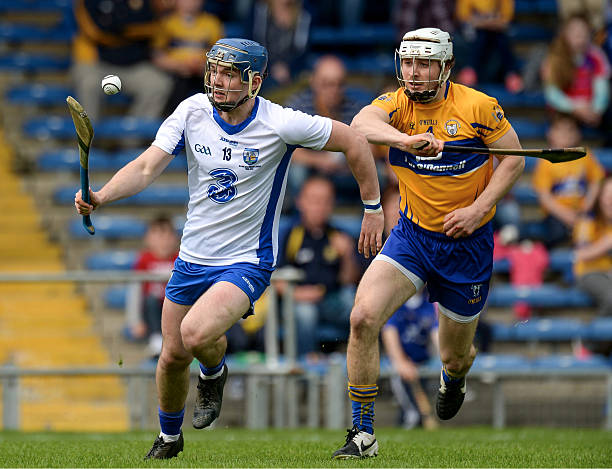 Curran is just one of a number of this Déise panel hoping to complete a rare treble of minor, under-21 and senior All-Ireland titles.
Austin Gleeson, Conor Gleeson, Shane Bennett, Mark O'Brien, DJ Foran, Mikey Kearney and Stephen Bennett will also be aiming to add the third medal to their collection.
Considering that Waterford had a 65-year break between minor titles, a 24-year break between under-21 titles and are currently 58 years without a senior title, this is extraordinary.
A two-time Harty Cup winner, Curran also says that claiming an All-Ireland senior medal was always a dream of his.
"We're in a position but we don't have that medal yet, fellas trained all their life to get to All-Ireland finals and haven't got there. Look, we're there now. It will mean nothing if we lose. That's the reality.

"Since you were a kid you always wanted to win a senior All-Ireland. When you have the minor and under-21, you've people saying "will you push on?" that's in the back of our minds. But we take it day by day. it's always been a goal."
Curran will likely make his impact from the bench this Sunday, however could play a crucial role yet.
McGrath has used his bench to perfection this summer with hurlers of Curran's quality as well as Brian O'Halloran and Maurice Shanahan regularly entering the fray.
If Waterford are to take Liam MacCarthy home this Sunday, it's likely that McGrath's use of the bench will be a key talking point.
Kevin Daly, Pundit Arena
Read More About: austin gleeson, Brian O'Halloran, conor gleeson, Derek McGrath, GAA, Hurling, maurice shanahan, Patrick Curran, shane bennett, stephen bennett, waterford, waterford gaa, Waterford gaa news, Waterford hurling