My memories of Silverstone go back to 1995. When I first landed from Australia as an 18-year-old I wanted to go to there because it was the most famous race track in the world.
I went straight from Heathrow to the gates to have a look at it. And the sheer scale of the venue – with all the racing teams set up around it – was awesome.
I have lots of positive memories from racing there. I won at Silverstone in sportscars, in Formula Ford, in Formula Two – which was Formula 3000 back then – and I also managed a couple of victories in Formula One, too.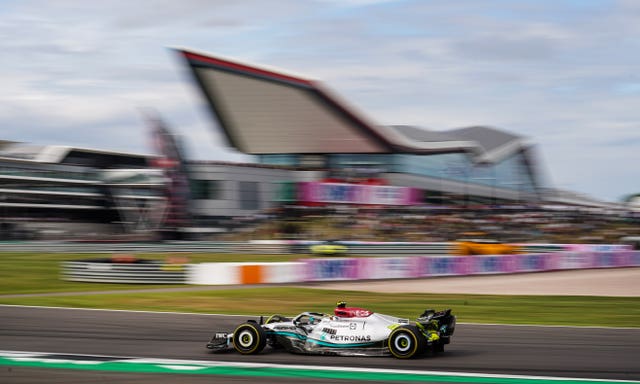 I always enjoyed racing there. The atmosphere of the crowd is incredible and they are bloody knowledgeable. You really feel that as a driver.
It is a phenomenal circuit and one that should never be taken off the calendar. It is the embodiment of what F1 is all about. Here are a handful of my Silverstone memories:
Lewis Hamilton's win in the torrential rain in 2008
Bloody hell. What Lewis did that day was just magical. He tore the field apart. I was on the front row, and spun on the first lap. Everyone made a mistake that day, but Lewis didn't.
With the sheer level of water – and because the cars were so light and nimble – you had to be on top of them to stay in charge. And Lewis' skill and feel allowed him to take one of his biggest winning margins ever. He crossed the line 70 seconds clear of anyone else and lapped the field up to third.
It was an exceptional display, and anyone that was there witnessed a bit of history. Fifteen years on, it remains one of his best performances.
Winning my first British Grand Prix in 2010
This was one of the biggest memories of my life. There was a lot of tension going into that race because of the contradictions on the equipment I felt I was receiving compared to my Red Bull team-mate Sebastian Vettel.
I had a close start with Seb in Turn 1. He then made contact with Lewis, got a puncture – which I was heartbroken about – and after that I was racing Lewis to the flag.
It was not a regulation victory – you always have to earn them and do the work – but I managed to have a clean day in front of a full house.
I said to the team over the radio: "Not bad for a number two driver." I just thought I would let them know I wasn't a bad driver.
Lewis Hamilton v Max Verstappen in 2021
The impact between Lewis and Max at Copse was big, and it was good that Max was alright.
What we saw that day, was two gladiators marking their territories. It is what makes our sport so great – two legends taking each other to the wire in front of a full house at a daunting circuit.
It was the first race back with a capacity crowd after Covid and the occasion was why that first lap was so feisty. There were 140,000 punters in, and Lewis was not going to back down.
Lewis is probably one of, if not the cleanest drivers I ever raced against, alongside Fernando Alonso. They are both absolutely extraordinary in wheel-to-wheel combat.
But it was a very optimistic move from Lewis. To this day, I don't know how he did not retire with damage. Everything after that was a bonus and somehow the car stayed together and he got the job done and won.
Zhou Guanyu's horror crash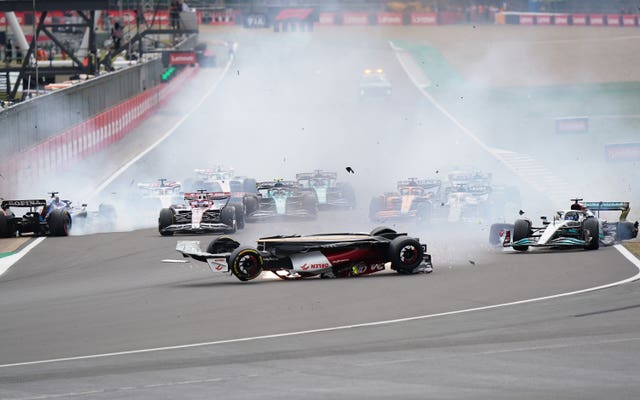 Last year, Zhou had a lucky escape after he rolled on to his roof and was launched into the barrier at the first corner. For me, the Halo didn't help. The upside-down car acted like a skateboard. It made Zhou go faster along the track.
The cars are so much heavier than they used to be. They are now 850 kilograms – up from 600 kilograms – but still do the same speeds. That means a lot of the barriers are outdated and more exposed.
On the back of the ticket it says motorsport is dangerous. Bad things have happened in the past, and unfortunately they will do in the future. The FIA must keep learning, and they know the weight of these cars is not something that's good for the safety of the circuits.
Mark Webber will appear as pundit for Channel 4 during their live coverage of the British Grand Prix on Sunday
---