Lewis Hamilton will sign a new contract with Mercedes because there is nowhere else for him to go, Haas team principal Guenther Steiner has said.
Hamilton, who has spent part of Formula One's mini-season break at California's Coachella Music Festival, is out of contract with the Silver Arrows at the end of the year.
Both Hamilton, 38, and Mercedes team principal Toto Wolff say a new deal, which is set to extend the British driver's F1 stay into his forties, will be thrashed out.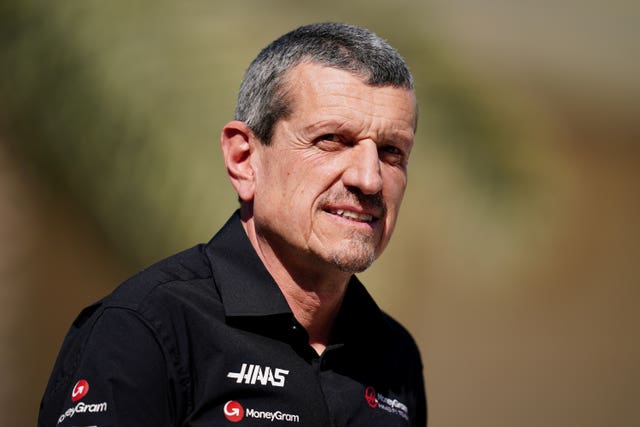 However, Mercedes' indifferent start to the new campaign – with Hamilton already 31 points behind Max Verstappen after three races – has led some to question whether the record-breaking Briton could shop around.
But Steiner, the breakout star of Netflix's Drive to Survive series, told the PA news agency: "Lewis will stay at Mercedes until the end of his career.
"What other opportunities are out there for him? Think about that one. What other options are around? I don't think he has many.
"He is at a stage where he is so close [to the end] that doing anything different and getting used to something else would not be very positive for him.
"He is not happy this year because he hasn't won a race. But he has had a lot of good years with Mercedes so he needs to stick with the people who made him."
On Friday, it was announced that James Allison has returned as Mercedes' technical director, with Mike Elliott moving into the chief technical officer role.
The internal swap is a move by the Silver Arrows to reverse their slump, with Hamilton on a 26-race losing streak which stretches back to the penultimate round of the 2021 season.
Steiner, who this week launched his new book, Surviving to Drive, continued: "They have said 'everything is fine and we will be signing'. So, why have they not signed? Because they are not ready. OK, so there must be something going on.
"Obviously there comes a point where we all get too old for something but Lewis still has a few years left. Toto will know when he has to pull the plug.
"Maybe they have decided to wait a little bit. I don't know if they have not had time to get to it, or if it is something to do with the negotiations.
"But their relationship is very strong and sometimes both sides are not in a hurry. I would want him at Haas but we cannot afford him. If Toto pays the bill, I will take him."
The season will fire up again at next weekend's Azerbaijan Grand Prix following an enforced break after the round in China was scrubbed from the calendar.
F1 bosses are set to introduce a change to the format in Baku, with the introduction of two qualifying sessions – one to decide the order for Sunday's Grand Prix, and the other determining the starting grid for Saturday's sprint race.
World champion Verstappen recently said that he could quit F1 if the sport's chiefs press ahead with plans to extend the number of sprint races. The shortened format, first introduced at three rounds in 2021, has been doubled to six for this year.
"I don't know what Max means by messing around with the format," added Steiner.
"Having sprint races is not messing around with the format. It is changing the format but for the benefit of the fans.
"In the end, Formula One is nothing without the fans so we need to make them happy because we cannot survive without them."
CREDIT: Surviving to Drive: A Year Inside Formula 1 by Guenther Steiner is available now.
---