Lewis Hamilton said he will tone down his radio complaints following team boss Toto Wolff's public rebuke at last weekend's Austrian Grand Prix.
During the race, Hamilton, sanctioned for exceeding track limits, asked why some of his rivals – namely Sergio Perez – had not been penalised, and also lambasted the speed of his under-performing Mercedes machine.
Wolff rarely speaks to his drivers over the radio, but he was on the intercom twice to Hamilton.
"Lewis, the car is bad, we know," said Wolff on his second appearance over the airwaves. "Please drive it."
Addressing Wolff's comments ahead of his home race at Silverstone on Sunday, Hamilton said: "We always learn from our experiences, and on my side I've reviewed my comments, where I was at mentally, and will make sure I adjust that for the future.
"The best thing about my partnership with Toto is that we can be direct with each other. He is just an out-and-out racer. He was just trying to encourage me and that was his way of doing it."
Hamilton has endured another up-and-down campaign. He arrived at the last round in Spielberg following consecutive podium finishes but Mercedes struggled at the Red Bull Ring.
Hamilton crossed the line in seventh and was demoted to eighth following a second timed penalty, this time after the race, for exceeding track limits.
His £40million-a-season deal with the Silver Arrows expires at the end of the campaign and Hamilton and Wolff say the terms and finances of his next contract have been agreed, but an extension will not be announced at the seven-time world champion's home race.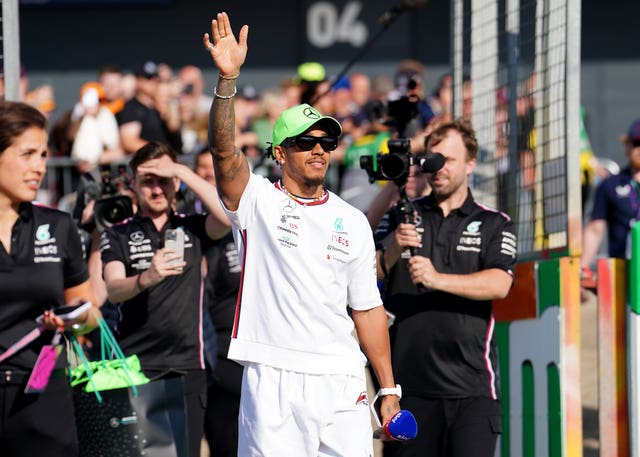 Hamilton was asked if he could yet move elsewhere if Mercedes fail to show him he can be in a contender in their machinery.
"That is not what I am thinking," said Hamilton. "I still have 100 per cent faith in this team.
"It has taken longer for all of us to get to where we want to be and it's definitely not easy, but I believe that we will get there. We've just got to continue to work and chip away at it."
Hamilton's Mercedes team were handed a reprimand after the British driver arrived late for Thursday's official press conference.
Mercedes blamed Hamilton's tardy entrance on an "extremely busy schedule" and said "it is difficult for Hamilton to move through the paddock" because of the interest at his home race.
A statement from the FIA read: "While the stewards understand this to be the case, it is also true that this is an activity required by the regulations, that late attendance is disruptive to the press conference, and that there is significant interest by the media in talking to the drivers whose access is limited.
"Activities on Thursday are generally organised by the teams and the drivers follow the instructions of their team co-ordinators.
"Therefore, the stewards determined that the most appropriate penalty was to the team rather than to the driver. As some leeway has been given previously the stewards consider a reprimand to the team to be appropriate, with the warning that further penalties may be considered in case of repetition."
---