Lewis Hamilton not seeking Michael Masi explanation for Abu Dhabi controversy
Lewis Hamilton said he will not speak to Michael Masi – the sacked Formula One referee accused of costing him a record eighth world championship – because "there is nothing to say".
Masi is back at an F1 paddock for the first time since his mishandling of the 2021 season decider in Abu Dhabi which provided Max Verstappen with the chance to beat Hamilton in a final-lap shootout and win the title.
The deeply contentious race cost Masi his job as F1 race director. He left the FIA last summer before moving home to Australia and being appointed chairman of the V8 Supercars Commission.
The presence of Masi, 44, at this weekend's Australian Grand Prix could evoke bad memories for Hamilton.
The 38-year-old has not won a race since he lost to Verstappen in Abu Dhabi, and he has already ruled himself out of this season's championship battle with his Mercedes machinery unable to compete against Verstappen's superior Red Bull.
But asked if he plans to speak to Masi in Melbourne, and seek an explanation for what happened in Abu Dhabi, Hamilton replied: "I don't. I am just focussed on my future.
"I am focussed on trying to get back to winning. There is nothing to say."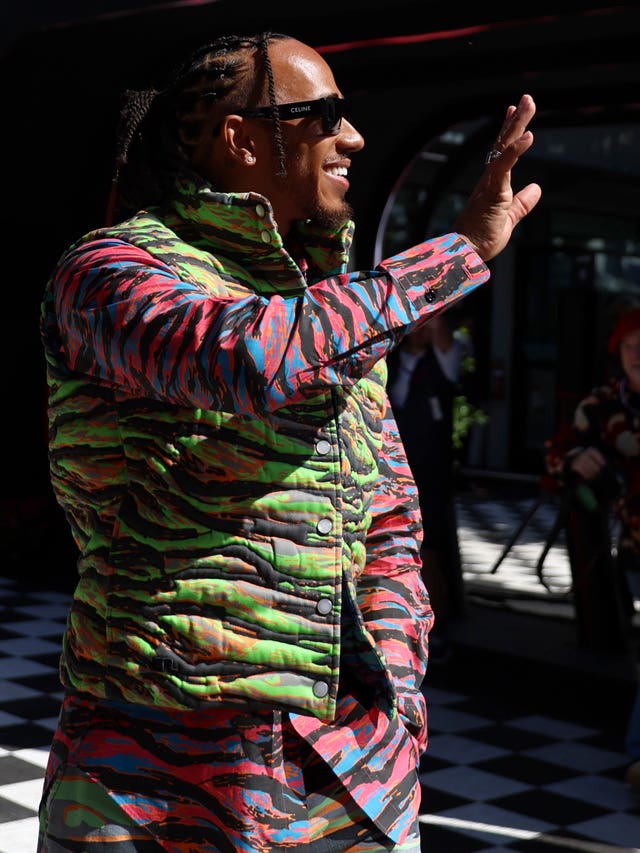 The race here at Albert Park marks the 10th anniversary of Hamilton's debut with Mercedes.
Hamilton has won six of his seven titles with the Silver Arrows. However, he is facing up to the prospect of another challenging year after finishing fifth at the opening two rounds in Bahrain and Saudi Arabia.
Hamilton's £40million-a-season deal expires at the close of the current campaign, and there is no sign of an extension on the horizon.
But Hamilton added: "I feel amazing about it [his Mercedes future]. I continue to feel very much at home.
"It is my family, and I see myself being with Mercedes until my last days. If you look at the legends like Sir Stirling Moss, who was with Mercedes until the end of days, that has been the dream for me, to one day have that.
"I have got some amazing allies at the team, some great relationships here, and as long as I can continue to help the team, drive the team forward and really contribute then that is why I want to stay.
"If there is ever a point where I feel like I am not able to do that, it is time for a youngster to come in and take my seat. But I still feel pretty young and in pretty decent shape."
Hamilton also responded to three-time world champion Nelson Piquet last week being ordered by a Brazil court to pay £780,000 for racist and homophobic comments he made about the British driver.
"I would like to acknowledge the Brazil government," said Hamilton.
"It is pretty amazing in what they have done by holding someone to account, and showing people that racism and homophobia is not tolerated and not acceptable and that there is no place for it within our society.
"I love they have shown that they stand for something, and I wish that more governments out there would do that."